Seven Startup Lessons to Remember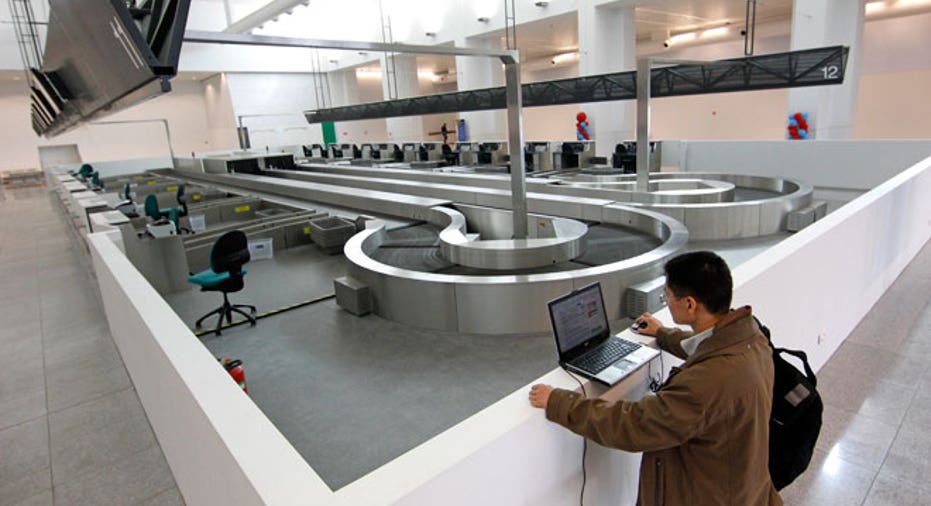 Amazing ideas can spring from the most mundane events. A few months ago, my lawn mower broke. I decided it was time to hire a landscaper to help me whip my yard into shape. As many people do, I grabbed my laptop and began searching the usual review sites for recommendations. The problem was, I kept running into the same issue — many of the entries seemed phony, as if the business owners themselves had written them. I kept wondering, "Who can I trust?"
That's how I came up with the idea for preferling.com. I wanted to create a social media site where people can share real reviews among their friends with no fake plugs from people with agendas. Although this isn't my first startup, I still faced some familiar challenges. So I thought I'd share a few of the valuable lessons I've learned along the way:
Pursue an idea that's actually useful. I had an idea for a product with a need (honest, helpful reviews) and I figured out how to meet that need (limiting posting opportunities to only those people users know and trust). If you can recognize a need and help people meet it, you (and your investors) will have a much better chance of getting paid for your efforts in the end.
Don't just sit there — do something. Lots of people have great ideas, but you only hear about the ones who act on them and make them work. In this fast-paced world, there's often a limited window of time when an idea is valid and useful. Things don't have to be perfectly aligned and in place. The important thing is to start.
Be flexible and tenacious. Plan for things to change along the way, because believe me, they will. When I started preferling.com, I invited a bright, talented partner to join me. The first few months were amazing. Then, he got a job offer that was too good to pass up, and it came with a price — a non-compete clause. Suddenly, I was alone in my quest. At that point, I could have used a lot of excuses to abandon the project. But I believed in my idea and didn't want to give up. After considering a variety of alternatives, I made a commitment to myself to continue pursuing my dream.
Don't recruit great people — attract them. I knew I needed to get valuable, smart people to support my project. To create a video that explained my vision, I recruited a professional video team to shoot and edit the piece. That way, when future investors and team members watched the video, they were able to imagine themselves in front of the computer screen — using the site, weighing what their friends and family members had to say about the services and feeling excited about the prospect.
Network, network, network! As the creator of several networking events in the Pacific Northwest, I've seen firsthand how people with great ideas can connect with key people and build incredible teams to help them realize their goals. So I attended a host of networking events for entrepreneurs, venture capitalists, social media experts, marketing professionals and computer technicians. As a result, I was able to compose a dream team that has helped me raise the capital I need and also build the tech tools I need too. When you have capable people doing what they do best, there's no need for hand-holding. Look for self-starters who get things done when they need to be done, preferably meeting or exceeding deadlines and expectations.
Seek out mentors. Another positive result of my networking efforts has been connecting with several advisors who have "been there, done that." From entrepreneurs to financial experts to technical wizards, there's something very comforting and valuable in having someone to turn to for advice and wisdom when I need it. Not only have these relationships provided me with support, they've also helped me save time and avoid needless mistakes.
Be a good person. What keeps me going, despite any setbacks or disappointments, is that I want to create something that will be useful to others. Keeping my values intact is of the utmost importance to me. I'm simply not willing to compromise my ethics in order to reach my goal. Figuring out what being 'good' means to you is important not only through the development process, but also during marketing efforts and when your business is launched and running. Instead of asking, "What can you do for me?" it's always better to ask, "How can I help you?"
Andrew Vest (@AndrewVest) is a natural businessman who's passionate about creating strategic partnerships and being a connector within his network. Currently, Andrew consults with early-stage companies in the areas of sales and marketing. He and his co-founder are also building Preferling, an interest-based recommendation engine for products and services. Before Preferling, Andrew was Co-Founder of The Agency, a social media and strategy consulting firm in the Seattle area.
The Young Entrepreneur Council (YEC) is an invite-only organization comprised of the world's most promising young entrepreneurs. In partnership with Citi, YEC recently launched StartupCollective, a free virtual mentorship program that helps millions of entrepreneurs start and grow businesses.