Seven Questions to Ask Before Opening an Online Bank Account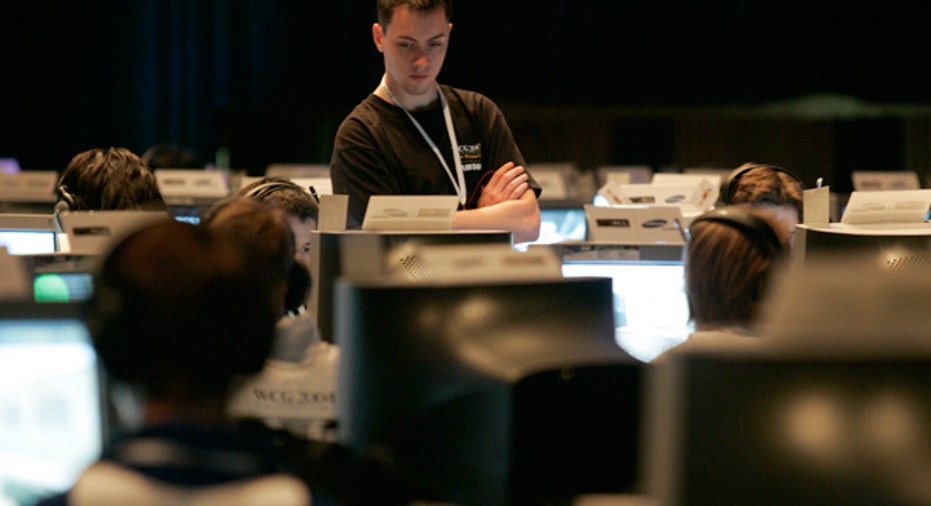 If brick-and-mortar bank fees and lackluster interest rates are pushing you to consider Internet-only banks, how do you decide if branchless banking is right for you?
If you have a checking or savings account, chances are you may received at least one notice lately about new or increased bank fees. Squeezed by reform laws and new federal regulations, traditional banks have had to scramble to find new revenue sources.
Online banking booming
In response, many unhappy bank customers are turning to Internet-only banks, many of which call themselves "direct" banks. ING DIRECT,for example, launched in the United States in 2000 and now has more than 7 million account holders, with deposits growing from $31.9 billion in 2005 to $81.6 billion in 2011. (Though the bank's U.S. operations have been a success, its Dutch parent bank was ordered to sell it off as a condition of receiving government aid during the financial crisis. Final negotiations are under way.)
The number of online customers should continue to climb as a growing number of Americans find they'd rather bank from their living rooms anyway. In a 2010 survey by the American Bankers Association, 60% reported that they prefer working with their bank online -- by mobile device, telephone or even by U.S. mail -- to actually going there. If visiting a branch seems inconvenient to you and having a branch forces your bank to charge higher fees -- do you really need one?
For many, the answer is no. "I wanted a higher interest rate on my savings account," says Louis Camassa, vice president of Web services atTechXpress.net, a technology service provider in San Luis Obispo, Calif."Then they dinged me a few times for overdrafts on my debit card."
Camassa switched to ING DIRECT well before the current federal rules forbade banks from charging depositors overdrafts on debit card purchases unless they opt in. But even with those rules in effect, he's pretty disenchanted with brick-and-mortar banks.
"I originally chose Washington Mutual because they didn't charge debit withdrawal fees at ATMs. Now that they're part of Chase, they really offer me nothing." In fact, Camassa recently closed a business account with Chase after the bank began charging a new monthly service fee. "Might switch that one to ING DIRECT as well," he says.
Annoyed, Camassa began looking for alternatives. A Web developer by trade, he liked the idea of an online-only bank, and chose INGDIRECT because he found the technology user-friendly. "I've been using them for about a year, and they have much higher interest rates," he says. "Now, there's just a small amount of cash in my traditional bank. Almost everything is in the ING DIRECT account."
Higher interest rates trump live tellers "The No. 1 reason to choose an Internet bank is the higher interest rate," offered on checking and savings accounts, says Tom Alexander,chair of the finance department and associate professor at Northwood University in Michigan."I might be able to get less than 0.25 percent annual interest on a savings account at a traditional bank, and at an Internet bank it might be 1 percent."
Branchless banks can afford to pay higher interest because they have no need to lease and maintain expensive storefronts staffed with tellers and other banking professionals. "As a direct bank, Ally Bank has a cost advantage by not having physical bank branch offices," explains Beth Coggins, a spokeswoman for Ally Bank. "We are able to pass these savings on to our customers in a variety of ways, including low- and no-fee products and services, reimbursing ATM fees nationwide and competitive interest rates."
And many branchless banks never charged overdraft fees, even before it became illegal to do so for customers who haven't opted in. "Instead, we offer customers an overdraft line of credit which costs pennies on the dollar, compared to an overdraft fee of about $30 at most traditional banks," says John Owen, head of marketing at ING DIRECT.
Advantages such as these mean branchless banks have a lot of appeal, but they aren't a good fit for all depositors, and not all branchless banks are created equal. In addition to comparing interest rates and fees at online-only banks, consider the following seven questions before signing up:
1. Are you sure you don't mind having no access to tellers? Many customers don't know what they want or need from banking services," says Alexander. "Some banks came out with special electronic checking accounts that had no fees if you did not come in to the teller. All heck broke loose when people went to use the teller window and got charged the fee. They couldn't get past the idea that they wanted a real teller whenworking with their money."
2. Is it really a bank? This question isn't as silly as it sounds, since there are many Web sites that handle money in one way or another, providing accounts and account numbers, but are not actually a bank. PayPal is a good example of a bank-like service that is not a bank. "For an entity to be a bank, it has to be chartered by the Federal Reserve and insured by the FDIC," says Alexander. Unless you are willing to take a risk, do not deposit your money anywhere that isn't insured by the FDIC or its credit union counterpart, the National Credit Union Administration.
3. Who's behind it? Most branchless banks have some affiliation with a traditional bank or financial entity. ING DIRECT is, for now, backed by ING, the Dutch financial giant; Ally Bank is part of GMAC Financial Services; E*Trade Bank is backed by E*Trade. "Those are big firms, so I know I wouldn't be in trouble with one of them," Alexander says. "If I was looking at a less well-known name, I would have to wonder who's backing them."
4. Can you talk to a human being if you need to? Though branchless banks don't have physical storefronts with tellers, most have a call center where you can talk to a bank representative.Some of these are available 24/7, while others only answer during business hours. If you want to be extra careful, make a test call to the customer service number to see how long it takes you to get through before opening an account. Beware of online banks that have no customer service number or who make it difficult to find that number on their Web sites.
5. How do you deposit money? This can be awkward with some branchless banks. Most will accept transfers from other bank accounts and direct deposits. But what if you want to deposit a check? In many cases you may have to mail your check to the bank's central collection center and wait for it to arrive and then clear. However, branchless banks are rapidly adopting check-scanning technology that allows customers to scan or photograph a check and submit it by email. Some also allow you to make deposits through an ATM network. Making a cash deposit, however, can present challenges.
6. How do you get cash? This can be a sore point for some branchless banks. Most link with an ATM network, but you will likely not be able to access cash nearly everywhere or not without a fee. In fact, that's a selling point for Camassa."Having an online-only savings account is a great strategy because the money ismore inaccessible than at a local bank's ATM network," he says. "Not only do you earn a better return, but you are less likely to go on a spending spree."
7. Do you still need a traditional bank? Having a branchless bank account can make a lot of sense,but think carefully about your banking needs before closing your traditional bank account or accounts. Chances are that, sooner or later, you'll need some service that a branchless bank doesn't offer. Despite his dim view of traditional banks, Camassa found it handy to have an account at one when he needed to withdraw $5,000 in cash for a car purchase -- most ATM rules limit withdrawals to a few hundred dollars a day. And there are intangible benefits,Alexander says. "In my experience, both as a banker and a customer, it is extremely valuable to be able to walk into a branch where they know me and say, 'I've got a problem and here's what I want to do.'"
On the other hand, completely branchless banking works perfectly well for many people. "It is absolutely possible to maintain a branchless bank as your primary banking relationship and thousands of HSBC Advance customers do just that," says Neil Brazil, vice president of public affairs for HSBC North America. "They can manage their accounts anywhere they have Internet access via a secure online connection."
Camassa sees a time in the not-too-distant future when brick-and-mortar banks will go the way of the video rental store. "In the next few years things will change, just as they did for Blockbuster. They were a big presence; now people watch movies online. I think banks will go in the same direction. There are a lot of inefficiencies in physical banks. You have to wait in line and soon. It doesn't need to be that way anymore."
More from CreditCards.com: