Seven Questions to Ask Before Buying Credit Card Payment Protection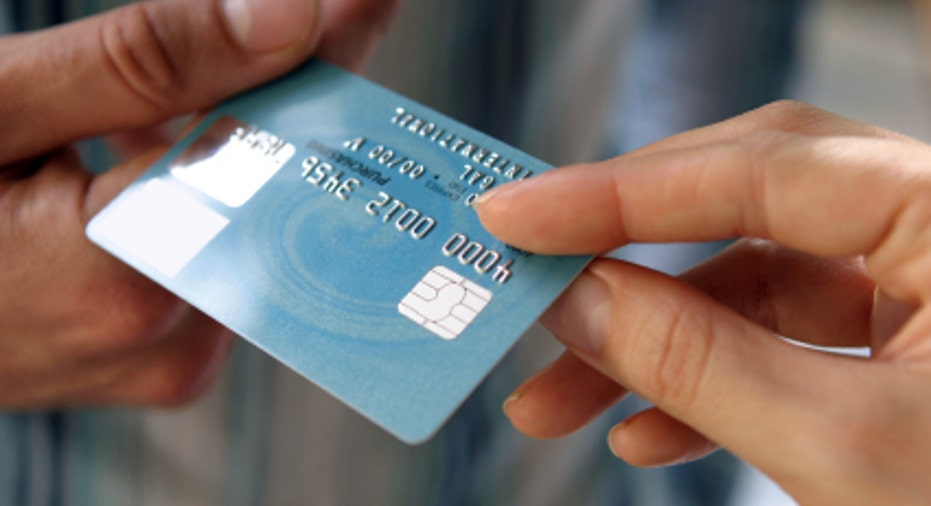 Credit card payment protection plans are under fire, but they can occasionally be worthwhile. To see whether they're right for you, or if there's a better alternative, answer the following questions:
1. What's your risk of defaulting, and how costly would it be?
An insurance rule of thumb says you should insure against losses that are infrequent and severe, according to Evan Levine, a registered investment adviser and fiduciary with CompleteAdvisors.com. "You insure anything that you could not write a check for," he says. That's why financial planners usually recommend buying life insurance if you're the breadwinner and family members are dependent on your income. Likewise, if you see a layoff coming and you have a large balance, you may want to consider debt protection.
2. Are the benefits of payment protection worth the costs?
In the vast majority of cases, the answer is no. Exclusions may include restrictions on how many claims you can file in a certain period, or the cause of your unemployment. "The number of times they reject people based on the fine print is extremely high," says Ed Mierzwinski, consumer program director at the federation of state Public Interest Research Groups. Consider the exclusions and economics of the programs. Most plans have long lists of instances that are excluded from coverage.
Even if your claim qualifies, the benefits are usually limited to your minimum monthly payment and interest. Many times that payment is scarcely more than the premium for the product, though premiums are generally not charged for the covered period.
3. Do you have, or could you get, alternative insurance?
Many people have term life and disability through their employer or spouse. That insurance is often enough to pay credit card bills in a hardship. If you don't have insurance, check out independent carriers. They usually offer a better deal than payment protection plans, assuming you qualify, says Levine. "For instance, with life insurance, you could go to an independent broker or website and probably purchase three to five times the amount of insurance directly from an insurance company that specializes, at the same rate.
There's even private unemployment insurance these days. A company called the Assura Group now offers a policy that will cover the difference between 50% of your previous wages and the amount you're getting from state unemployment benefits.  Payouts last for up to 24 weeks and premiums cost up to 2% of your wages, depending on the state you live in, the unemployment rate, your salary and your industry. If you're making more than $50,000 and you can afford to wait the six months it takes to become eligible for benefits after you enroll, the policy might be worthwhile.
Credit card protection is usually only worthwhile if you've exhausted all alternatives. "The long and short of it is, it's a last resort if you can't get any of the stuff anywhere else," says Levine. "Particularly with life and disability insurance, if you're uninsurable, if you have recent cancer history, then it might be worth pursuing."
4. Are you disciplined with money?
Payment protection plans do cover life events such as marriage, for which no viable insurance equivalent exists. But experts say there are still smarter things to do with your money than spend it on payment protection premiums - provided you're disciplined enough to follow through. "The first thing I recommend to consumers in all circumstances is get rid of your monthly balances to the extent that you can," says Mierzwinski. "I realize it's tough in this economy. But you're better off paying down your monthly balances than paying for these products."
You might also consider putting would-be premium money into a savings account and self-insuring. "If you're really worried about what happens if you lose your job, create an emergency savings account so that you can deal with any problem that comes up," says Kitces. "We find that is much, much more cost-effective than paying for some kind of credit card payment adjustments that you get if you happen to lose your job, assuming you even meet the definition of whatever is required to activate the protection.
5. Are you able to get details of the plan before buying?
The majority of card issuers won't show you the fine print of their plans until you sign up for a 30-day trial. You then have to stay on top of the ticking clock to make sure you're not charged if you decide to opt out. "I think you have to raise a question about any product where you're required to purchase it before you learn all about the product," says Birny Birnbaum, executive director of the Center for Economic Justice.
If you don't feel comfortable, don't let pushy sales people sway you.
6. Is your spending concentrated on one credit card?
If you still think payment protection might be for you, make sure you even have a balance on the card you're considering covering. Every card issuer has a different program, and each program covers only that issuer's cards. "If I have two credit cards and I did all my spending on credit card B instead of card A, but card A is the one that has the benefits, then I get nothing," says Michael Kitces, a certified financial planner with Pinnacle Advisory Group in Maryland.
7. Are you willing to consider bankruptcy?
Some advisers say marketers drum up too much fear about credit card debt. If worse comes to worst, credit card debt could be dismissed through bankruptcy, for those who qualify. "[Payment protection] plans are not worth purchasing for the very reason that they cover unsecured debt," says Christine Wilton, a bankruptcy lawyer in Lakewood, California. "If you can't pay it because you're medically disabled or you're ill, not only do we discharge in bankruptcy the medical bills but we also discharge the unsecured credit card debt."