Seven Easy Ways to 'Go Green' With Your Finances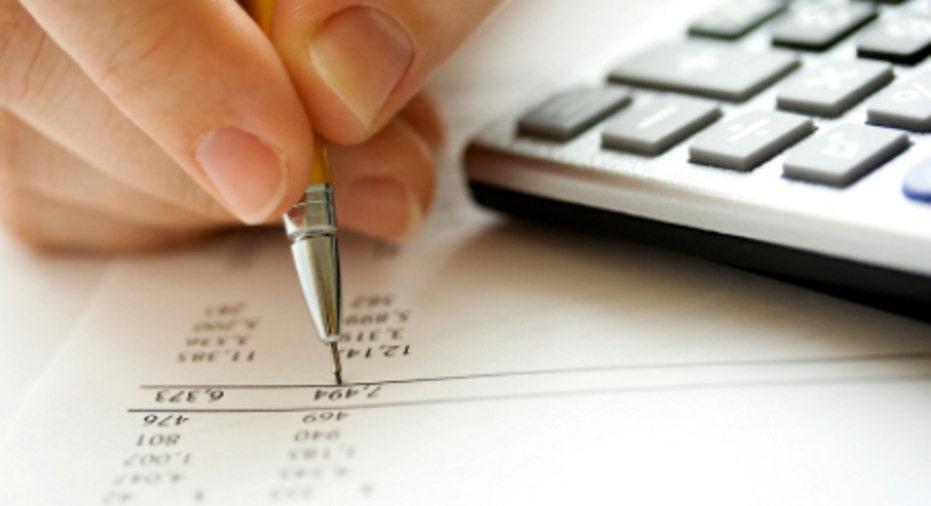 With each swipe of your credit or debit card, you have an impact on the environment. The good news: When it comes to saving the planet, it's possible to make a difference one transaction at a time.
In honor of Earth Day, April 22, consider making seven changes to green your finances.
1. Skip snail mail statements: The bills that come in the mail are often printed on virgin paper, which means trees are being chopped down in the name of your monthly MasterCard bills and bank statements.
Nearly all banks let you opt out of the paper bills. At just one, Wells Fargo, the customers who signed up to receive electronic statements for checking and savings accounts, credit cards, brokerage accounts and lines of credit online have since 2003 eliminated 626 million paper statements and saved 200,000 trees.
"People have this idea that the mail is safer than the Internet, but the opposite is true," says Liz Weston, personal finance expert and author of "Your Credit Score: How to Improve the 3-Digit Number that Shapes Your Financial Future." "You still need to review your online statements and, if you need to keep them [for tax purposes], it's important to back them up, but it's totally safe to receive statements online."
Setting up electronic billing through the utility company, cell phone and cable provider -- and making online payments -- can further reduce paper pileups and help preserve natural resources.
2. Embrace apps: Mobile banking apps allow you to pay bills through your smart phone. Downloading an app is far more eco-friendly than sending checks through the mail or printing out an ATM statement to access your account balance.
"Paying bills by online and mobile banking is a good, safe choice from both an environmental and financial perspective," says Stephanie Smith, executive vice president at Wells Fargo's Internet Services Group. "Consumers can [also] use transaction and account activity notifications to quickly spot suspicious activity [and] receive quick text notifications on their mobile phone or alerts by email 24/7."
3.Reject receipts: Do you need the scrap of paper that confirms you withdrew $20 from the ATM? Probably not.
Declining ATM receipts doesn't just keep your wallet clutter-free. According to "The Green Book: The Everyday Guide to Saving the Planet One Simple Step at a Time," if Americans rejected their ATM receipts, it would save a roll of paper more than 2 billion feet long -- enough to circle the equator 15 times!
4. Charge for a cause: You swipe your credit card for everyday purchases from gas and groceries to clothes for the kids. If you're using an affiliate card -- a branded credit card offered by environmental groups like The Nature Conservancy and The Sierra Club -- a percentage of each purchase goes back to the charity. Translation: You have an environmental impact without any extra effort.
"You need to know how the affiliate benefits," says Weston. "Depending on the terms, you might be better off getting a good rewards card and making a donation directly to the organization."
Before applying for any card, including an affiliate card, Weston suggests reviewing the interest rates, penalties and other terms and conditions.
5. Invest in the environment: Socially responsible investments are stocks and mutual funds that back companies involved with initiatives such as sustainable agriculture, renewable energy and green building. Their overall goal is achieving a triple bottom line of profits, people and the planet.
"With any investment, including socially responsible funds, you want to make sure it's a well-managed fund with a good track record that fits with your general investment goals," says Weston.
In the past, allocating IRA and 401(k) contributions to socially responsible investments meant lower returns, according to Weston. Things have changed: In addition to being a boon for the planet, socially responsible investments may benefit your bottom line. According to a 2010 report, funds that incorporated environmental, social and governance analysis outperformed traditional funds.
If making investment decisions seems overwhelming, Weston suggests working with a fee-based financial planner who specializes in socially responsible investments.
6. Pay with plastic: While there is no comprehensive cradle-to-grave examination of the environmental impact of various currencies, according to one analysis, when you compare the eco impact of your debit and credit cards to cash, it appears that there are environmental benefits to paying with plastic.
The rationale: Paper bills are made from a cotton blend that requires significant resources, including pesticides and fertilizers to produce, and the average $5 bill lasts just 16 months before it wears down and is taken out of circulation. Extracting metals for coins is equally environmentally taxing.
7. Show your support: Writing a check to your favorite environmental organization is one of the easiest ways to make an impact. Donations to nonprofit groups such as  the National Audubon Society, Earthwatch and the World Wildlife Fund are tax deductible, and the money helps fund important environmental initiatives.
Sandra Miniutti, vice president with Charity Navigator, a nonprofit organization that provides charity ratings to help donors make informed giving decisions, notes that charities depend on donations to fund their missions. However, that doesn't mean you should write a check to any environmental group that asks.
"Look for charities that match your philanthropic interests and donate to those organizations," she says. "Be proactive, do your research to make informed donation decisions."
Jodi Helmer is the author of "The Green Year: 365 Small Things You Can Do to Make a Big Difference"