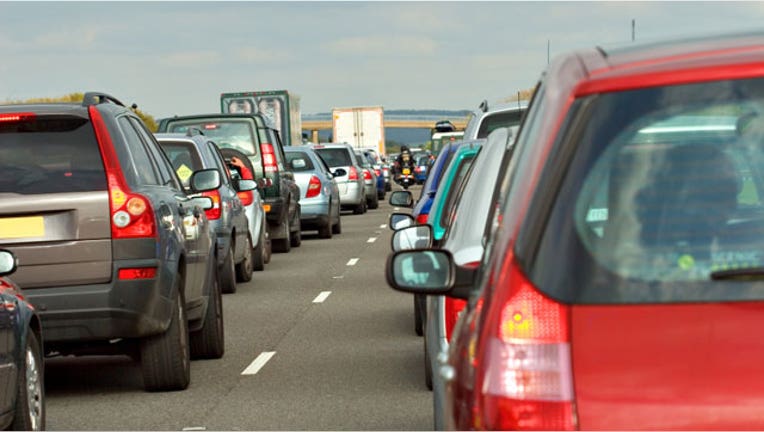 Cars You Can't Get in the US
You always want what you can't have. If that old adage is true, these cars might be the most desirable of autos to U.S. consumers because none of them are available here.
But it's not just their manufacturers' indifference to the U.S. market that makes them attractive. Most cars on the list are diesel or come with a diesel option. They get great fuel mileage, are stylish and offer some enticing features. They aren't slouches in performance, either.
Since these cars are only available overseas, prices and measurements had to be converted to U.S. figures. You also may notice "BHP," or brake horsepower. It's a measure of how much horsepower the engine puts out without considering any loss of power by some engine parts and is slightly higher than standard horsepower.
In addition, gas mileage is measured in miles per gallon in combined city and highway driving. None of these cars have been submitted to the Environmental Protection Agency for fuel economy testing. Therefore, mpg estimates are based on testing standards in the United Kingdom or India, which differ from the EPA's.
After taking a look at Bankrate's list of cars you can't buy in the U.S., you might want to make plans to live and drive abroad.
Mini Cooper SD Coupe
Price: $32,167
Mileage: 54.7 mpg
It's too bad Mini doesn't market this fuel-sipper in the U.S. Instead, Europe gets to enjoy the Mini's diesel models.
Mini gives the tag line, "As economical as a diesel and as feisty as a Mini," to the Cooper SD Coupe. It gets a combined 54.7 mpg and achieves it with a four-cylinder, 143-horsepower, turbodiesel engine, which is the largest among the Mini models.
The SD Coupe has been tweaked for sports-style driving. Its aerodynamic build and electrically extendable spoiler help with resistance to headwind. Mini says you can expect to shoot from zero to 62 miles per hour in 7.9 seconds -- not bad for a diesel engine. You'll top out at 134 mph.
This model starts at $32,167. That's more than you'd pay for a Cooper S Coupe in the U.S. -- $25,450 -- but the extra fuel economy from the SD might be worth the extra cash abroad.
The SD is equipped with automatic climate control, black leather upholstery, adaptive headlights and sport button, which adds extra thrust when pushed.
Clio Renaultsport 200
Price: $28,443
Mileage: 28.6 mpg
French manufacturer Renault has connections to Formula 1 racing, so combining performance, style and luxury to create the Clio Renaultsport 200 is right up their alley. Unfortunately, Renault doesn't sell the Clio in the U.S.
The three-door hatchback starts at $28,443. For that price, consumers get a 2-liter, 16-valve, four-cylinder gas engine that pumps out 197 horsepower.
To further advance performance and give the car a sport-oriented style, Renault added 17-inch, five-spoke wheels and a rear diffuser, normally only found on high-end sporting cars, that holds the chassis to the ground.
It gets an economical 28 mpg, which isn't as good as some of the other vehicles on the list. But what it sacrifices in fuel economy, it makes up for in speed.
Renault says it'll go from zero to 62 mph in an impressive 6.9 seconds. And it tops out at 141 mph.
Audi A1
Price: $21,046
Mileage: 46.1 mpg
The Audi A1 isn't currently sold in the U.S., and that's too bad because it gets great fuel economy and has a relatively low price tag compared to Audis sold in the U.S.
According to Audi, the A1 has been named by What Car? -- Britain's biggest car buying guide -- as the best supermini of 2012. Its large engine and compact size make it a stylish alternative to the Mini. It starts at around $21,046.
European consumers get their selection of engines, the most basic being a 1.2-liter, 85-horsepower turbocharged engine on the standard SE model, which gets 46.1 mpg. But the best fuel economy comes from a 1.6-liter, 104-horsepower diesel engine, which gets a pretty astounding 61.9 mpg on the SE. Both come with a standard five-speed manual transmission.
The Audi A1 increases fuel efficiency with start-stop technology and an energy recuperation system. It offers a CD player with MP3 compatibility, six speakers in the front and rear, two tweeters, three-spoke sports steering wheel, and exterior mirrors that are electrically operated and heated.
Ford Ka
Price: $13,683
Mileage: 48 mpg
The Ka is one of several Ford vehicles not offered in the U.S. And according to Ford, it's causing quite a stir in the United Kingdom. That's probably because it's sporty, responsive and economical, according to Ford. It's also among the least expensive vehicles on this list, coming out at around $13,683.
Europe gets seven model options for this car, with the Ka Studio as the most basic.
Consumers get a choice of a gas-powered or diesel engine. The gas engine is a 1.2-liter that produces 68 horsepower. It gets a combined 48 mpg. The diesel engine is a 1.3-liter that produces 74 horsepower. It gets a higher combined 57.4 mpg.
Both the gas and diesel engines beat out several of Ford's more fuel-efficient cars in the U.S., including the Fiesta.
Ford says it'll take 13.4 seconds to go from zero to 62 mph with the gas engine and 13.6 seconds with the diesel, which is turtle-paced compared to other cars on the list.
Peugeot 508 RXH
Price: $52,843
Mileage: 57.4 mpg
The French seem to have outdone themselves with the five-door Peugeot 508 RXH, which is made by PSA Peugeot Citroen. But the company doesn't manufacture cars that conform to U.S. regulations. What makes the 508 RXH distinctive is Peugeot's claim that it is the world's first hybrid diesel car.
This is the most expensive vehicle on Bankrate's list. Peugeot prices it at $52,843. But fuel efficiency is its selling point, with a fairly high 57.4 combined mpg.
It comes standard with a six-speed electronically controlled manual transmission. The Peugeot achieves its fuel efficiency with a 2-liter, four-cylinder engine that gets 200 brake horsepower. The vehicle switches between the diesel and electric engine for power in order to optimize fuel efficiency. Start-stop technology also gives the gas mileage a boost.
Peugeot says it shoots from zero to 62 mph in 9.5 seconds and hits a maximum speed of 132 mph.
Citroen DS5
Price: $35,129
Mileage: 61.9 mpg
Several countries get to enjoy vehicles from this stylish French car brand, but U.S. drivers have yet to see them in a showroom, as the Citroen DS5 is also manufactured by PSA Peugeot Citroen.
A five-door hatchback, it's the first Citroen vehicle to be offered with an optional full hybrid diesel engine. According to Citroen, the special powertrain kicks out 200 brake horsepower and gets an impressive 61.9 combined mpg. The power splits between a 163-brake-horsepower, four-cylinder diesel engine and a 37-brake-horsepower electric motor.
All models come standard with an automatic six-speed manual transmission. Citroen claims the hybrid goes from zero to 62 mph in 8.3 seconds with the automatic manual transmission and will reach a maximum speed of 131 mph.
Features include keyless entry and start, SmartBeam headlights, reversing camera, electric lumbar adjustment and massage function on the driver's seat, dual-zone air conditioning, cruise control, and a lane-departure warning system.
Ford Figo
Price: $6,844
Mileage: 33.2 city mpg
A five-door hatchback, the Ford Figo is exclusive to the Indian market. It's a subcompact similar to the Ford Fiesta, but Ford prices the Figo at roughly $6,844. The base-model Fiesta starts at $13,200, almost twice as much as the Figo.
The Figo comes in four model options. Consumers also get the choice of a gas or diesel engine. The gas version is powered by a 1.2-liter, 16-valve, 70-horsepower engine. With the diesel, consumers get a 1.4-liter, eight-valve, 68-horsepower engine, but it costs an extra $1,744.
According to car review website AutoCar India, the gas-powered Figo gets 25.6 city mpg and 36.2 highway mpg. The diesel gets a higher 33.2 mpg in the city and 43.5 mpg on the highway.
Part of the reason that the Ford Figo sells at such a low price is the lack of accessories that come standard with its lower priced model options. Higher priced Figo models come with Bluetooth, audio streaming and even text-message notification.
A five-speed manual transmission is standard on the Figo.