Settlement Allows Retailers to Surcharge for Credit Card Use; Will They?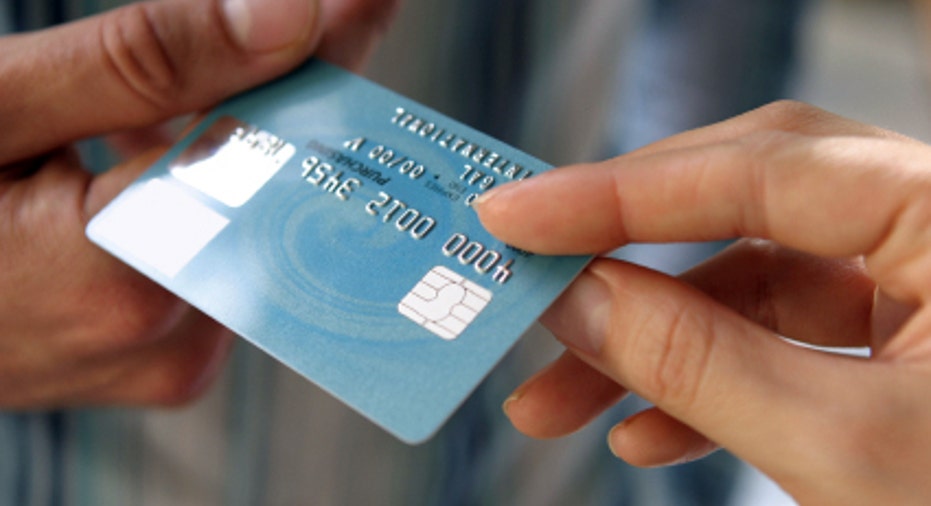 Consumers could expect to see more chances to save money by paying cash for merchandise, following a landmark settlement reached between credit card companies and retailers.
As part of the July 13 settlement -- which must still be approved by a federal court -- Visa, MasterCard and major banks agreed to drop requirements that retailers charge the same price for cash and credit purchases. Retailers have long complained that so-called "swipe fees," which card processors charge every time a customer uses a credit card, are too high and are hidden by the prohibition on listing surcharges to pass along those higher costs. The agreement allows credit card surcharges and also calls for card issuers to reduce swipe fees for eight months.
Lawyers involved in the case say it is the largest antitrust settlement in U.S. history. The card companies agreed to pay more than $6 billion to settle lawsuits from retailers claiming that the card issuers engaged in anti-competitive practices.
If approved, the settlement would the second major victory by retailers over swipe fees in recent years. In 2011, the Federal Reserve capped fees on debit card transactions at 21 cents per swipe, less than half of the previous average. Those changes came about because of the Durbin Amendment, part of the Dodd-Frank financial reform act in signed in 2010.
Consumer benefit unclear
Still, it's unclear whether consumers will see any real benefit from the settlement, or whether it merely alters the balance of power between banks and retailers. In part, how retailers respond will determine how consumers fare: If they offer lower prices for paying cash, that gives consumers more choices and a chance to save money, though in a way that is less convenient than using credit cards. Or they could opt to keep a single price for cash and credit.
"If merchants end up charging a big difference between cash and credit prices, that might be enough to change people's behavior," says Michael Simkovic, an expert on consumer credit markets at the Seton Hall University School of Law. "If merchants see the value of credit cards as a convenience to customers, it might not have that much of an impact."
Paying in cash has become rarer as consumers move more toward credit and debit cards. A 2011 Aite Group study projected that the use of cash in the United States is expected to fall 17% between 2010 and 2015. An April 2012 poll showed that 43% of Americans said they have gone through a full week without paying for anything in cash or coins.
If retailers encourage customers to use cash, that could buck the trend toward use of plastic and create unintended consequences, Simkovic says. For instance, the loss of interchange fee revenue could encourage card companies to make reward programs less generous. And with no outside paper trail on cash payments, some businesses might report less revenue to avoid taxes.
Stick with single price?
Still, most retailers will likely stick with a single price, regardless of the method of payment, says Jon Schallert, president of The Schallert Group, a Colorado-based business consulting firm.
"If you're going to charge somebody more for using a credit card, you're going to put yourself at a disadvantage," he says.
He could envision some exceptions. Maybe some stores would opt for cash-only discount lanes. Companies could offer cash discounts on big purchases, such as big-screen TVs, where the extra swipe fees could be enormous.
Some retailers will continue to offer a single price: California, Texas, New York and seven other states prohibit surcharges for credit card use.
Some national retail groups oppose the settlement, saying it does not go far enough. The National Association of Convenience Stores says the pact is a "mirage" that hurts merchants and consumers. A research note Friday from Guggenheim Securities said the settlement, while good for banks and large retailers, could hurt smaller retailers, because they have less clout to force down interchange fees, and therefore might have to include surcharges that put them at a competitive disadvantage.
Overall, Schallert says, making shopping complicated is not in retailers' interests.
"The more they make it difficult to spend money with them, the more they'll see their customers go somewhere else," he says.