Serial Entrepreneur on Groupon CEO Ouster: It's About Time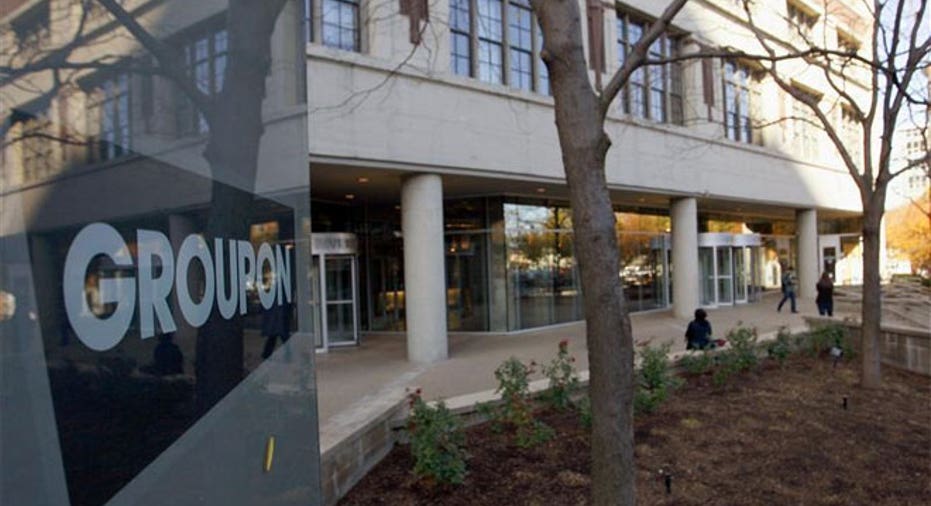 "After four and a half intense and wonderful years as CEO of Groupon, I've decided that I'd like to spend more time with my family. Just kidding—I was fired today."
So wrote Groupon founder and now-former CEO Andrew Mason yesterday in a memo to employees, one day after the daily-deals site reported a quarterly loss that missed expectations. Groupon held its IPO in November 2011.
Questions regarding Mason's "maturity" had been a reoccurring theme in media coverage of the 32-year-old CEO; and according to the Wall Street Journal, co-founder and Chairman Eric Lefkofsky has been pushing for a change in the corner office since late 2012.
Mason's ousting begs the question: When does it make sense to fire the founder of a company? As every chicken-and-egg philosopher knows, without the founder, there would be no startup in the first place.
FOXBusiness.com spoke with two serial entrepreneurs to get insight on the move.
When the Founder Can't Grow Into a New Role …
"There often comes a time when the founder who was so great at coming up with an idea, championing it and driving it … has to become a day-to-day operator," says Ashish Bahl, who is the chairman and CEO of Acculynk, which helps to authenticate online transactions to provide a secure ecommerce experience.
Prior to Acculynk, Bahl founded and served as CEO of Exchange Place Solutions, which was acquired by iXL in 1997, and Harbor Payments Inc., which was acquired by American Express in 2006.
"Many founders don't get passionate about running a status quo business," he adds, "dealing with one process after another. In that case, the founder clearly needs to go, because it's not a win for [him] and it's not a win for the shareholder."
Steve Blank, a "serial" 8-time entrepreneur and now a professor of entrepreneurship at Stanford and Columbia, agrees that founders who are great in the early stages of building a company often don't have the skill set to scale it or answer to the street.
"Look at Gates, Jobs and Bezos – they all went through enormous travails and tribulations to learn a different skill set … In Jobs' case, he lost his company and had to wander in the wilderness and learn how to grow up."
When the Business Model Needs to Change …
"Many times, a lot of the hypotheses that worked around launch tend to shift," says Bahl. "If the founder was good at a particular set of operating hypotheses, but the world has effectively shifted, he may not have the skill set to navigate through the shift."
Bahl says this was at the root of Mason's problem: "The business model was to sign up merchants who will offer discounts, and the premise was that once consumers experience the service at a discount, they'll be so blown away by the quality of the service that they will come back in droves, even when there's no discount."
"Obviously, this was not the case," he says.
That said, Bahl believes that a good executive –not the founder – will be able to turn around Groupon's future.
"There's a set of assets: a way to process payments, relationships with merchants … But the strategy needs to evolve to extract value for shareholders. If it's not in the founder's core skill set, then it's the fiduciary responsibility of the board to make that change."
When the Board Is Answering to the Street …
Blank, who describes himself as "founder-centric," says that the problem often rests with the board of a company.
"Investors have always been intolerant [regarding stock prices]. It's whether boards are confident enough to answer the question of what kind of company they are. When the board is managing the stock price rather than the long-term success, you have to satisfy the street, and you're put in a position where stockholder manipulate your strategy," he says.
In contrast, Blank points to Amazon, where Jeff Bezos has been successful in "giving the finger to the street" and articulating that the company is investing in itself for the long term, rather than delivering quarter-to-quarter results.
"If what you're providing to the street is continuous quarter-to-quarter numbers without also having continuous innovation, you're going to have a very short peak," concludes Blank.