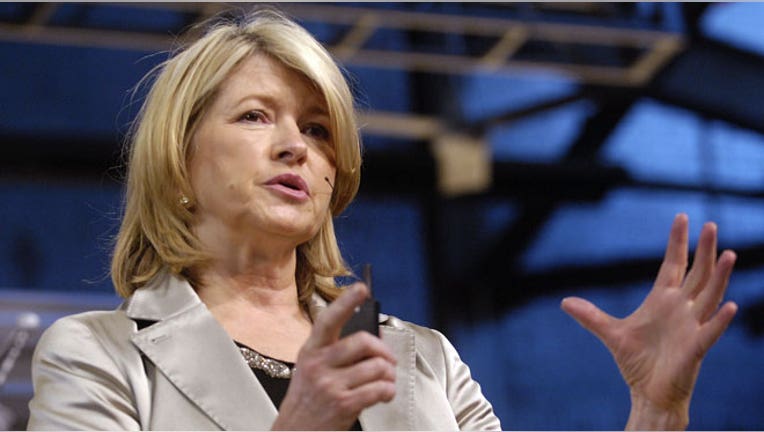 Martha Stewart Living Omnimedia Inc. has reached a deal to be bought by Sequential Brands Group Inc., an acquisitive retail-licensing company, for $6.15 a share, or about $353 million.
Shares of Martha Stewart Living, which had risen on news of a potential deal last week, fell 14% to $6 in early trading after the announcement.
The Wall Street Journal had reported last week that the parties were close to an agreement.
Ms. Stewart herself will become a "significant stockholder" of a new public holding company of Sequential and Martha Stewart Living Omnimedia. She will also be nominated to serve on the company's board. The deal is half cash, half stock.
Ms. Stewart will "continue to be an integral part of the brand she founded," according to a news release, taking the title of chief creative officer.
The move will mark the end of an independent publishing and housewares conglomerate that grew out of Ms. Stewart's knack for decorating, cooking and gardening—a company now worth a fraction of what it once was.
Martha Stewart Living Omnimedia was founded in 1997 and is based in New York. The $353 million valuation that comes with Monday's deal is a far cry from the nearly $2 billion it soared to on the day of its initial public offering, at the height of the dot-com boom in 1999. Ms. Stewart served a breakfast of scones, croissants and fresh-squeezed orange juice in a tent outside the New York Stock Exchange that day.
Sequential Brands, meanwhile, has become a major consolidator of well-known brands in recent years. The company buys brands and, like Martha Stewart Living and others, licenses them to manufacturers and retailers. In April, the company, which had a market value of $569 million, agreed to buy a 50% stake in pop star Jessica Simpson's brand. Sequential also owns Justin Timberlake's William Rast brand, Heely's, Linens 'n Things, Ellen Tracy, the Franklin Mint, and others.