Senior Traders on Cohen's Job Offer: No Thanks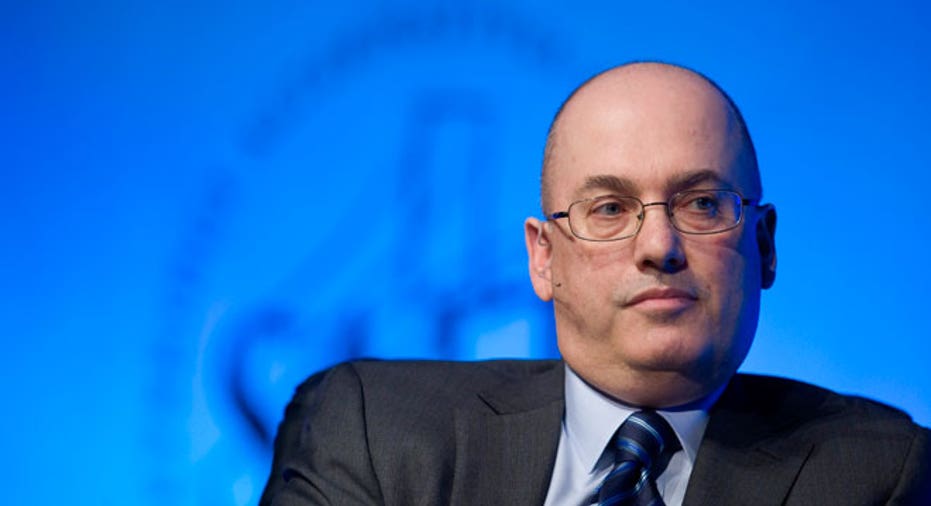 Hedge-fund titan Steve Cohen doesn't like taking no for an answer. But that's what several senior traders have told him in recent weeks, rebuffing offers to join his massive "family office" despite promises they would trade hundreds of millions of dollars in assets and earn some of the biggest pay checks on Wall Street, the FOX Business Network has learned.
People with direct knowledge of the matter say traders with experience working at places including Goldman Sachs (NYSE:GS) and Citadel and Perry Capital are rejecting offers from Cohen's hedge fund, Point72 Asset Management. Those sources say these people fear regulatory issues that have plagued Cohen in recent years will amount to a black mark on their resume, and attract the attention of the Securities and Exchange Commission to their activities, particularly if they want to open up their own hedge fund as many do down the road.
Cohen is regarded as among the financial industry's greatest traders. But in recent years, he and his staff have been the target of numerous insider trading investigations. In late 2013, Cohen's old firm, SAC Capital plead guilty to criminal insider trading charges and paid $1.2 billion in fines, with the understanding they could no longer manage outside investor money. Subsequently, the firm reopened under the name Point72 Asset Management, where it runs Cohen's enormous personal wealth estimated at $11.4 billion, making it still one of the largest hedge funds in the financial business.
In addition, Cohen is facing a civil charge by the SEC, accusing him of failing to supervise traders who committed insider trading under his watch. Cohen denies the charges and is fighting them in court as he plans to someday return to the business of managing money for wealthy individuals and pension funds, people close to him say.
The Problem of Attracting Top Talent
Still, Cohen's plan to fully return to the investing business have hit a snag in recent weeks, as top traders have balked at lucrative offers to join Point72, say Wall Street executives familiar with the matter. One trader who said he was offered a job has told people Cohen attempted to lure him to the firm by offering him as much as $1billion to manage, and a chance to keep as much as half of his winnings.
Jonathan Gasthalter, a spokesman for Point72, called the 50% payout claim "a complete fabrication," denied that top traders have turned down offers to work for the firm, or that Cohen's regulatory issues have had an impact on hiring talented traders.
"Our strategy of hiring talent early in their careers has exceeded our expectations," Gasthalter said, pointing out that today two-thirds of the firm portfolio managers—the traders who run large swaths of money—have started their careers at SAC.
Gasthalter conceded that in 2008, before the regulatory scrutiny on SAC intensified, close to 80 percent of all traders were hired from the outside. He described the firm's current hiring environment as "oversubscribed with top talent for our open roles," and that the "acceptance rate on all offers we have made is now at or above historic levels."
Since the indictment and move to a family office structure, several teams of traders have left Cohen's Stamford Ct., based hedge fund. Reflecting the difficulty to bring seasoned talent to the fund, Cohen launched a website earlier this month aimed at hiring people straight out of college.
For all the hiring issues, Cohen's new fund has been profitable with some reports suggesting it earned several billions of dollars in 2014. But the inability to lure experienced talent to the firm could pose big problems for Cohen if he is able to escape a lifetime ban from the securities business. That idea is not outside the realm of possibility after a recent federal court ruling that will likely reverse some insider trading convictions, including the one against former SAC money manager Michael Steinberg.
The Steinberg case is at the heart of the SEC's failure to supervise the case against Cohen, so if Steinberg's insider trading conviction can be reversed, Cohen will undoubtedly argue he doesn't deserve the lifetime ban that regulators are seeking.
Still, many traders are wary.
Cohen is a notoriously demanding boss, who quickly fires traders who don't make their benchmarks. Some feel they are gambling with their career if they go to Point72 and are let got without making money that would allow then to retire from the business.
"Lot of these guys don't want to take a chance," one person with direct knowledge of the matter said. "They know the SEC will be on their asses once they take a job with Cohen, and they may get fired and have nothing to show for it."