Sellers, This is What Homebuyers Desire Today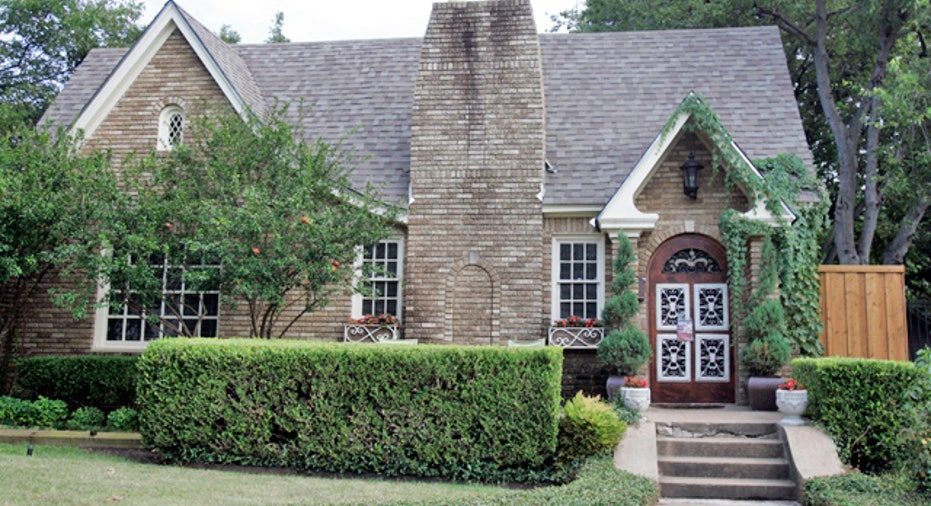 Homebuyers nowadays have some advantages over prospective buyers during the years of the housing bust: low (but rising) interest rates and relatively low (but rising) home prices in many markets. Those advantages don't necessarily translate into confidence about a home purchase.
Buyers want to be sure they are buying a home that will at least maintain its market value, if not appreciate over the coming years.
In order to feel more certain about their choice of home, today's buyers want homes that meet three factors of good value:
Price.    Condition.    Location.
"Since no one knows when the market will truly level out and values will start to climb, buyers are trying to insulate themselves from buying an overvalued home," says Roxanne Gennari, a sales associate with Coldwell Banker Residential Brokerage in Princeton Junction, N.J. "Buyers are looking for the best deal they can get. In many cases, they only want to buy if they can get a house at a certain price."
Compare Mortgage Rates in Your Area
Here are six items on homebuyers' checklists in today's market.
Buyers want homes that maintain value
Buyers are looking for neighborhoods where prices are rising or have at least stabilized, says Leisa Frye, a Realtor with Better Homes and Gardens Real Estate Metro Brokers in Roswell, Ga. "Buyers want to make sure their home won't be worth less in the future," Frye says, "so while they are focused on getting a good deal, they are looking for some control over not losing value in the future. They want a discount on already low prices as an insurance against potential declining value."
In Massachusetts, Gary Rogers, broker/owner of Re/Max on the Charles in Waltham, Mass., says buyers don't always find the bargains they look for.
"Lots of buyers expect rock-bottom prices, but there are no steals out there," Rogers says. "Buyers are trying to get superlow prices, but sellers who are already pricing their home at market value are not accepting those kinds of offers."
Buyers want homes in move-in condition
When homebuyers crave bargains, they sometimes look for fixer-uppers -- until they see one. Then, a lot of potential buyers change their minds, says Ben Coleman, broker/owner of Century 21 Hartford Properties in San Francisco.
"Some buyers may be willing to do a little bit of cosmetic work like replacing the carpet or having something painted, but most are looking for a home in ready-to-move-in condition," Coleman says. "The preference is for a maintenance-free home, although few homes are truly maintenance-free."
Rogers says the desire for ready-to-move-in homes may be a side effect of home-and-garden television programming.
"People used to love 'This Old House' and think they wanted to do their own work, but now they watch shows on HGTV like 'House Hunters,' where everyone leans toward homes that are in turnkey condition," Rogers says.
"Buyers don't want to deal with contractors," Frye says. "And they don't want a paint or carpet allowance. I tell my sellers to do everything before they even think about putting their home on the market."
Homebuyers want homes in handy locations
As always, the mantra "location, location, location" still applies to buying real estate. The better the location, the higher the home's value. Nowadays, buyers factor in amenities such as commute times when they assess a neighborhood's desirability.
"Location has become even more important recently than it used to be, with buyers wanting to be near the city or at least near some kind of public transportation," Rogers says. "We're seeing empty-nesters move into Boston while 20-something and 30-something buyers are moving just outside the city in order to afford to buy."
In San Francisco, Coleman says living within walking distance to amenities and to public transportation is the No. 1 priority for most buyers.
"We talk about Walk Score all the time now, which tells you how close a particular home is to things like a coffee shop, a grocery store, and a bus or subway stop," Coleman says.
Buyers want functional homes
During the housing boom, buyers looked for the biggest, most amenity-laden homes they could afford. Sometimes they bought houses they couldn't afford. Those days are over.
"Buying a home used to be all about size and luxury, but now it's about buying a functional home; one that is satisfactory and just large enough," Gennari says. "Some people still want a big home, but those that have owned one often want something smaller and not some rambling home that's expensive to heat."
Rogers says homebuyers want smaller homes for several reasons.
"It's partly a reflection of the recession, that people are being more careful and conservative," Rogers says. "They are concerned about the manageability of their home, property taxes and utility bills, and they want to be able to save money even after they buy a home."
Rogers says that while empty-nesters are particularly eager to downsize, almost all buyers share the same sensibility about size.
"It used to be OK to be extravagant, to look for a home that had 2,500 or 3,000 square feet when they really only needed 1,800 square feet," says Rogers. "Times have changed."
Buyers are looking for open floor plans
Homebuyers today gravitate toward open floor plans, in which the kitchen, family room and dining room share one space where family members can see and talk to one another.
For this reason, buyers in Georgia look for homes built in 2000 or later, mostly because the floor plans of 21st-century homes reflect the way people live today, Frye says.
She says buyers don't particularly want formal living rooms because they don't have formal furniture. A living room frequently is converted into a study or another family room.
"Everyone wants an open kitchen and family room, or at least a direct view from the family room into the kitchen, so that the family can be together even when someone is cooking," Frye says.
Buyers in the San Francisco area prefer a great room and an open floor plan, Coleman says.
"A lot of older homes in this area weren't built to be open, and have small rooms and small closets," Coleman says. "Those homes that have been renovated or can easily be changed into a more open design are extremely desirable."
Coleman says natural light is important to buyers, especially in combination with open rooms.
Buyers want a 1st-floor bedroom
Now that baby boomers are getting older, a long-predicted trend is coming to fruition: Homebuyers look for a first-floor bedroom, even if they don't intend to use it just yet. The space can be a master suite, a guest room or a flexible room that can be converted into a bedroom someday.
"The baby boom generation wants a first-floor bedroom because they are forecasting that they will stay in their home longer," Rogers says. "In addition, we're seeing more extended family members moving in together, especially since people are staying healthy longer and living longer."
Frye says homebuyers in her area prefer a guest suite on the main level rather than a master suite, unless they are elderly.
"Buyers in their 30s, 40s and 50s usually want the master bedroom upstairs, so they can be near their kids," says Frye. "If there are no health issues, they want to be upstairs, but they also want a bedroom and a full bath on the main level for their elderly parents and in-laws who live with them or even just visit."