Secured Credit Cards: What to Know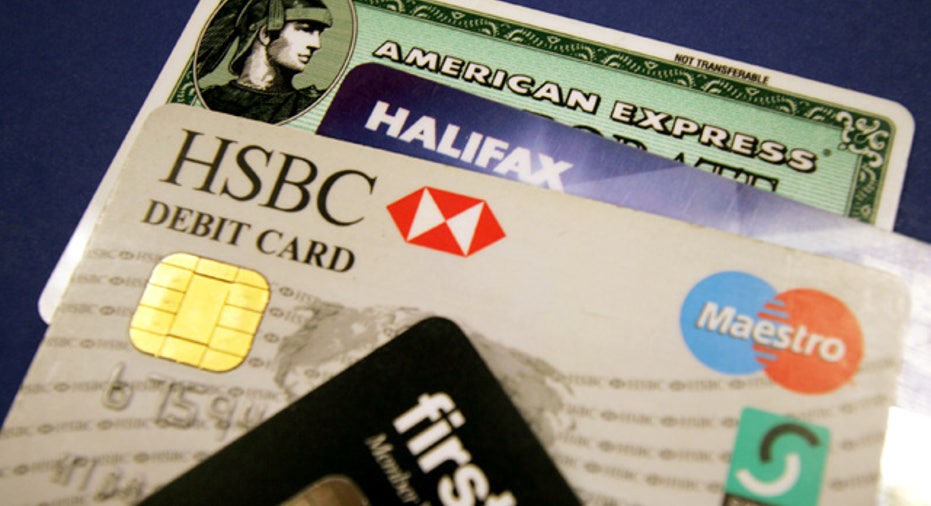 These days, credit cards are inescapable. But for consumers with either no credit history or poor credit, obtaining a credit card can be a real challenge. In cases where the issuer sees the prospective cardholder to be too risky, one option is to apply for a secured credit card.Unlike traditional credit cards, secured cards require the cardholder to put down a cash deposit that serves as collateral if the bill isn't paid on time. Typically, the deposit amount is also the cardholder's credit limit, at least at the beginning.
While secured credit cards are a relatively straightforward product, they aren't the same as prepaid cards, which apply money paid in advance to any charges incurred. Secured cards have more in common with traditional cards. Before consumers apply for a secured card they should be aware of the fine print. It pays to look for the best deal.
Check the APR
Because cardholders may not pay their bill in full or on time every month, the first thing they'll want to know is the annual percentage rate, or APR. The issuer is required by law to disclose the APR, which is typically a little higher than unsecured rates, despite the fact that the issuer is taking on less risk because of the deposit.
According to data from Mintel Comperemedia, a firm that tracks credit card offers, APRs on secured cards averaged 19.8% at the end of 2010. Unsecured cards averaged 15.8% APRs for the same period. However, those are average rates, and many experts say secured cards have been known to charge a 29% APR.
But while consumers should shop for a good rate, too much emphasis on the APR misses the point, says Kim McGrigg, spokeswoman for Money Management International, a nonprofit credit counseling agency in Sugar Land, Texas.
"Remember that the main purpose of obtaining a secured credit card should be to establish or reestablish a positive credit history," says McGrigg. "You can do this by paying the balance in full every month, (and if) you do, the interest rate won't impact you."
Compare fees
Just like other cards, secured credit cards can come with an annual fee. But there's "no typical annual fee," says Jeff Sklar, a CPA who serves as the compliance officer and sits on the board of Public Savings Bank in Huntington Valley, Pa.
While some issuers charge about $75 per year, Sklar says many others choose to waive the fee. But there are other fees to consider. Overlimit charges can be as high as $25 per transaction, says Sklar, while late payment fees can range up to about $39 for each month the account is overdue.
According to Wayne Sanford, owner of the credit counseling firm New Start Financial in Allen, Texas, issuers can be quite creative in assessing fees. But he says, "all of the fees are disclosed in the rates and disclosures section of the agreement."
Initial deposit
Generally speaking, the deposit amount is up to the consumer. According to Sklar, a few hundred dollars is typical for a deposit, and it's unusual for an issuer -- or a consumer -- to go beyond $1,000, at least when first applying for the card.
But while the deposit is theoretically the credit limit, McGrigg says consumers need to look out for products that set the limit above the collateral. Sometimes, says McGrigg, issuers will extend $1,300 of credit on a $1,000 deposit. While that may sound like a nice offer, McGrigg cautions that consumers using secured cards have probably had some credit trouble and might not want the higher limit.
Consumers trying to improve their credit scores typically do well going with a limit of between $500 and $1,000, says Sanford, because that's an amount they should be able to pay off each month.
"If the cardholder wants to raise the limit, they should talk to the bank about increasing their deposit," says Sanford.
As for the deposit money, it is possible to earn interest on your collateral, says Sklar, but consumers shouldn't expect much.
"Interest on the deposit works just like a savings account," Sklar says.
When to expect a refund
At some point, most secured credit card accounts in good standing are converted into unsecured cards. But the specifics of when and how that change occurs varies quite a bit.
"It really depends on the credit product and the lending institution," says McGrigg. "There are some secured credit cards that actually convert to an unsecured account after a period of time, typically one year, if you have handled your account responsibly."
In other cases, creditors simply increase the cardholder's credit limit without requiring an additional deposit. But, says, McGrigg, that scenario doesn't mean that the account is necessarily switched to an unsecured account. Instead, it's possible that only a portion of the credit on the account is unsecured.
Another possibility is that the issuer will close the secured account and offer the cardholder the opportunity to open a new unsecured account.
When the account is switched to an unsecured card or the cardholder gets a new unsecured card that replaces the secured account, they are entitled to a refund of the deposit plus any interest earned. However, cardholders should be aware that the deposit is often applied to the first unsecured bill.
Reporting to credit agencies
Because most consumers who choose secured credit cards need to build or repair their credit, it's essential that the card issuer report the account to all three credit reporting agencies."(Reporting) is the most important part of using a secured card, because there's no point in using these cards if they don't (help improve your credit score)," says Brad Smith, CEO of Rescue One Financial.
According to Smith, consumers can make sure that the card reports to all three credit bureaus by reading the terms of the agreement. Or they can simply call and ask the issuer.
"Many cards will only report to one bureau so I would definitely verify this information prior to signing any agreement," Smith says.
Once you've verified that information and started using the card, Smith says it's also a good idea to take advantage of your annual free credit report (each of the three major credit bureaus is required by law to give you one a year upon request through AnnualCreditReport.com). You should see the secured card listed on each credit report.