Secrets About New-Car Prices Can be Found on Window Sticker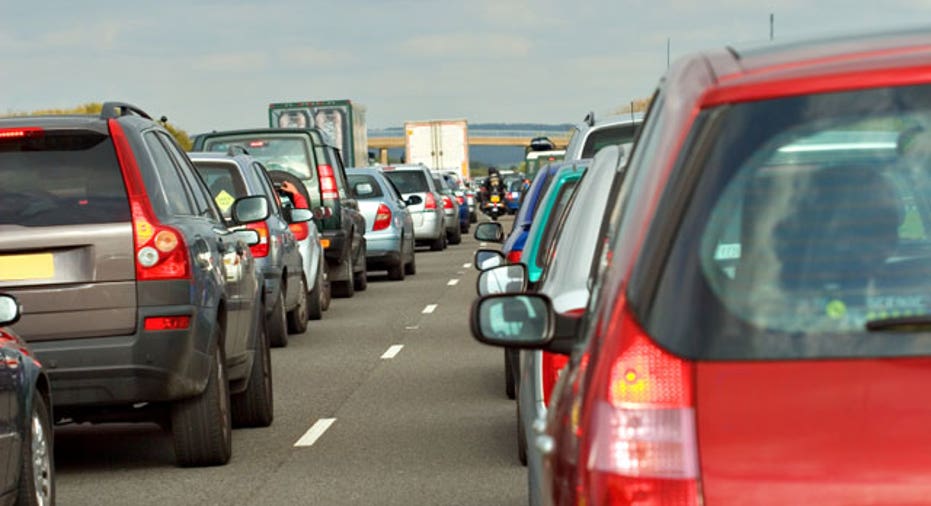 Ever wonder just what goes into new-car prices?
What you pay represents more than just the aggregate cost of steel, glass, rubber, chrome and labor. But getting to that bottom line can be confusing.
Here are some of the behind-the-scenes items that can affect the total price of your new car, truck or SUV:
Dealer invoice price. This is what "the dealership is presumed to have paid for the car," says Jeff Bartlett, deputy editor online, autos for Consumer Reports. But that price "may not reflect the cost to the dealership of acquiring that car," he says. One big reason is something called a "dealer holdback," which is a "percentage the manufacturer awards the dealership" for selling the car, he says. Typically, a holdback is about 2% to 3% of what the buyer pays for the auto, Bartlett says. "This insures that the dealer makes some money on the car."
With a little research, you can find dealer pricing data, but don't expect the dealer to show you the actual dealer invoice on the car you buy, he says.
On the bright side, "there's no real need," Bartlett says. "You're much better off doing your homework before you get to the lot."
You can get the information at auto buyers' sites like Edmunds.com and Kelley Blue Book, as well as the Consumer Reports' New Car Price Reports, says Bartlett. "All the major sites update weekly," he says.
Options. The base price is often for a stripped down model. While there are some makers who will include a host of "extras" in the base price, many don't. On average, figure about $3,000 to $8,000 for the options included on the model you'll drive home, says Mike Caudill, auto expert for NADAguides.com.
Dealership add-ons. Sometimes you'll see a second window sticker, next to the main one from the manufacturer. It will detail anything the dealer has done to the car, from pin stripes to special after-market options. The cost of add-ons can reach into the thousands.
Dealer incentives. Also called "manufacturer-to-dealer incentives" or "direct-to-dealer incentives." This is a short-term offer carmakers offer dealers to get them to sell certain models. This money is separate from the holdback, says Bartlett. Typically, amounts range from $500 to $1,000, but can go as high as $1,500, he says. And knowing about these incentives can put the buyer in a stronger bargaining position.
Customer rebates/cash-back/buyer incentives. Money that the carmaker or dealer can give the buyer. These price breaks can also include discounts for people who meet certain criteria -- military families, students, owners of certain auto brands, etc.
Information on these can be found on the manufacturer's Web site.
Dealer prep. When the fee is listed but there's no breakdown of what exactly goes into "dealer prep," essentially they're saying, '"We'd like a few extra dollars,"' says Bartlett.
Market adjustment. "The dealer's making a profit adjustment," says Bartlett. "It's based on supply and demand."
You might see this add-on in the case of a vehicle that's particularly popular or scarce. "In the end, it's based on economics, but it feels rotten," he says, adding, "Technically, anything on the price can be negotiated."
This price hiking "can vary widely," Bartlett says. And not everybody does it. "Some manufacturers discourage the practice," he says.
ADM/ADP. Additional dealer markup or additional dealer profit. What is it: basically a fee to increase dealer profits on the car, says Ken Potter, vice president, automotive at CarsDirect.com. ADM or ADP is just a way to start the price negotiations "a little higher," he says.
Dealer fee/processing fee/paperwork fee. Typically, these fees sometimes appear if you apply for dealer financing and are "additional profit," says Potter.
Cost. Varies. And many dealers don't charge them at all.
Destination and delivery charges: Also called "shipping and handling" or "D and D," this is what the manufacturer charges to transport the car from the plant to your dealer. On most cars, this will range between $500 and $1,000, says Caudill. The average is usually somewhere between $695 and $750, says Potter.
It can be broken out on the MSRP or included in the total, says Caudill.
Dealer financing. A big chunk of the cost of any vehicle lies in how you pay for it. It's always a good idea to arrange your financing before you go shopping for a car and, of course, the interest rate and term of the loan affect your monthly payment.
But if you choose to finance through the dealership, remember the dealer isn't required to offer you the lowest rate that your credit history merits. "The rate could be inflated beyond what you'd get elsewhere," says Bartlett.
The dealer, "is the middleman connecting the lender to the customer," he says. While the markup can vary, it's typically "at least one-half of 1%," he says. The exception to this is some of those super-low rate offers. And often you can choose between the low rate and a rebate, Bartlett says.