SEC: Investment Advisor Ripped Off Mark Sanchez, Other Pro Athletes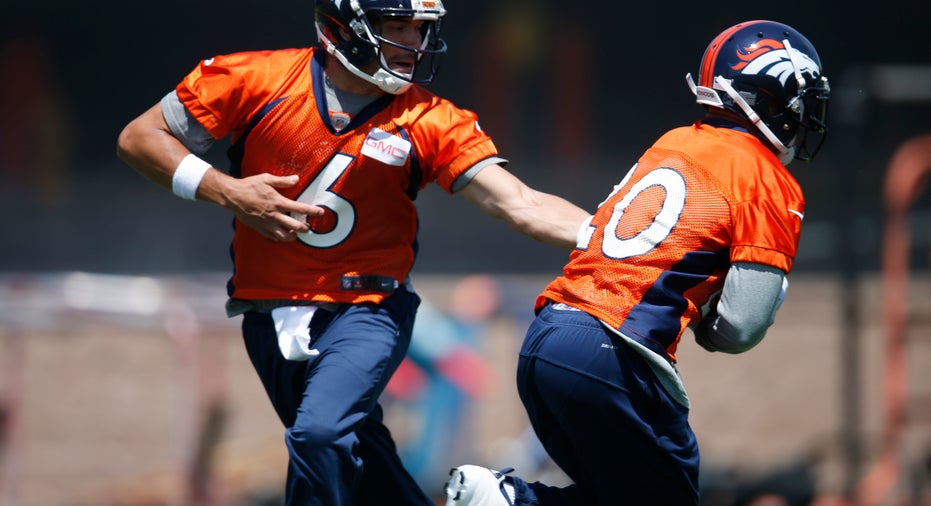 UPDATED
An investment advisor ripped off three pro athletes by secretly investing millions of dollars in a troubled online ticket seller, according to a lawsuit from the U.S. Securities and Exchange Commission.
The SEC's complaint, which was filed in Dallas federal court and unsealed on Tuesday, revealed that Denver Broncos quarterback Mark Sanchez, San Francisco Giants pitcher Jake Peavy and retired pitcher Roy Oswalt were victims of the alleged fraud.
The regulator has accused Ash Narayan, a former advisor at RGT Wealth Advisors, of orchestrating a scheme that involved siphoning more than $33 million from his clients' accounts to invest in The Ticket Reserve. The company was dependent on the cash infusions to stay in business, the SEC said, and Narayan received nearly $2 million in undisclosed finder's fees, mostly from his clients' funds. Narayan also didn't inform clients that he held a seat on The Ticket Reserve's board and owned millions of shares in the company.
The SEC added that Narayan would often use forged or unauthorized signatures to transfer funds to The Ticket Reserve.
The Ticket Reserve, which is now known as Forward Market Media Inc., sells ticket options at face value for playoff and championship games for which the teams haven't yet been determined. The company's former website, FirstDIBZ, shut down after a 2009 class-action lawsuit tied it to fraudulent Super Bowl options sold by hackers.
The SEC filed charges against Narayan along with two executives from The Ticket Reserve, Richard Harmon and John Kaptrosky.
"We allege that Narayan exploited athletes and other clients who trusted him to manage their finances.  He fraudulently funneled their savings into a money-losing business and his own pocket," said Shamoil T. Shipchandler, director of the SEC's regional office in Fort Worth, Texas.
Howard M. Privette, an attorney representing Narayan, said in a statement that his client "has worked cooperatively with the SEC from Day 1 on this matter, and is disappointed that the SEC chose to bring this action."
"Mr. Narayan has always sought to act in his clients' best interests. Accordingly, he will continue to work with the SEC to ensure that this matter is resolved in the most favorable manner for those clients," Privette added.
"Neither Rick Harmon nor his chief operating officer, John Kaptrosky, did anything wrong while Mr. Harmon was CEO of The Ticket Reserve, and they and the company were in fact victims of someone else's alleged wrongdoing," said Lanny J. Davis, Harmon's attorney. "Mr. Harmon and Mr. Kaptrosky look forward to continuing to cooperate with the SEC to resolve this matter as soon as possible."
Federal regulators obtained a court order to freeze the assets of the defendants. The court also appointed a receiver over The Ticket Reserve. The SEC lawsuit accused The Ticket Reserve of making Ponzi-like payments, using money from new investors to pay off existing ones.
RGT Wealth Advisors sued Narayan and Ticket Reserve executives in May, accusing them of mismanaging the company's finances.
According to the SEC, Narayan earned the trust of pro athletes by emphasizing his Christian faith and charity work, as well as success working with other athletes. Narayan also falsly claimed to be a certified public accountant. Narayan has since been fired by RGT.
Peavy had about $15 million invested in The Ticket Reserve, despite never authorizing any money to the company, the lawsuit said. Peavy had never heard of The Ticket Reserve until Oswalt called him in February to tell him Narayan was fired.
Sanchez agreed to invest $100,000 but had $7.75 million invested in The Ticket Reserve. Oswalt's investment totaled $7.58 million, although he agreed to invest no more than $300,000.