SEC Charges SAC's Cohen With Failing to Prevent Insider Trading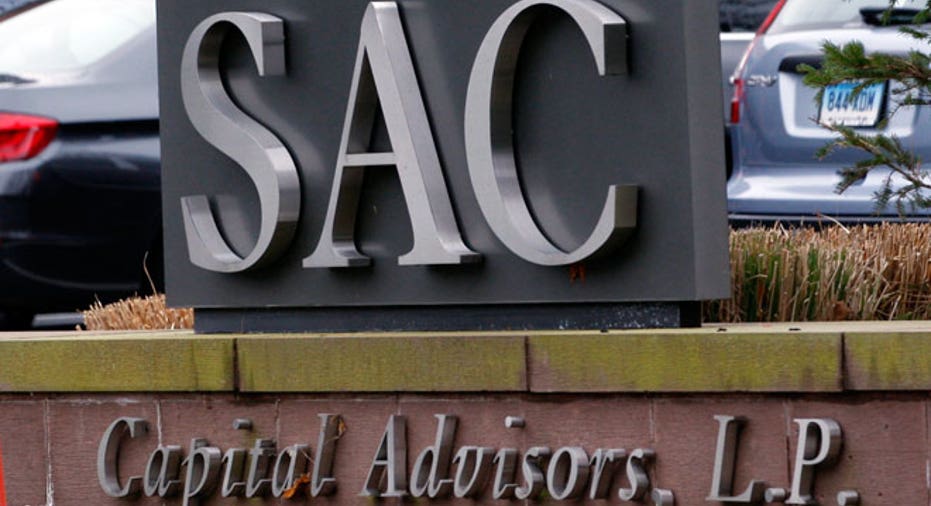 After years of scrutiny into his $15 billion hedge fund, the Securities and Exchange Commission charged SAC Capital founder Steven Cohen on Friday with failing to supervise portfolio managers and prevent insider trading.
However, the SEC stopped short of slapping Cohen with actual insider trading charges, indicating the agency didn't believe it had enough evidence despite the long-running investigation.
Still, the charges may lead to civil proceedings and a potential monetary penalty and could derail the career of one of the financial world's most successful investors. The SEC said it is seeking to bar Cohen from overseeing investor funds.
"There clearly isn't a smoking gun here otherwise they would have charged him with insider trading," said Thomas Gorman, partner at the law firm Dorsey Whitney and a former SEC official. "The entire case raises a concern as to whether or not investigators have passed the line of investigating and are simply bringing their case based on their beliefs as opposed to the facts."
According to the SEC, Cohen "ignored red flags" related to suspicious 2008 trading in shares of two drug makers and Dell (NASDAQ:DELL) and failed to supervise two senior employees and prevent them from insider trading under his watch.
Specifically, the agency alleges that the billionaire "received highly suspicious information that should have caused any reasonable hedge fund manager to investigate the basis for trades" made by two portfolio managers who report to him: Mathew Martoma and Michael Steinberg.
"The S.E.C.'s administrative proceeding has no merit," a spokesman for SAC said in a statement to The Wall Street Journal. "Steve Cohen acted appropriately at all times and will fight this charge vigorously."
The hedge fund also said the agency is ignoring its "exceptional supervisory structure, its extensive compliance policies and procedures, and Steve Cohen's strong support for SAC's compliance program."
Gorman said it is somewhat unusual to charge a person or entity with failure to supervise, which is an administrative proceeding, without any accompanying charges.
"This is a substitute for bringing the case that they'd really like to bring," he said.
The SEC alleges that Martoma and Steinberg, who have been hit with insider trading charges the last two years, received material non-public information about public companies in 2008 that they traded on.
Earlier this year CR Intrinsic, an affiliate of SAC Capital, agreed to pay more than $600 million in the largest insider-trading settlement on record in connection with those allegations.
"After learning about red flags indicating potential insider trading by his employees, Steven Cohen allegedly failed to follow up to prevent violations of the law," Andrew Ceresney, co-director of the SEC's Division of Enforcement, said in a statement
The SEC said its investigation is ongoing and administrative proceedings will determine financial penalties and potential financial services industry bar.
The agency alleged that on at least two separate occasions in 2008 Martoma and Steinberg provided Cohen with information indicating their potential access to inside information to support their trading. "Cohen stood by on both occasions instead of ascertaining whether insider trading was taking place," the agency said.
Using drug trial data, Martoma then took a long position in the shares of drug makers Elan (NYSE:ELN) and Wyeth despite protests from analysts inside the hedge fund, the SEC said.
In response to questions from the analysts, Cohen said it was "tough" to know whether Martoma knew something, but that he would follow the portfolio manager's advice because he was "closer to it than you," the agency alleges.
The billionaire later said it seems like Martoma "has a lot of good relationships in this arena," the SEC said. The agency said Cohen also encouraged Martoma to talk further with a doctor familiar with the clinical trials.
At the same time, the SEC order spells out Cohen's supervision of Steinberg while he took part in alleged insider trading of Dell securities in August 2008.
The agency said Cohen failed to take prompt action to determine if Steinberg was engaged in insider trading and instead liquidated his Dell position based on the portfolio manager's recommendation.
According to the SEC, the hedge fund profited or avoided losses of at least $1.7 million after Dell's stock plunged, prompting Cohen to email Steinberg and say: "Nice job on Dell."
Earlier on Friday it was revealed the SEC voted to reject a proposed settlement its enforcement division reached with hedge fund giant Phil Falcone.
Coupled with the Falcone move, the agency's decision to go after Cohen "is likely -- in this post-Madoff world -- to signal a harder stance by the SEC against misbehavior by hedge funds and fund managers," said Charles Whitehead, a professor at Cornell Law School.