SEC: BP Employee Illegally Sold Shares After 2010 Spill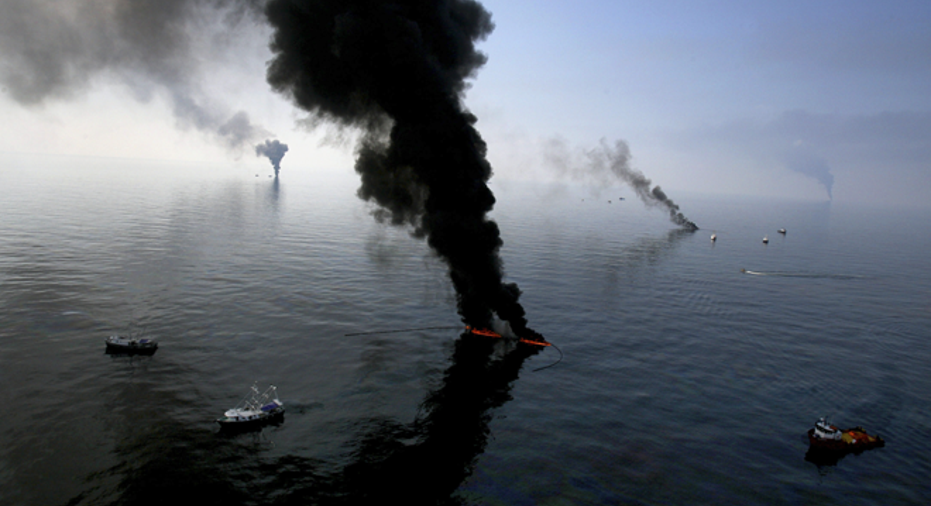 A veteran BP (NYSE: BP) employee who headed the company's cleanup from the 2010 Deepwater Horizon oil spill has been charged with insider trading for allegedly selling shares illegally after learning the extent of the disaster.
The Securities and Exchange Commission said Thursday that Keith A. Seilhan, who coordinated BP's cleanup operations in the wake of the massive spill in the Gulf of Mexico, sold his BP shares just days after receiving non-public information regarding the scope of the accident.
He is accused of selling about $1 million worth of shares his family owned in a move that avoided a 48% loss.
Seilhan was described by the SEC as an experienced crisis manager who was tasked by BP with overseeing the company's oil skimming operations and its efforts to contain expansion of the spill.
The SEC's complaint, filed in federal court in Louisiana, alleges that within days of the April 20, 2010, explosion on an oil rig off the coast of Louisiana, Seilhan received nonpublic information related to oil flow estimates and data on the volume of oil floating on the surface of the Gulf. The explosion caused a rupture in a pipe line out of which oil flowed freely for nearly two months.
The price of BP's stock plunged in the days following the explosion and as public backlash mounted over the ongoing oil spill.
The information that Seilhan obtained, according to the SEC, indicated that the magnitude of the oil spill and consequently BP's potential liability and financial exposure was likely to be bigger than had been publicly disclosed by the company.
"Seilhan sold his family's BP securities after he received confidential information about the severity of the spill that the public didn't know," Daniel M. Hawke, chief of the SEC's Division of Enforcement's Market Abuse Unit, said in a statement.
"Corporate insiders must not misuse the material nonpublic information they receive while responding to unique or disastrous corporate events, even where they stand to suffer losses as a consequence of those events," Hawke added.
Seilhan, of Tomball, Texas, has agreed to return $105,409 of allegedly ill-gotten profits, plus pay $13,300 of prejudgment interest, and pay a civil penalty of $105,409. He neither admitted nor denied the allegations.
The settlement is subject to court approval.
The U.S. government has estimated that nearly 5 billion barrels of oil spilled into the Gulf of Mexico while the pipeline remain broken.
BP did not immediately respond to a request for comment.