SEC Accuses Ex-Goldman Director in Trading Probe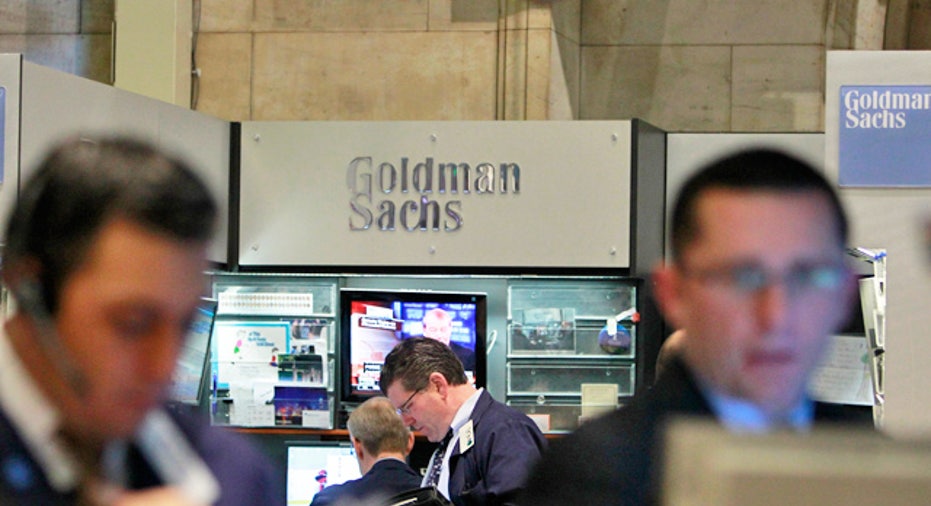 The Securities and Exchange Commission charged former Goldman Sachs (NYSE:GS) director Rajat Gupta with insider trading on Tuesday, alleging he tipped off a Galleon Management hedge fund manager about impending quarterly results and a $5 billion investment from billionaire Warren Buffett.
According to the SEC, Gupta provided Raj Rajaratnam, the hedge fund manager, with confidential information that Galleon then used to trade on before public announcements, generating more than $18 million in illicit profits and loss avoidance. Rajaratnam is the centerpiece of a massive probe that has been called the largest ever investigation into insider trading at hedge funds.
Gupta, who currently serves on the boards of Procter & Gamble (NYSE:PG) and American Airlines parent AMR Corp. (NYSE:AMR), was a Goldman director when the alleged crime took place. Allegations against Gupta first surfaced in April 1010 and he did not stand for reelection at Goldman last year.
"Gupta was honored with the highest trust of leading public companies, and he betrayed that trust by disclosing their most sensitive and valuable secrets," Robert Khuzami, director of the SEC's Division of Enforcement, said in a statement. "Directors who violate the sanctity of board room confidences for private gain will be held to account for their illegal actions."
Goldman Sachs declined to comment on the allegations, but Procter & Gamble said Gupta has resigned from the consumer products giant's board. American Airlines said it has no comment on Gupta and he is still a member of the company's board.
Gary Naftalis, counsel for Gupta, called the allegations "totally baseless."
"Mr. Gupta's 40-year record of ethical conduct, integrity, and commitment to guarding his clients' confidences is beyond reproach. Mr. Gupta has done nothing wrong and is confident that these unfounded allegations will be rejected by any fair and impartial fact finder," Naftalis said in a statement.
Naftalis said Gupta had no "motive to deviate from a lifetime of honesty and integrity," noting the SEC has not alleged Gupta has traded in any of these cases or shared in any profits as part of a quid pro quo. Naftalis said Gupta lost his entire $10 million investment in the GB Voyager Fund managed by Rajaratnam at the time of the trades.
The charges against Gupta come after the SEC previously charged Rajaratnam and others in a widespread insider-trading scheme. Authorities accuse Rajaratnam of making as much as $45 million from confidential information on public companies.
Rajaratnam, who founded Galleon, is set to face trial on March 8 for alleged insider trading. He faces up to 25 years in prison on charges of conspiracy to commit securities fraud by working with others to trade shares of public companies based on inside information.
The SEC said at the time of his alleged crimes, Gupta was a direct or indirect investor in "at least some" of the Galleon hedge funds and had other "potentially lucrative business interests" with Rajaratnam.
According to the SEC, Gupta tipped off Rajaratnam about an upcoming stock sale and a crucial $5 billion investment from Buffett's Berkshire Hathaway into Goldman before the information was announced on September 23, 2008.
The Buffett investment was seen as a seal of approval stamped on Goldman, which had been plunged into turmoil by the financial crisis. It was widely credited with stabilizing the bank's share price.
"Immediately after a special telephonic meeting" when Goldman's board signed off on the Berkshire investment, Gupta called Rajaratnam and tipped him off, leading Rajaratnam to buy more than 175,000 Goldman shares "within a minute," the SEC alleges.
Rajaratnam, who also allegedly told another participant in the scheme about the tip, caused Galleon to liquidate its Goldman holdings the next day after the information became public, netting illicit profits of more than $900,000, the agency said.
The SEC also alleges Gupta "illegally disclosed" information to Rajaratnam inside info about Goldman's positive second-quarter 2008 financial results, which widely beat Wall Street's expectations.
After a flurry of calls, Rajaratnam instructed certain Galleon funds to purchase more than 5,500 out-of-the-money Goldman call options and more than 350,000 Goldman shares, generating illicit profits of more than $13.6 million, the agency said.
The alleged tips worked in both ways as the SEC said Gupta similarly disclosed to Rajaratnam impending negative financial results from Goldman for the fourth quarter of 2008.Gupta allegedly warned Goldman was set to lose $2.00 a share that quarter, a figure that would shock analysts who had expected a profit of $2.50 a share. The tip and subsequent liquidation of positions by Galleon saved the hedge fund more than $3 million of losses, the SEC said.
Meanwhile, the SEC said Gupta illegally gave Rajaratnam inside information about Procter & Gamble's results for the quarter ending December 2008.
After receiving a draft email revealing P&G's organic sales would widely trail estimates, Gupta allegedly called his associate, leading Galleon to short 180,000 P&G stock and make illicit profits of $570,000.