Seattle's Startup Scene Continues to Grow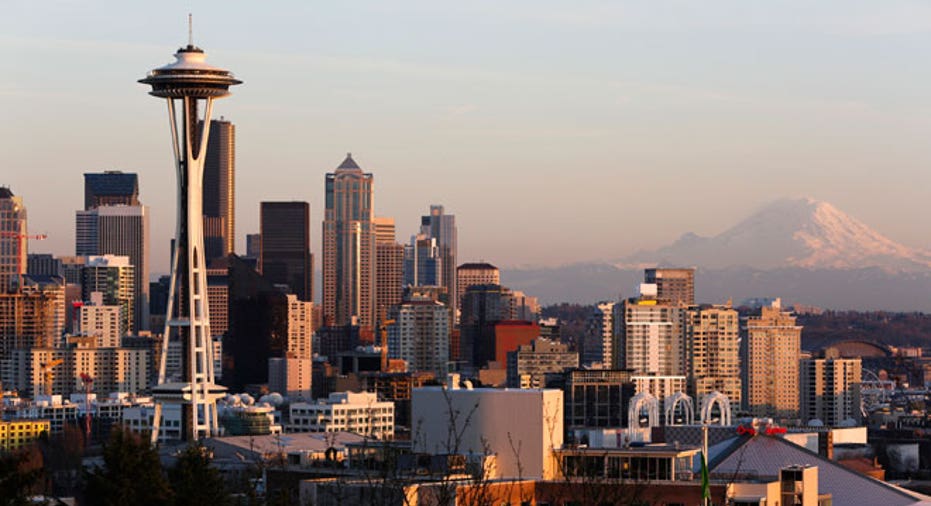 Up the coast from Silicon Valley, another entrepreneurial community is thriving. Seattle has an often overlooked, but ever-present startup ecosystem.
Home of tech giants like Microsoft (NASDAQ:MSFT),  Amazon (NASDAQ:AMZN) and T-Mobile (NYSE:TMUS), Seattle has developed a significant talent pool of engineers. Google (NASDAQ:GOOG), Facebook (NASDAQ:FB) and Twitter (NYSE:TWTR) have a growing presence in the area as well.
"Seattle is really well positioned because we have an incredible abundance of technical talent," says Greg Gottesman, managing director at Madrona Venture Group. "We are the e-commerce capital of the United States," he says because of the "great talent here from Amazon."
In general, commerce has excelled in Seattle. Employees from locally headquartered retail giants like Starbucks (NASDAQ:SBUX), Costco (NASDAQ:COST), and Nordstrom (NYSE:JWN) have spawned consumer-related startups in the city. Sites like Expedia (NASDAQ:EXPE) and Blue Nile (NASDAQ:NILE) have also brought about a new generation of entrepreneurs.
Venture firm Maveron, co-founded by Dan Levitan and Starbucks CEO Howard Schultz, sees opportunity in consumer startups in the region. The firm saw both its Zulily (NASDAQ:ZU) e-commerce and Trupanion (NYSE:TRUP) pet insurance investments go public in the last year.
Seattle is a "fantastic place where for years, people have seen dreams come true," says Levitan. There's been a pattern "of things that started in garages and became world-leading companies in our lifetime."
Maveron also invests in Julep, a local startup that develops nail polishes, lip treatments and other beauty products. CEO Jane Park, who held a corporate role at Starbucks before founding the company, says that "it's great to have the mentors in our region that we have," adding that "there's a long history of entrepreneurism here."
Real estate startups have also seen success in the region. Zillow (NASDAQ:Z) went public in 2011 and recently announced a $3.5 billion deal to acquire rival Trulia (NYSE:TRLA). Up-and-comer real estate site Redfin, also calls Seattle home.
Drawing on experience from Microsoft and Amazon, cloud startups are also on the rise in Seattle. "We not only have clouds in the sky we have also have cloud computing," quips Gottesman.
The city also has a burgeoning biotechnology community, with three Seattle-based health-care IPOs so far this year. PitchBook data shows that $382 million in venture capital has been invested in the region's sector this year, more than any other category.
As far as fundraising goes, CB Insights data shows that in the past five years, $4.1 billion in capital has been invested in 1642 deals in the Pacific Northwest Region, with the total growing each year.
It used to be that "all the startups gained a little bit of traction and moved to San Francisco," says Marc Nager, CEO of UP Global, an organization which encourages entrepreneurship. "We as a community have rallied and made sure they got the resources they need."