Sears Shares Soar 9% as 1Q Sales Stabilize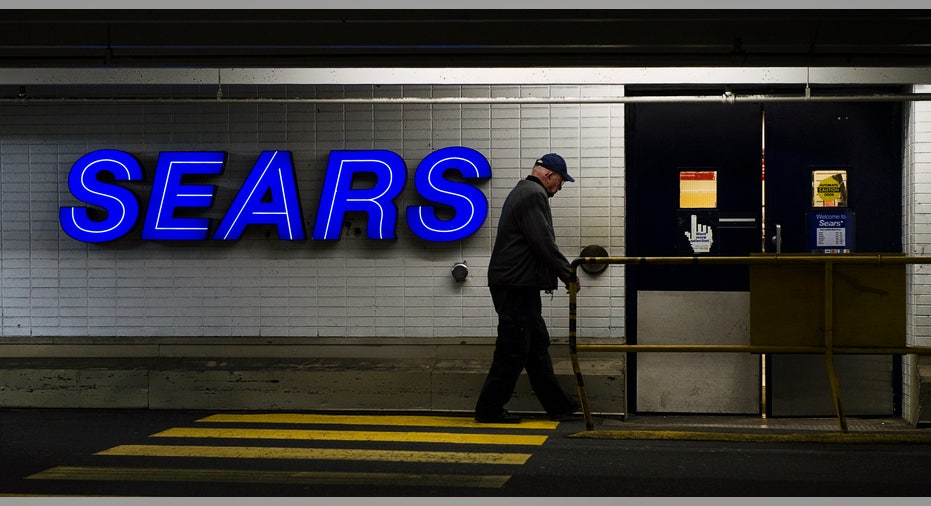 Embattled retailer Sears Holdings (NASDAQ:SHLD) said on Tuesday it anticipates posting a first-quarter operating profit later this month as the sale of underperforming stores generated cash and declines in same-store sales moderated.
Wall Street sent shares of Sears, which is the parent of both its namesake stores and Kmart, surging about 9% on the numbers.
Eddie Lampert's Sears said it expects to disclose first-quarter profit from continuing operations of $155 million, or $1.46 a share, to $195 million, or $1.84 a share. That would mark a dramatic improvement from a year earlier when it lost $165 million, or $1.53 a share, from continuing operations.
Analysts had been projecting a loss of $1.69 a share for the first quarter, but it's not clear if those figures are comparable.
Hoffman Estates, Ill.-based Sears said the new guidance includes about $235 million of gains related to the sale of certain stores in the U.S. and Canada that generated $440 million in cash proceeds.
The company also projected adjusted Ebitda, or earnings before interest, taxes, depreciation and amortization, of $135 million to $195 million, compared with $58 million the year before.
Overall same-store sales are seen slipping 1.3% in the first quarter, compared with 3.6% the year earlier and 3.4% in the fourth quarter. Boosted by double-digit jumps in apparel and footwear sales, Sears domestic sales are expected to fall just 1%.
Kmart same-store sales are forecasted to have slid 1.6% as increases in apparel and footwear were offset by sinking consumer electronics sales.
The cautiously optimistic news from Sears sent its shares leaping 9.58% to $59.20 Tuesday morning, putting them on track to build on their stellar 2012 surge of 70%. Despite the gains so far this year, Sears is off 36% over the past 12 months.
Last year Sears suffered a $3.1 billion loss, leading management to reveal plans to raise $750 million by selling and spinning off a slew of stores.
Lampert, the chairman of Sears, acquired the retailer in 2005 but has struggled to turn around its recent string of losses.