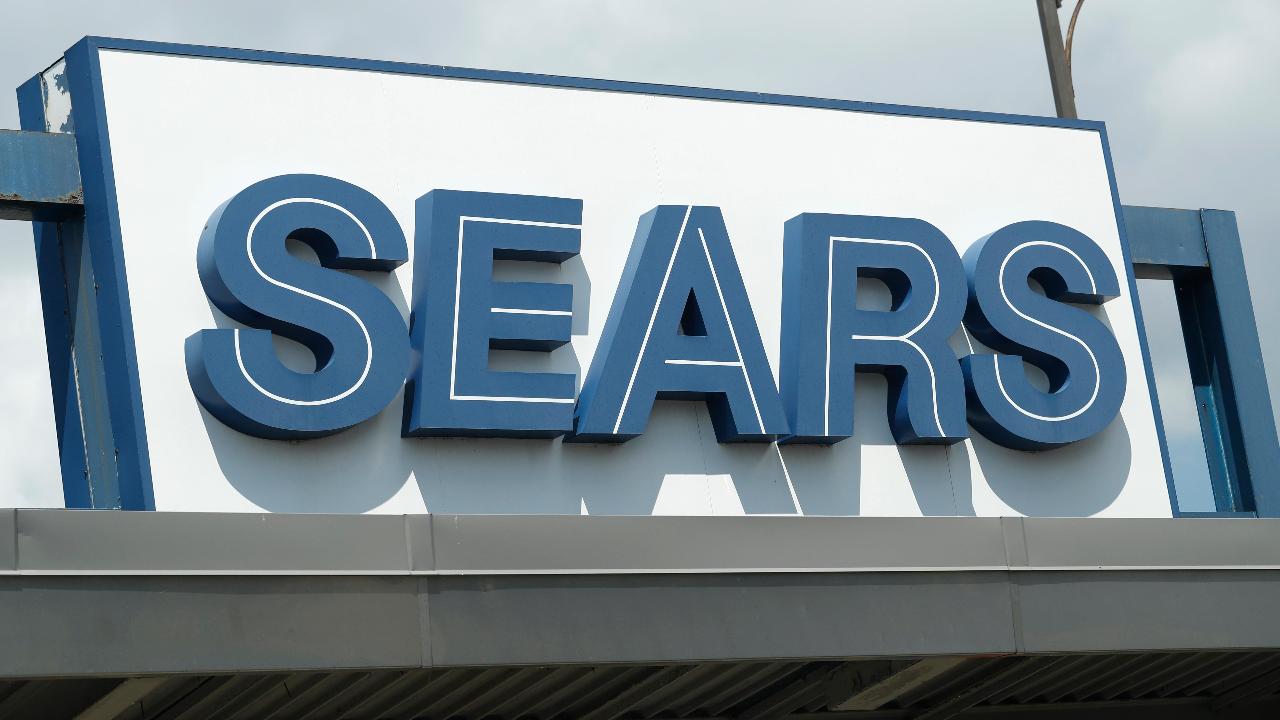 More bad news for Sears.
Days after the share price for the struggling retailer fell below $1 – an all-time low for the department chain – news of more layoffs and store closings emerged Wednesday.
According to a Business Insider report, Sears is quietly closing another round of stores ahead of the holidays, with some set to begin two days before Christmas.
The latest round reportedly involves at least six Sears stores and five Kmart stores. Most of the closings are expected to happen between November and December, which are the country's prime shopping months.
The news, however, does not come as a surprise as the retailer has been cutting its store count for years due to crippling sales declines amid tough competition and a consumer shift to online shopping. Since 2013, it has cut its store count from 1,980 to around 866 today, which includes 506 Sears locations and 360 Kmart stores, according to a public filing.
The latest round is set to impact locations in New York and Virginia.
The company has also continued to struggle to stay afloat after being under pressure from mounting debt-repayment deadlines. On Oct. 15, it must make a $134 million debt payment, which may have prompted its latest set of closings.
In addition to cutting brick-and-mortar locations, it has been selling off its assets to make money. In 2017, it sold its iconic Craftsman brand for $900 million to Stanley Black & Decker.
Despite the battles, Sears CEO Eddie Lampert and his hedge fund, ESL Investments, recently submitted a proposal to sell off more assets in a last-ditch effort to avoid bankruptcy.
In the proposal, Lampert said he wanted creditors to restructure about $1.1 billion of debt coming due in the next two years and asked Sears' board to sell $1.5 billion worth of real estate and divest $1.75 billion of assets.
Former Sears spokesman Ty Pennington told FOX Business in February that it's "tough" to watch an iconic brand like Sears wane away.
A Sears spokesman did not immediately respond to FOX Business' request for comment on the new closings.
Here's the new list of closings expected in November and December, according to company filings cited by Business Insider:
Sears
Golf Mill Shopping Center, 400 Golf Mill Ctr, Niles, Illinois
Eastern Hills Mall, 4545 Transit Rd, Williamsville, New York
The Mall at Fairfield Commons, 2727 Fairfield Commons, Beavercreek, Ohio
San Jacinto Mall, 1000 San Jacinto Mall, Baytown, Texas
Broadway Square, 4701 S Broadway Ave, Tyler, Texas
Grand Central Mall, 500 Grand Central Ave, Vienna, West Virginia
Kmart
1500 Fitzgerald Dr, Pinole, California
6865 Hollister Ave, Goleta, California
635 Dutchess Turnpike, Poughkeepsie, New York
6626 Metropolitan Avenue, Middle Village, New York
4251 John Marr Drive, Annandale, Virginia