Sears Gets Downgraded, Names Store Closings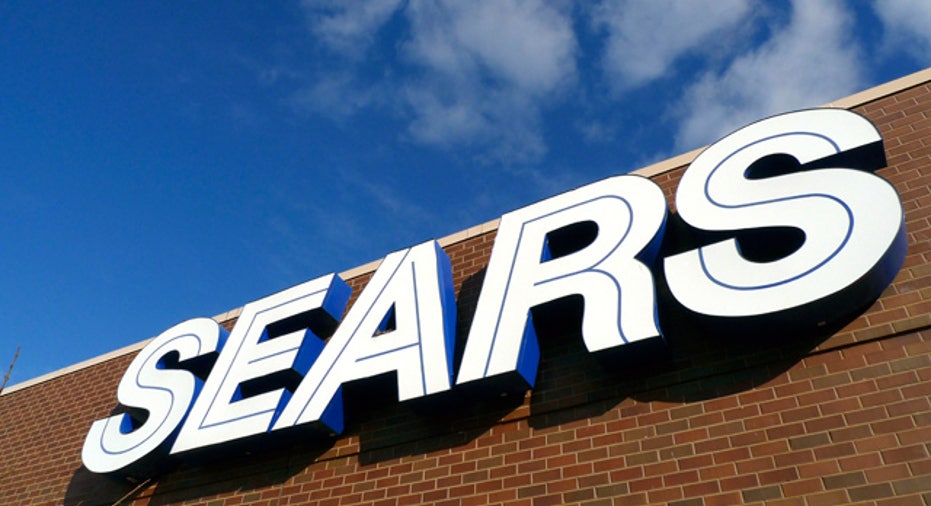 Sears Holdings Corp (NASDAQ:SHLD) on Thursday identified 79 of the 100 to 120 Sears and Kmart stores it said earlier this week it would close, with the list split almost evenly between the two chains.
The struggling retailer on Tuesday reported weak holiday sales and forecast earnings for the current quarter would fall by more than half compared to the year earlier results. It also said it tapped its credit line.
Fitch Ratings on Thursday afternoon downgraded Sears to 'CCC' from 'B', citing a "continued deterioration" in earnings before interest, tax, depreciation and amortization (EBITDA), which it said could turn negative next year.
Fitch said in a note it expects Sears' liquidity to be "inadequate" in 2012. If the retailer can't tap the markets or other sources, and if EBITDA stays where it is or falls, "there is a heightened risk of restructuring over the next 24 months."
The cost of insuring Sears' debt with credit default swaps rose as investors saw more default risk. As of Thursday, it cost $3.23 million paid upfront to insure $10 million of Sears Roebuck Acceptance Corp debt, plus $500,000 annual payments, according to data provider CMA.
That is up from an upfront cost of $2.93 million on $10 million of debt, plus $500,000 annually on Wednesday.
Standard & Poor's on Wednesday placed Sears' credit rating on review for a possible downgrade, saying the closings would not do much to improve its performance.
Sears, which is based in Hoffman Estates, Illinois, will close 41 Sears stores and 38 Kmart stores. It did not say by when, or how many employees will be affected.
For a list of the affected locations, see www.searsmedia.com/tools/122711--close.pdf
The list does not include any stores in Illinois, where Governor Pat Quinn two weeks ago signed into law tax breaks aimed at keeping Sears and other Illinois-based companies from leaving the state.
Sears Holdings' sales have declined every year since the 2005 merger that combined the two chains.
The closings announced on Tuesday follow 49 closings announced earlier this fiscal year. At the start of the year, the company operated 1,278 Kmart discount stores and 842 big box Sears stores.