Scoutmob Joins Foursquare and Look Books from Google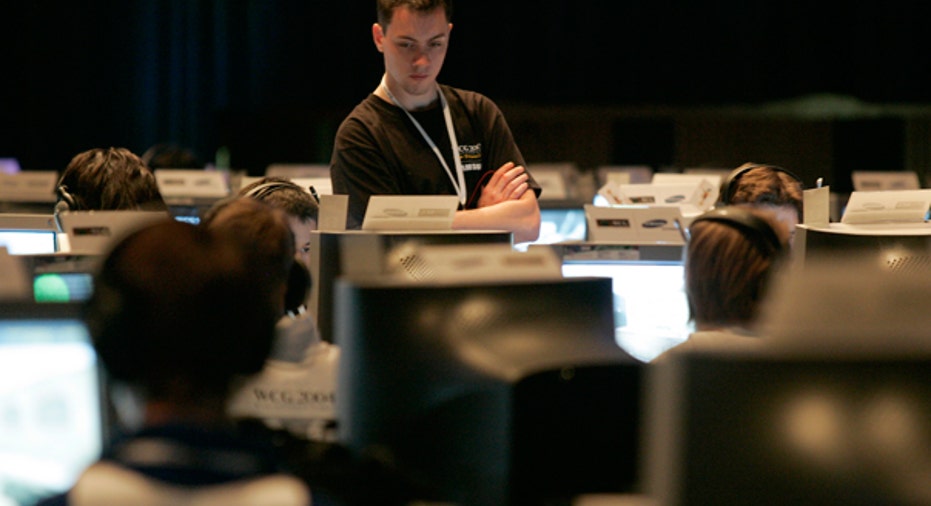 Welcome to OnSale at FOXBusiness, where we look at cool deals and insane bargains.
A new deal provider has joined the ranks at Foursquare and holiday shoppers in Manhattan will never face a drained cell phone battery again. Google has some extra help for those who seek catalogs for all their holiday shopping, and celebrate the season with a discounted dinner at a great restaurant. And these new gloves are perfect for chilly weather...and touchscreen gadgets.
GoCharge Now at NYC Bars
GoCharge, the maker of mobile phone charging kiosks available in major airports and other high-traffic public places, now has a solution for holiday shoppers in New York City. Those who spend their days finding the perfect present and their evenings enjoying a post-shopping happy hour -- with little time to spare to charge their cell phones – will be happy to know that 50 bars in the New York area now have a goCharge station.
Working with Patrón Spirits and the NYC Bar Network, goCharge lets customers power up in just 10 minutes while they place their order for a round of drinks. There's also an iPhone app that helps you find the nearest free charging station.
Foursquare Serves Up Scoutmob
Location-based social networking website Foursquare just added another deal provider to its platform. Scoutmob, which joins the likes of Groupon and Living Social provides third-party deals in 13 different cities.
The best part about Scoutmob is that no advanced purchase is required. All a Scoutmob user has to do is present the offer at the participating merchant and enjoy savings of 50% to 100% off regular prices.
Google's Cataloging for Tablets
Those who love waiting for their favorite holiday catalogs in the mail, no longer have to wait for the mail delivery person, rhey can organize them all with Google Catalogs. The app brings electronic versions of favorite holiday retailers' look books to iPad and now to Android-powered tablets, so all you have to do is point at what you want instead of dog-earing glossy pages, leaving them for loved-ones to find (and hopefully take the hint). It covers 125 different brands from more than 400 digital catalogs.
The free app is available for iPad and for Android tablets.
Dining Out for Cheap
OnSale told you about the debut of online reservation service Savored (formerly known as Village Vines), which offers deep discounts at popular eateries. Since its debut, the service has expanded to more cities, and if you're looking to book a special holiday reservation for dinner with friends, you'll want to sign up.
Savored offers members 30% off their entire bill at participating restaurants. Members pay just $10 per table, per reservation, and get the 30% discount applied to each bill every time. And, if your savings don't exceed the $10 booking fee, you'll get your $10 back.
Gadget-Friendly Gloves
Turn up the holiday music streaming through your earbuds without exposing your hands to the elements with the BDG Magic Texting Glove and the UO touchscreen glove. These cozy, and inexpensive, gloves from Urban Outfitters (NASDAQ:URBN) allow for easy control of a touchscreen or trackpad. For women and men, they're a perfect stocking stuffer and cost just $14 per pair. And here's some incentive to stock up – Urban Outfitters is offering free returns and free shipping on orders over $50.
Know of a killer deal or insane bargain? E-mail the goods to OnSale@FOXBusiness.com and share the wealth.