Scottish French Fries Sizzling in L.A.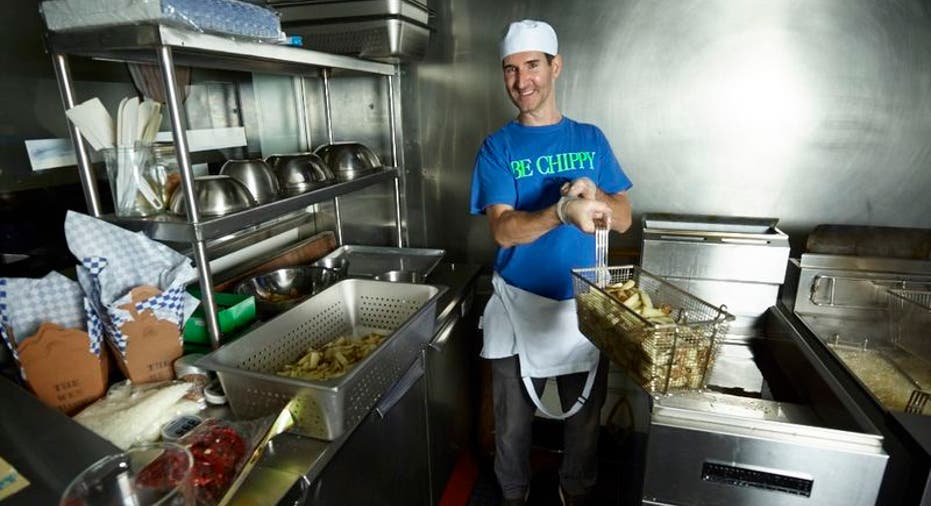 Small Business Spotlight: Wee Chippy, @WeeChippyVenice
Who: Joe Gorrie
What: A fries-only restaurant with Scottish roots
When: February 2013
Where: Venice Beach, California
How: Wee Chippy founder Joe Gorrie says his Scottish background helped inspire his Venice Beach restaurant.
"I'm obviously from Scotland, as you can tell, and basically we eat potatoes at every single meal," says Gorrie. "So people would come over, and say, 'Make me your chips!' That was my specialty," he explains. (Chips are Scottish for fries.)
Gorrie says he initially thought of selling chips with a wide variety of dipping sauces, but was inspired by a salt-only boutique that opened up in New York City, where he was living at the time. "I tried infusing the fries with different salt flavors," says Gorrie, and the effort paid off.
"None of it was calculated – it was all by trial and error," he says. Wee Chippy now serves 12 different flavors of fries. And while the restaurant has only been open for six months, Gorrie says it's already profitable.
Biggest challenge: "To be totally honest with you, the biggest challenge was my lack of experience in business," says Gorrie. "I'd never run my own business, and there were little things I didn't know … and so many little expenses. Even opening a business account is really complicated!"
One moment in time: "We got two five-star reviews yesterday [on Yelp.] The product is just amazingly good! I don't know someone who doesn't like fries, and they're so perfectly made -- crispy on the outside and soft on the inside. People eat them all the time. We have so many regular customers!" says Gorrie.
Best business advice: "Keep on going! It's what I say to myself: Just keep on going, every day," says Gorrie.