Schwarzenegger Fathered Child With Household Staffer: Report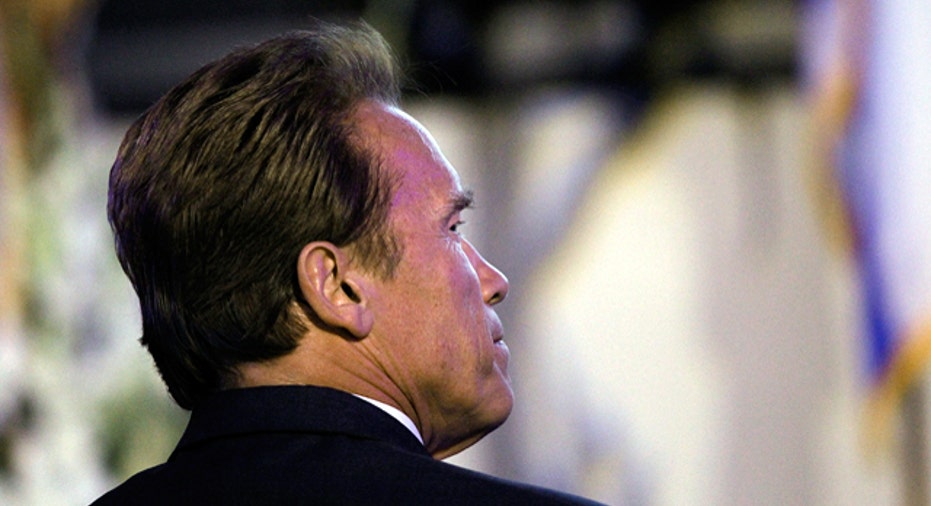 Former California Governor Arnold Schwarzenegger has acknowledged that he fathered a child more than ten years ago with a member of his household staff, the Los Angeles Times reported on Tuesday.
In a statement made in response to questions from the newspaper, Schwarzenegger said: "After leaving the governor's office I told my wife about this event, which occurred over a decade ago.""I understand and deserve the feelings of anger and disappointment among my friends and family. There are no excuses and I take full responsibility for the hurt I have caused. I have apologized to Maria, my children and my family. I am truly sorry."
A spokesman for Schwarzenegger did not immediately respond to a request for comment.Schwarzenegger, 63, and his wife, Maria Shriver, last week announced they had separated earlier this year. They have been married 25 years and have four children.
The woman involved with Schwarzenegger was not named by the newspaper. However, when contacted by the Los Angeles Times on Monday before the ex-governor issued his statement, she said she had retired in January after 20 years of working with the family. She told the newspaper her then-husband was the child's father.
Later Monday, the woman had no comment when the newspaper informed her of Schwarzenegger's statement.
Shriver, 55, an author and former journalist for NBC, is active with a number of volunteer organizations.
Her mother was the sister of assassinated U.S. President John F. Kennedy and her father, Sargent Shriver, was the Democratic candidate for vice president in 1972. Sargent Shriver died in January at the age of 95.
Though a lifelong Democrat, Shriver campaigned for her Republican husband when he sought to recall and replace then-Governor Gray Davis, a Democrat, in 2003.
She took to the stump to help Schwarzenegger win re-election in 2006.
Since leaving office after two terms as governor, Schwarzenegger has maintained a public life and is planning to star in another version of the "Terminator" movie franchise that made him famous, one industry source has said.