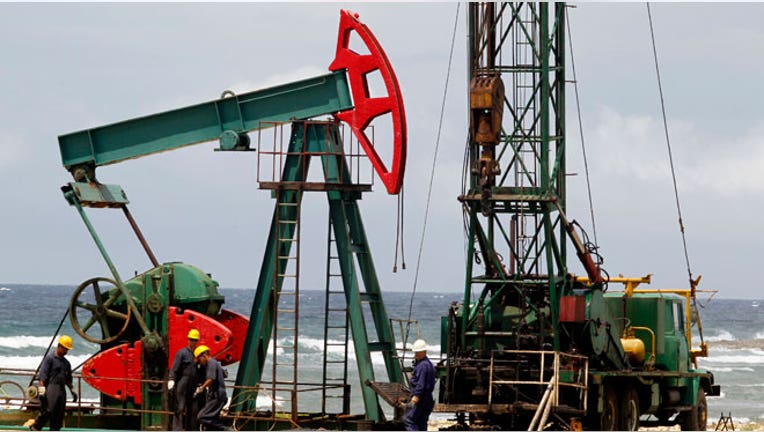 Schlumberger Ltd, the world's largest oilfield services company, reported a profit that beat analysts' estimates for the tenth straight quarter, but revenue fell short of expectations due to reduced drilling and pricing pressure in Latin America.
Schlumberger's revenue from Latin America fell "mainly due to significantly lower activity and pricing in Brazil, coupled with reduced rig count in Mexico due to budgetary spend," the company said in a statement on Thursday.
Revenue from the region declined 8 percent to $1.76 billion, the lowest in eight quarters. Latin America accounted for nearly 16 percent of Schlumberger's total sales in the first quarter ended March 31.
The company gets almost 70 percent of its revenue from outside North America and is less exposed to the region than rivals Halliburton Co and Baker Hughes Inc.
Baker Hughes, the world's third-largest oilfield services company, also posted a 10 percent drop in quarterly revenue from Latin America, but its profit widely beat estimates as North America margins improved.
In the past couple of quarters, colder-than-usual weather in North America and Russia has disrupted drilling, hurting oil and gas companies.
However, the cold weather has pushed up natural gas prices and depleted stockpiles to their lowest level since 2003, after years of a glut that forced many drillers to idle rigs.
Schlumberger Chief Executive Paal Kibsgaard said the fundamentals of the global economic recovery were intact despite the harsh winter, slowing growth in China, and problems in Ukraine.
"These factors, however, are likely temporary in nature and the oil markets continue to be tighter than once anticipated ... natural gas trends were boosted by winter temperatures, but supply and demand is expected to normalize over the coming months," he said in a statement.
Schlumberger's revenue from North America rose 12 percent in the quarter even as pretax operating margin dipped 53 basis points mainly due to weak pricing for its pressure pumping services used in onshore drilling, and drilling delays in the Gulf of Mexico.
Revenue from the Middle East and Asia rose 19 percent.
The company's total revenue rose about 6 percent to $11.24 billion, but missed the average analyst estimate of $11.49 billion, according to Thomson Reuters I/B/E/S.
SPENDING CUTS
Oilfield services companies are expected to feel the heat as large oil companies, after a decade of double-digit growth, cut spending amid stagnating oil prices and higher project costs.
Schlumberger, which cut its 2014 capital spending budget by about 3 percent to $3.8 billion, said it expected spending on well-related activity to rise by more than 6 percent this year.
"Spend growth rates will be relatively evenly split between the international and North American markets, driven by the independent and national oil companies," Kibsgaard said.
Schlumberger said last month that it was taking market share from rivals and that its cost-cutting efforts would boost earnings.
The company's net income from continuing operations rose 32.5 percent to $1.59 billion, or $1.21 per share, in the first quarter. Analysts had expected a profit of $1.20 per share.
Schlumberger's shares, which closed at $100.94 on Wednesday on the New York Stock Exchange, were unchanged in premarket trading on Thursday.
The stock, trading at a high of more than five years, has risen about 12 percent in the past month, outperforming shares of Halliburton and Baker Hughes.
Baker Hughes shares were up 4.2 percent at $69.12 before the bell.