Scandals Obscure Patriots True Competitive Advantage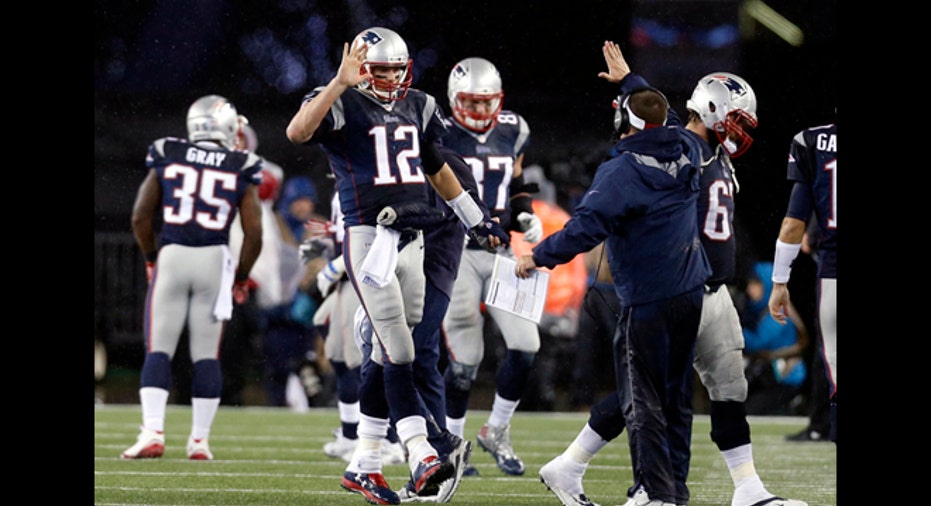 The media is abuzz about Deflate-gate, the alleged under-inflating of footballs by the New England Patriots football team in their win over the Indianapolis Colts to take the AFC champion title and advance to this year's Super Bowl. Given the 2007 Spy-gate episode where a Patriots employee was caught taping opposing coaches' hand signals, one may think the Patriots competitive edge comes from cheating.  That would be a missing the mark.
The Patriots have achieved the highest winning percentage in American professional sports under head coach Bill Belichick and quarterback Tom Brady.  How have they accomplished this without a roster of big name stars? The answer can be found in the Patriots' connection and working together as a team.
Connection is a bond based on shared identity, empathy and understanding that moves self-centered individuals towards group-centered membership.  In contrast to a connection culture are a culture of control and a culture of indifference, both of which make people with less power, control, influence and status feel unsupported, left out or lonely. They become disengaged – enduring the poor environment and sticking with their jobs more for financial reasons than because they are engaged in the work and proud to be part of the organization.
From my viewpoint, connection helps explain why the Patriots have been so successful. The beliefs and behaviors of Belichick and Brady set the tone for the rest of the team and create the Patriots' connection culture. It starts with the identity and vision Belichick imparts to his team. He aspires to achieve perfection through team effort. This is similar to the identity and vision that the legendary coach John Wooden had for his UCLA Bruins Men's Basketball team that won 10 national championships. Belichick has his players thinking about how to improve themselves and their teammates in order to make the Patriots the best they can possibly become. He doesn't rely on emotionalism or stirring up hate against the opposing team. Instead, he focuses on statistics such as fumbles, interceptions, sacks, pass completion percentages, and other forms of objective, unambiguous performance measurement. Continuous improvement to reach perfection is the relentless goal and this unites them.
To increase connection among the players, Belichick doesn't single out players for punishment. He makes the whole team do more work when a single player commits an error, which encourages players to help one another.
Belichick emphasizes one intangible factor: his players' selflessness for the sake of the team. He shows no reluctance to bench egotistical players who act in a selfish manner. Belichick has also been willing to trade a talented player whose salary demands work against team unity.
Tom Brady epitomizes the kind of team player that Belichick admires. Players around the league admire Brady for his humility and commitment to his teammates. Many of Brady's attributes increase connection in the Patriots' culture. In early 2005, Brady stunned sportswriters by accepting a six-year, $60 million contract that was $38 million below the contract of Indianapolis Colts star quarterback Peyton Manning. Brady explained that he wanted the team to have the money available for other players. Sports Illustrated senior writer Peter King wrote that in covering football for sixteen years he had never seen anything like that, and "if you think that plays well in the locker room, you're right." Sports Illustrated named Brady its 2005 Sportsman of the Year and noted that Brady's "greatest achievement grows out of a generosity of spirit." When MasterCard wanted Brady to pitch its product in a major television advertisement, Brady insisted that his offensive linemen join him in the ad or he would have to pass.
Belichick increases team connection by giving his assistant coaches considerable autonomy in making decisions, and by communicating with players in the weekly team captains' meeting. This marks a considerable change from Belichick's time as head coach of the Cleveland Browns when he was criticized for micromanaging and failing to communicate.
At the time of this writing, Deflate-gate is still an open investigation and the Patriots battle with the Seattle Seahawks in Super Bowl XLIX is in a matter of days. From the perspective of team connection, cheating would harm the Patriots more than it would help them. If the players knew their leaders cheated, they would lose respect for them, which would diminish the sense of connection that is at the heart of the Patriots' competitive advantage.
The bottom line is that the Patriots' connection culture unites them into a band of brothers who strive towards achieving Belichick's vision of perfection and keeps them playing at the top of their game year in and year out.  Will the Patriots win their fourth Super Bowl since Bill Belichick became head coach in 2000 or will the defending Super Bowl champion Seahawks repeat? We'll find out soon.