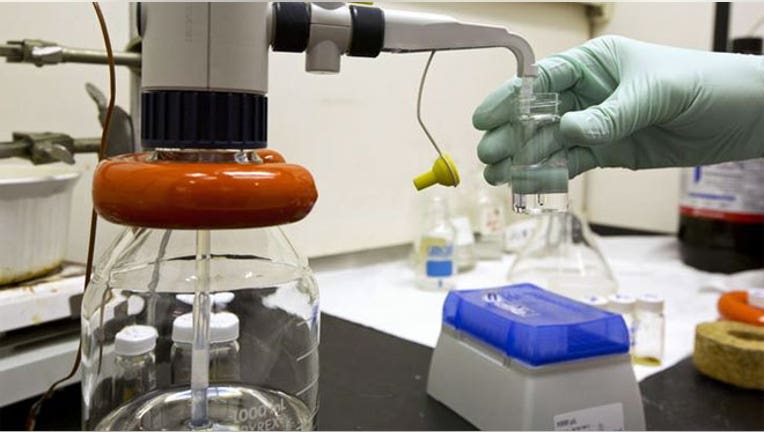 The Small Business Administration is recognizing the innovative work of 25 high-tech small businesses.
On Tuesday, the SBA announced winners of the honorable Tibbetts award and inducted two small businesses in the Small Business Innovation Research (SBIR) Hall of Fame. All of the winners of the Tibbetts award also participated in the SBIR and Small Business Technology Transfer (STTR) programs, which are intended to encourage small businesses to pursue technological innovation and to commercialize their research.
According to the SBA, the Tibbetts award winners are chosen for the economic impact of their innovative work. They are also evaluated based on their ability to meet federal research and development needs and increase the commercialization of federal research. "It is the innovative entrepreneurs and high growth small businesses like our award recipients and Hall of Fame inductees who help power our economy and move it forward  by creating new jobs and making our industries globally competitive," said Maria Contreras-Sweet, SBA Administrator. "Their accomplishments remind us all of how integral the success of high growth small businesses are to making our country more globally competitive."
The 25 Tibbetts Award winners are: • Actuated Medical, Inc. -- Bellefonte, PA • Adventium Enterprises, LLC dba Adventium Labs – Minneapolis, MN • ChemImage Sensor Systems (CISS) – Pittsburgh, PA • Corvid Technologies – Mooresville, NC • Eldertide LLC – Dresden, ME • Exquadrum, Inc. – Adelanto, CA • Geocent, LLC – New Orleans, LA • HemoShear, LLC – Charlottesville, VA • Inrad Optics – Northvale, NJ • IRIS Media, Inc., dba IRIS Educational Media – Eugene, OR • Mainstream Engineering – Rockledge, FL • NanoMech, Inc. – Springdale, AR • Novan, Inc. – Durham, NC • Pacific Biosciences of California, Inc. (dba as Pacific Biosciences) – Menlo Park, CA • Pacific Engineering, Inc. –  Roca, NE • Parion Sciences – Durham, NC • QorTek, Inc. – Williamsport, PA • Realtime Technologies, Inc. – Royal Oak, MI • Robotic Research, LLC – Gaithersburg, MD • Sentient Corporation – Buffalo, NY • STAR Cryoelectronics, LLC— Santa Fe, NM • Structural Composites, Inc. – W Melbourne, FL • Tactus Technologies –Akron, NY.
The Hall of Fame winners are Intuitive Surgical, Inc., based in Sunnyvale, CA, and Ultra-Scan Corporation, from Buffalo, NY. Intuitive Surgical created the da Vinci surgical robot, which helps surgeons make smaller and more precise movements during operations.
Ultra-Scan Corporation calls itself an "identity management solutions provider." Its work is in the field of high-accuracy fingerprint ID technology.