Save: Redecorate With What You Already Own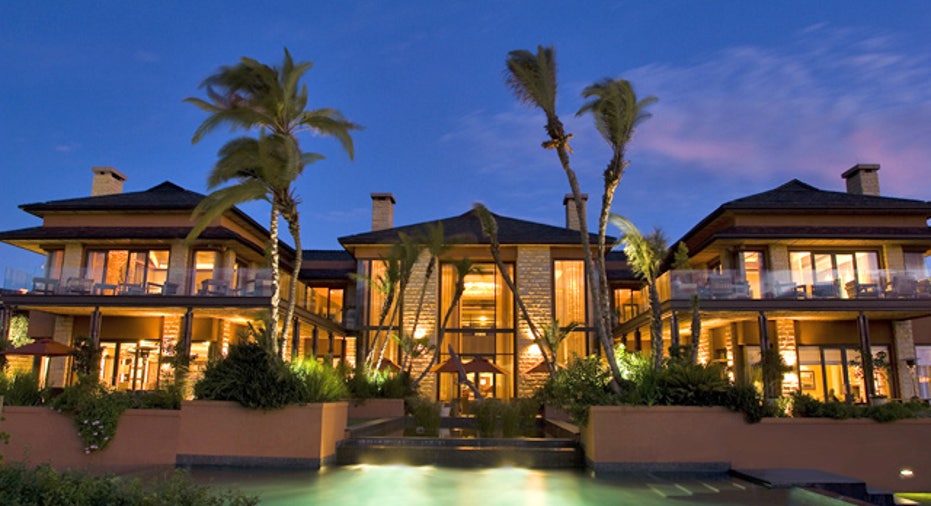 Ready to give your house a whole new look, but can't spare a lot of cash? You might already have most of what you need -- even if you don't realize it.
"Where 10 years ago someone was opening up an Architectural Digest and saying, 'This is what I want my room to look like,' now it's along the line of, 'This is what I have -- now what are we going to do?'" says Kerrie Kelly, author of "Home Decor" and owner of the Kerrie Kelly Design Lab in Northern California.
Designer Christopher Lowell, and author of "Christopher Lowell's Seven Layers of Organization," takes on that very challenge this season in his weekly Web series, "Ask Christopher," by redecorating a showcase home using the furnishings that are already inside.
"It's by adding to what you already have in a clever way," says Lowell. "You can save yourself thousands of dollars on new stuff."
Here to see eight ways you can give your house a new look using items you already have.
Light, Bright and Inviting
"Start with cleaning," says designer Maxwell Gillingham-Ryan, author of the "Apartment Therapy's Big Book of Small, Cool Spaces" and contributor to HGTV's "Small Space, Big Style." "It's a super-powerful thing that will re-energize your space."
Most people overlook windows and curtains. The latter "get so dirty, and you don't notice it until you take them down," he says.
Next, clear the useless junk. "On a simple level, it's about cleaning and removing clutter," says Gillingham-Ryan. One rule that will help when you're clearing shelves: "Leave at least 10% of your shelf empty," he says.
Lastly, look at the traffic flow in your room. Upbeat, welcoming spaces have a great flow -- for people, energy or just to make vacuuming easier. Eliminate the bottlenecks and you'll get more from your rooms.
Imagine you open your front door and water flows into your home, Gillingham-Ryan says. "Where would it keep flowing and where would it get stuck? & Find a way so that everything flows and there's a sense of openness."
The cost of these three steps together: your time and the price of cleaning supplies.
New Paint, New Look
The quickest, cheapest way to redecorate a room is by using a little paint, Lowell says.
Keep the cost and labor down by painting just one wall or a painted backsplash, says Gillingham-Ryan. While a gallon of paint can cost about $24, you can get a quart -- enough for a small wall or backsplash -- for $12 to $15.
Gillingham-Ryan once did a backsplash in his kitchen with a tester pot. The total cost was about $6, he recalls.
For color, first look to the room's palette. Does it have cool tones (shades that have a bluish cast) or warm tones (which have a yellowish cast)? Keep your new shade in the same family.
For kitchens, which are often warm, Gillingham-Ryan recommends yellows, oranges and reds. "Mustard yellow is particularly hot right now."
For accent walls, "blue is a big color right now, as is gray," he says. "Blue goes well with cooler colors, and gray can be very warm."
Don't get Hung Up on Names
"Just because it's the dining room hutch doesn't mean it needs to sit in the dining room," Kelly says. "It can be filled with books and sit in your office."
She did just that on one recent decorating job. Kelly used the bottom half of the hutch, with wooden doors, to camouflage some less-sightly office essentials, like printer paper. The top, with glass doors, showed off books and other beautiful objects.
In another recent transformation, Kelly painted industrial-style lockers that had been in a garage with a bright color and moved them into a child's room for toys and storage.
When you give yourself permission to look at what the pieces can do, rather than what they're called, "that's where the fun really starts," she says.
Many times you need only to move furniture and give it a new job. Add paint and the cost can be anywhere from $10 to $25. And new hardware -- which can transform the look of furniture from bedroom or bathroom to kitchen or living room or back again -- can be less than $5 per piece at big-box stores or yard sales, she says.
Mirror, Mirror on the Wall
"I tell people who are trying to sell their homes: Get rid of artwork you don't care about and replace it with mirrors," Lowell says.
Save the picture frames, which can add interest and architecture to a wall, and use them around mirrors, Lowell says. "Put it in a dark corner opposite a doorway or window to draw light."
Boutique hotels are great at using well-placed mirrors to amplify light and give the illusion of space, he says. The strategy works just as well in your house. "It's a great way to make a small home look big."
And don't be afraid to paint objects, as well as walls.
He recently found a pair of courting mirrors flanking a fireplace in a client's living room. He put them in inexpensive foam frames he had painted stark white. He then positioned the mirrors in the guest room, against a dark blue wall. "It looked like plaster," he says.
The price: the cost of the paint and the time.
By boosting the light level with mirrors and adding wall color, "you can completely reshape your home and give it a new look," Lowell says.
One Cheap Swap: Fabrics
Want to change the look of your house quickly? "Look at the fabrics in your home," Lowell says. If they're dated, "those are easy things to swap out."
The easiest and least-expensive switch to make is with pillows.
To re-cover pillows, you can use fabrics you have (like that wine-stained tablecloth or a ratty old bedspread you still love) or pick up bargain-bin scraps. A tailor or dry cleaner might charge less than you think, if you're not a do-it-yourselfer.
New curtains or drapes can bring a big change. And "it's not a big investment to swap out drapes," Lowell says. Drapery sets can start for as little as $10 at big-box stores.
A lamp that screams "bedroom" or "kid's room" can be recast with a new shade. Opt for straight geometric shapes -- cylinder, square or rectangular with straight sides.
Want to unify a collection of mismatched lamp bases? "By changing the shades to make them identical, the eye will go to the shades and not the base," Lowell says.
New shades cost as little as $10 to $15. New lamp harps start at $5.
Lowell advises focusing on texture-driven fabrics rather than print-driven fabrics.
Don't Hide Your Star Power
"I love the idea of repurposing," Kelly says. And toward that end, she and her team find "we've ended up in people's basements and attics a lot recently."
What they often discover: "Something that can be a centerpiece or a focal point or even an accent in a house," she says.
"Just really looking at your things with new eyes," Kelly says. "And think: How can I repackage this? Sometimes all it takes is a little paint or putting the piece in a different room."
During one recent redesign, Lowell took a collection of hot pink Frisbees and mounted them on a plum-colored wall.
When it comes to collections and things you love, "don't litter them throughout the house like room dandruff," he says. "Gather (the collection) together in one room and make a statement because there's power in math."
Turn a Small Wall Into Storage
Got a small wall or alcove you don't know what to do with? Pine trim and molding from a hardware store will give the room organization and drama without any mitering on your part, Lowell says.
"Put up a pair of standards and the brackets, and just do shelving floor to ceiling," he says. "Paint everything the same color as the walls. It will disappear. It will just float."
Best of all, "it will triple the storage in any room, and the whole thing will cost you under 100 bucks," Lowell says.
To add the illusion of more space, put mirrored tiles between the shelves "to create the illusion that there's another room beyond." And don't worry about tile seams, he says. They'll be "covered by whatever you put on those shelves."
"So you create a tremendous illusion now," Lowell says.
When it Doubt, Throw it Out
"America is purging right now," says Lowell.
Start by "assessing who you are and how you want to live. It's not about a pretty home anymore. It's about a pampering home. And chances are your tastes have changed tremendously since you filled your home with crap."
First, "ransack that house," Lowell recommends. Chances are "you will find yourself laughing hysterically by the end of the day. You'll find you have a bathmat from an apartment you left 10 years ago."
And once you consider how technology has changed your life, "50% of what you have no longer has meaning for you," he says. Paring down what you don't use, need or want is "one of the best ways to get a completely new lease on life with your home.
If it's broken or chipped, get rid of it. "If it's an heirloom that your parents gave you that you hate, wrap it up beautifully and put it in storage."
"You'd be surprised how much stuff you have you've forgotten about, and it's time to pay it forward," he says. "There have been a lot of disasters. People could use your stuff."