Save Big: Shop For A New Home During The Holidays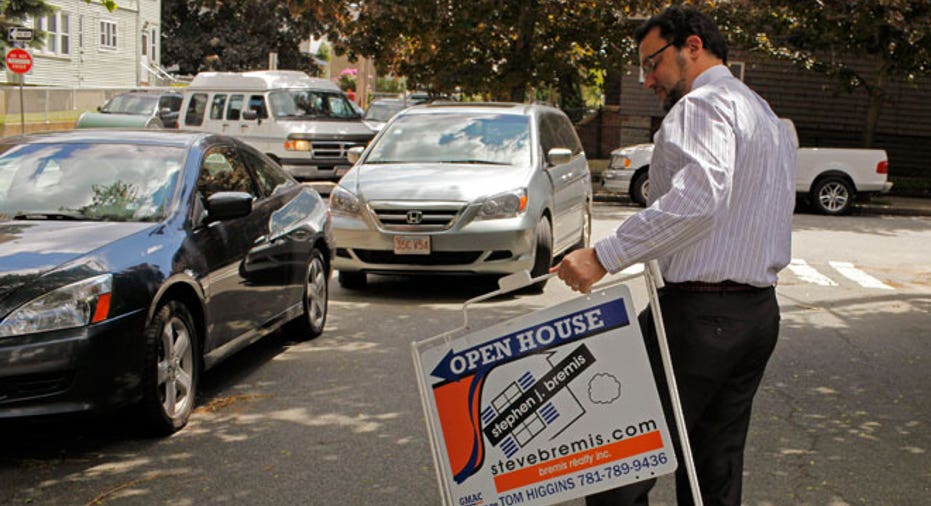 The holiday season may seem like the worst time of year to shop for a new home, but it can actually be ideal, particularly if saving money is what you are after.
"Buying 'off-season' around the holidays can reduce competition, especially if you live in a market with limited inventory," says Charlie Young, chief executive of ERA Real Estate. "It's the classic supply and demand principle: the holiday season is not the peak home buying market, so with fewer people looking to buy, you won't get involved in a bidding war."
Rewind a few months and many frustrated buyers were priced out of the market due to bidding wars and all cash offers from investors. While that started to slow down by the fall, some experts expect the real estate buying frenzy to heat back up come spring time. If that happens many of the buyers who were shut out of the market will continue to be so.
While inventory may not be as high during December, it can be a great time to get a bargain. According to Brendon DeSimmone, Zillow's real estate expert, homes being shown for sale around the holidays tend to be ones that have been hanging on the market. "If they didn't sell in the fall, the seller might be a little more motivated and you might have some more purchasing power," he says. Not to mention anyone who is listing during the holidays is serious and isn't only testing the waters with a lofty price tag.
Jennifer De Vivo, realtor and owner of De Vivo Realty, says smart buyers can even buy homes at "close out" prices if they wade through the stacks of stale listings leftover from the summer and fall to find good opportunities. De Vivo says homes that have been sitting on the market for more than 60 to 90 days are ripe for "creative negotiation." What's more, DiVo says new construction builders are very interested in making deals during the fourth quarter or the end of the year. "Builders like Lennar and KB homes are publicly traded companies who want to show their stockholders a strong fourth quarter finish," says De Vivo. "To this end don't be afraid to ask for more when negotiating with your builder."  She says buyers can negotiate for things like additional closing costs and design credit dollars.
Purchasing a home before the end of the year can also save you come tax time. That's because you'll be able to deduct the interest and potentially even some of the closing costs if the sale happens before Jan. 1. 2015. "At the beginning of a loan, most of the monthly mortgage payments are interest so they can get a worthwhile deductible sum," says Angel Dominguez of The Litvak Team at Urban Compass, the real estate agency.
In addition to getting a good deal and saving money on your taxes, buying a home during the holiday season can be a quicker transaction. These days it's not far-fetched for a closing to take more than three months, but in December many players in the home buying process are slow and will welcome any business they can get. "Due to less activity in the market, many professionals involved in the process such as appraisers, title professionals, lawyers and mortgage reps may be able to expedite their services, thereby speeding up your transaction – and getting you in your home faster," says Young.
What's more, Dominguez says often people will get approved for a mortgage much faster in the November-December time frame. That's because there is "significantly" less transactions happening so therefore getting approved by a lender is quicker. Another advantage, says Dominguez, is you get to lock in a low interest rate before they potentially move higher in the New Year.  Even the cost of moving can be cheaper if you do it now. Once peak season hits you'll undoubtedly pay more for a moving company than if you move when many of the trucks are sitting idle.