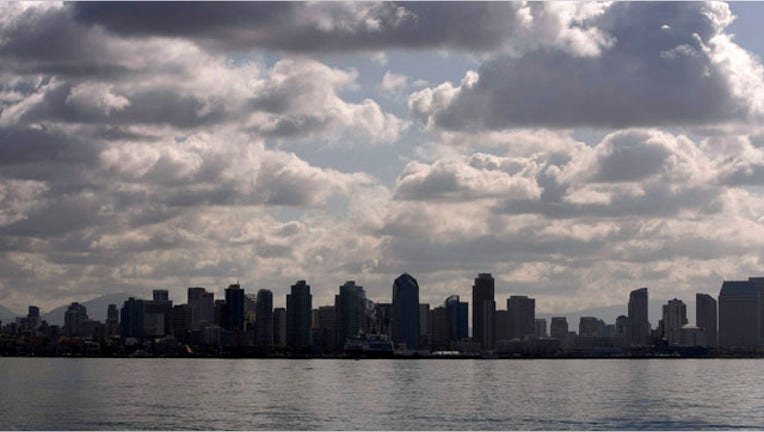 A new hardware accelerator is looking to combine San Diego's tech culture with Tijuana, Mexico's manufacturing skills.
HardTech Labs this week announced its "Class Zero," featuring four startups, three based in San Diego and one in Tijuana.  Owaves aims to produce health-related wearable devices; CleverPet is working on learning consoles for pets; and Cryomedix is developing medical device to treat breast tumors. The sole Tijuana startup, LANPie, is building network monitoring tools on open hardware.
"Class Zero companies were selected to showcase the advantages of HardTech Labs' geographic location, which is an immense benefit to fast and efficient hardware development," said HardTech Labs' co-founder Olin Hyde, CEO of Englue, a San Diego artificial intelligence start-up. "Coupled with the intellectual assets of the region, HardTech Labs has an unbeatable foundation for developing an unparalleled hardware ecosystem."
Innovating Across Borders
Derek Footer, a partner at venture firm Origo Ventures and a co-founder of HardTech Labs, says Tijuana has long been overlooked by American entrepreneurs when it comes to hardware.
"When you're not doing huge units in the tens of thousands, Mexico is cost effective. The labor costs are relatively low, maybe not compared to China, but the transfer costs are far lower," says Footer. He says it's also cheaper for entrepreneurs to visit manufacturers and work closely on prototypes.
"You can come here and stay in San Diego for the tenth of a price of an airplane trip to Shenzhen," says Footer.
Footer says the Baja region's manufacturing skills have been a long time in the making.
"In the 70s, we had the Mexican maquiladoras, where Japanese TV manufacturers would assemble TVs in Mexico," says Footer, to avoid paying import duties in the U.S. The legacy, he says, is a highly skilled labor force.
"We have brilliant high-tech engineers in Tijuana, and they cost a third of what they cost here [in the U.S.]," says Footer.
Manufacturing expert Willy Shih, the Robert and Jane Cizik Professor of Management Practice in Business Administration at Harvard Business School, says the potential is tremendous for startups considering manufacturing south of the border in Mexico.
"When your product is relatively immature and you haven't figured out how to make it yet, having a factory nearby … is really an advantage early on, before the production process matures," says Shih. "Mexico is significantly lower cost, and as China's costs are going up, it's an increasingly attractive alternative."
HardTech Labs' Startup Plan
One purpose of the HardTech Labs accelerator program is to help foster lasting relationships between entrepreneurs and manufacturers.
"We want to minimize the upfront cost an entrepreneur might face if going to a big design firm or engineering firm, and connect people with industrial designers and electrical engineers. We want to help them actually get through the process, and nurture them along," says Katie Rast, the program director of Fab Lab San Diego. Rast and the Fab Lab team are helping to develop the curriculum for the entrepreneurs participating in the accelerator program.
"We'll help them define what the product is, where the market is, where the product-market fit is," adds Footer.
Footer says companies will work with HardTech Labs for anywhere from six to 12 months, depending on the startup and its needs. Moving forward, Footer says the accelerator will make an upfront investment in participating startups; the first class will not receive any funding from the program, which will officially kick off May 5.
Royan Kamyar, the CEO of Owaves, is looking forward to taking advantage of the organizers' connections with Tijuana manufacturers.
"It gives us a closer relationship with these folks in Mexico and gives us better exposure to the facilities there, and a better ability to [see] what the options are and pick the right partners," says Kamyar.
He says he walked away from a hardware conference last year feeling like he would have to move to Shenzhen to get his wearable device into production. But today, he's set on Mexico.
"The labor rates are equalizing, and I speak Spanish, so I have the ability to speak to manufacturers. Plus, I heard a lot of horror stories about [manufacturing in China]," says Kamyar.