Samsung's new Galaxy S4 hits supply snags in United States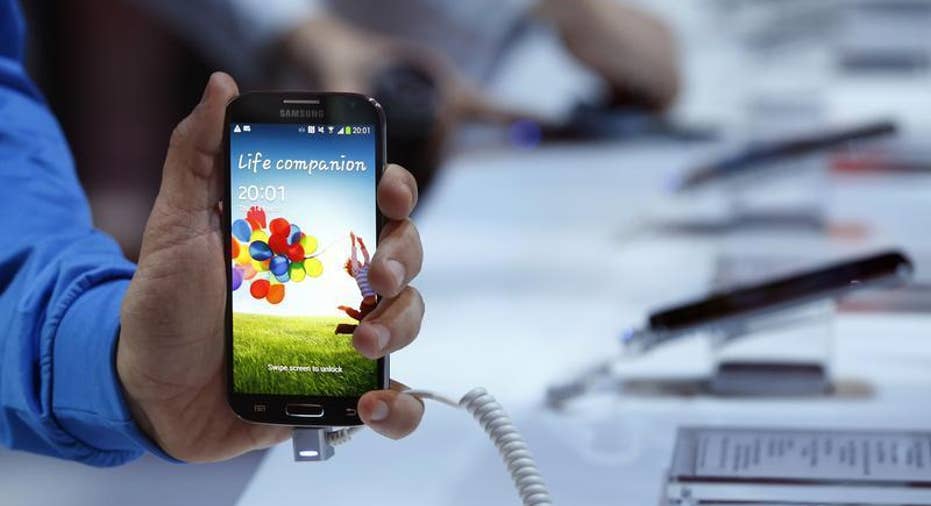 Supply issues have snarled the U.S. rollout of Samsung Electronics' latest flagship smartphone, which will go on sale at carriers Sprint and T-Mobile later than expected, the wireless service providers said on Wednesday.
Samsung attributed the disruption to unexpectedly strong demand for the Galaxy S4, the Korean company's direct challenge to Apple Inc's iPhone.
"Due to overwhelming global demand of Galaxy S4, the initial supply may be limited. We expect to fulfill inventory to meet demands in the coming weeks," the Asian electronics company said in a statement.
At T-Mobile, online orders will now begin April 29 instead of Wednesday as initially planned because of "an unexpected delay with inventory deliveries." Sprint will take online orders starting Saturday as planned, but the phone will be sold at retail outlets only as it becomes available.
"We had planned to launch this next generation of the award-winning Samsung Galaxy line-up on Saturday," Sprint said in a statement. "Unfortunately, due to unexpected inventory challenges from Samsung, we will be slightly delayed with our full product launch."
AT&T, on the other hand, said everything was on track and the S4 would go on sale this Saturday as planned.
News of the patchy rollout came a day after Samsung, in one of its signature full-on marketing strategies, took out an eight-page, full-color advertising insert in the Wall Street Journal, heralding the arrival of the device.
And by early summer, it will have set up Samsung "Experience" stores in about 1,400 Best Buy locations, designed specifically to showcase its line-up of mobile and electronics devices.
It was unclear what specific issues Samsung had encountered.
Supply shortages often plague the global launches of popular smartphones. iPhone buyers once routinely waited weeks or even months to receive their purchases.
Samsung's "S" line of smartphones spearheaded its assault against Apple in past years and was instrumental in helping the Asian company claim top-spot in the global smartphone market.
The new S4, which sports a host of software-enabled features, is seen as stealing a headstart on what's widely expected to be an upgraded iPhone later this year. But the phone, which Samsung has said will be available in over 150 countries by the end of April, has so far failed to impress early reviewers.
The Wall Street Journal's Walt Mossberg, a widely followed gadget impresario, said the S4 was a good phone, just not a great one.
(Reporting by Edwin Chan)