Samsung's Galaxy S4 Isn't Shaping up to be the Smash Hit Most Expected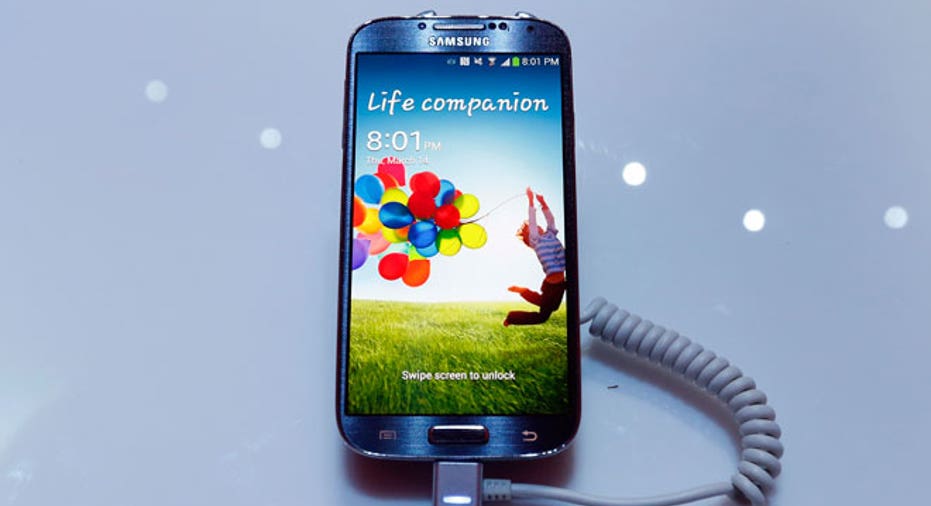 Reviewers and critics fawned over Samsung's Galaxy S4 when it debuted earlier this year.
While Samsung undoubtedly has a fantastic flagship smartphone on its hands, some argued that it is an iterative update packed with gimmicky features that might not prompt current Galaxy phone owners to upgrade.
The phone quickly became Samsung's fastest-selling handset as the company flooded distribution channels with inventory, but now Samsung's stock is plummeting on reports that end-user sales haven't kept pace with shipments. In the latest twist in the Galaxy S4 saga, a new report claims slowing Galaxy S4 sales have caused Samsung to cut its component orders for the first time since the company began making smartphones.
A new report from ETNews states that Samsung is slashing component orders by between 10% and 15%. Much more troubling, however, is the claim that Samsung will slash Galaxy S4 production by nearly 50% to 6.5 million units — Samsung had 12.5 million Galaxy S4 handsets built in May, the report states.
ETNews also claims that Samsung will cease production of its Galaxy S III smartphone ahead of schedule.
Samsung's Galaxy S4 features a 5-inch full HD Super AMOLED display, a quad- or eight-core processor, a 13-megapixel camera and Android 4.2.2 Jelly Bean. As impressive as the handset is on paper, however, it appears as though Samsung's often-gimmicky new features haven't been enough to push Galaxy S III owners and others who recently purchased new smartphones to upgrade.
MORE FROM BGR: