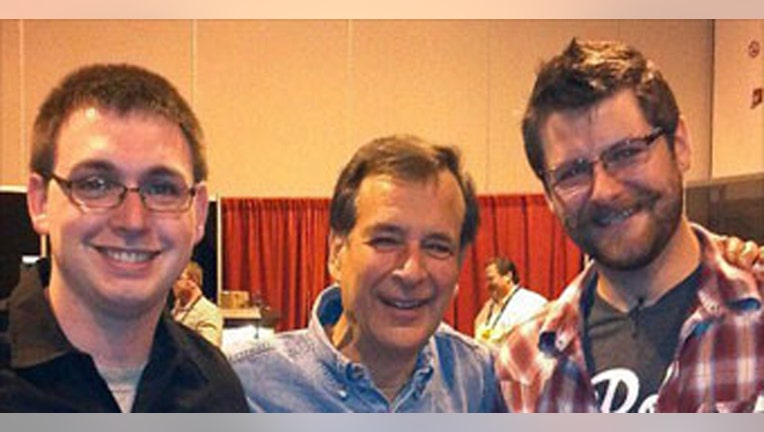 Want to help small business owners? Then head over to the bar.
Boston Beer Company founder Jim Koch – maker of Samuel Adams – launched a program called Brewing the American Dream in 2008, which aims to help small business owners grow their businesses in the food, beverage and hospitality industries. The program offers mentorship as well as microloans, for which the interest rate depends on both the size of the loan and the borrower's history, but according to the company are competitive with standard loan rates.
Koch says the idea for the initiative was born after an unfulfilling "giving back" afternoon with his employees painting a community center.
"What was bothering me was that we had spent $20,000 worth of management time doing $2,000 in bad painting," Koch says.
He says he then decided to leverage his team's experience in a more valuable way, providing both microloans and consulting to small business owners across the country.
Chris Spinelli, co-founder of Roc Brewing Company, is one of the small brewers who received a microloan via Koch's program.
"We received $10,000 and were able to buy a keg washer, which was very important to us," says Spinelli.
Spinelli and his co-founder also say they benefited from the one-on-one coaching sessions at the Boston Beer Company, where they met with Koch, as well as executives in the marketing, public relations, sales and legal departments.
Koch says one of his motivations for the program is to help other craft brewers avoid the same mistakes he made 29 years ago, when he started the Boston Beer Company.
"A few things might be better learning through trial and error, but it's not fun when you're trying to figure out the important terms of a real estate lease – trial and error means you've screwed up for five to ten years!" Koch says.
Even though he had an MBA from Harvard and years of consulting experience from the Boston Consulting Group, Koch says he still didn't have the "nuts and bolts" knowledge necessary to run a company. This is the type of wisdom he hopes to pass on through the Brewing the American Dream program.
The program partners with Accion, a nonprofit microlender, and has already provided over $2 million in financing 230 small businesses, creating or saving nearly 1,400 jobs. And until the end of the month, 5 cents from every Samuel Adams Boston Lager sold will go toward funding the program.