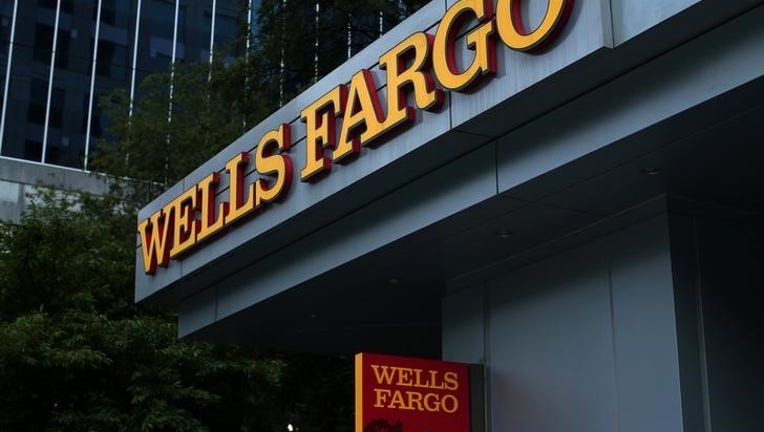 JPMorgan Chase and Citigroup trounced third-quarter estimates on Friday on a sharp rebound in trading revenues while Wells Fargo & Co barely beat expectations as a sales scandal engulfed the bank.
Wells Fargo is under pressure to keep its profit engine humming while dismantling the aggressive sales culture at the heart of its woes, since unlike JPMorgan and Citigroup it does not have a big trading arm.
Less than 48 hours after taking the helm from Chief Executive Officer John Stumpf, Tim Sloan, who had been chief operating officer, struck a contrite tone with analysts.
He admitted that senior management was responsible for the scheme in which Wells' branch staff had opened as many as 2 million accounts without customers' knowledge to meet internal sales targets.
Stumpf had been widely criticized for saying responsibility fell on low-level workers, some 5,300 of whom were fired. Some former workers say they were let go for refusing to open unauthorized accounts and are now suing the bank.
"Saying we put our team members through the wringer is an understatement," Sloan said on a conference call.
The scandal has shattered the bank's folksy image, and Wells Fargo, once a Wall Street darling for its ability to sell multiple products to individual customers, said on Friday that new account openings had dropped sharply.
New consumer checking accounts were 30 percent lower than in August, and 25 percent lower than the prior year.
Applications for consumer credit cards fell 30 percent in September from the prior month, and retail and small business customers used their debit cards 4 percent less in September versus August.
Wells Fargo scrapped sales targets for branches last month and customer interactions with branch bankers fell 14 percent in September from the previous month and was down 10 percent from last year.
The bank has said the scandal will minimally affect its wealth management business and was unlikely to alter its plans to return capital to shareholders.
Sloan still must navigate federal and state investigations in coming months. The scandal has renewed left-leaning lawmakers' attacks on Wall Street and bolstered their mission to introduce stricter oversight.
JPMORGAN MOMENTUM CONTINUES
While Wells Fargo's overall profit dropped for the fourth straight quarter, net income in the third quarter topped estimates, helped in part by lower-than-expected loan-loss provisions.
JPMorgan and Citi also beat expectations as bond trading roared back in the third quarter, boosted by Brexit-inspired volatility along with changing expectations for monetary policy in the United States, Europe and Japan as well as money market reforms.
Banks got a fillip from a rise in the London interbank offered rate, which moved to a seven-year high during the quarter as U.S. money market funds scaled back holdings of short-term bank debt in advance of new U.S. regulations.
JPMorgan's Chief Financial Officer Marianne Lake said it was too early to say if the momentum has continued into the fourth quarter, but so far so good.
"The momentum that I just characterized as fairly broad and fairly consistent across the quarter, has somewhat continued so far," she told journalists.
JPMorgan's aftertax income dropped 7.6 percent after recording a tax expense, compared with a rare tax benefit of $2.2 billion a year earlier. But revenues and profits both topped analysts' estimates.
Citigroup, the fourth-biggest U.S. bank by assets, beat expectations for third-quarter net profit after trading revenue surged 35 percent.
While net income fell 11 percent to $1.24 per share, it exceeded the average estimate of $1.16 per share. Total adjusted revenue fell 4 percent to $17.76 billion, but beat the average estimate of $17.36 billion.
The strong trading performance helped U.S. financial stocks snap a three-day losing streak, with markets-focused bank shares such as Goldman Sachs and Morgan Stanley up 1.7 percent and 1.3 percent, respectively, ahead of their results next week.
Citigroup ticked slightly higher at midday after earlier rising as much as 3 percent along with a strong broader market. JPMorgan tipped into negative territory after earlier gaining as much as 2 percent. Wells Fargo was down 0.8 percent. The S&P financial index edged up.
The British government's tougher line on immigration in the wake of the Brexit vote has bankers preparing for a scenario in which London loses access to the single market, meaning they would have to move parts of their operations elsewhere in Europe.
"As a result, we will be starting to build out technology systems and operations in Europe," JPMorgan's Lake said.
(Additional reporting by Olivia Oran and Elizabeth Dilts in New York; Writing by Carmel Crimmins; Editing by Jeffrey Benkoe)