Sales of Caterpillar Equipment Remain Sluggish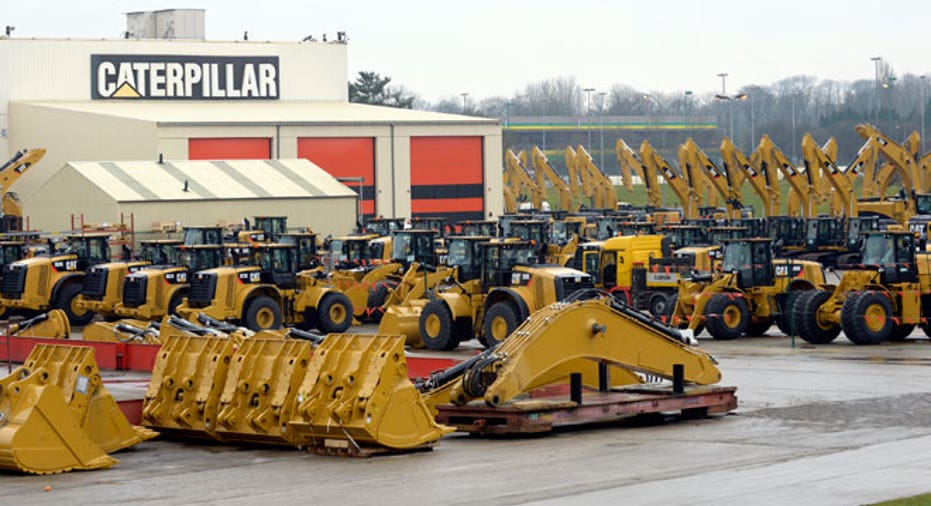 Caterpillar's (NYSE:CAT) construction and mining equipment continued to face sales headwinds in North America, posting a 9% drop globally in April despite stronger demand from Latin America.
The Peoria, Illinois-based company has seen sluggish performance in recent months, reporting negative sales during the December three-month period for the first time in 30 months.
Caterpillar, the world's largest seller of bulldozers, excavators and wheel loaders, is battling lower prices for mined commodities, such as coal, that have put pressure on sales of mining equipment. It also has faced tougher year-over-year comparisons.
In North America, the largest regional segment for Caterpillar, April sales fell 18% from a year ago in the wake of 11% and 12% declines in March and February, respectively.
Sales in Asia, where weak demand for construction equipment in China have weighed on results, tumbled 20% last month. Asia posted a 24% drop in March after a 26% decline a month earlier. Caterpillar's sales also narrowed declines in its segment covering Europe, Africa and the Middle East. Sales in those regions slipped 3% in April, while March sales fell 8% and February sales fell 9%.
Latin America has recently been a strong suit for Caterpillar, recording a 28% jump in April sales to outpace growth from the previous two months.
The company's transportation segment remained the only business sector to report higher sales compared with prior-year results. Transportation sales were up 8%, compared to more robust growth in March and February.
Total April sales by business sector fell 5%.
Caterpillar's engines gained merely slight traction sequentially. Sales were down 5% in April, while March saw a 6% decline.
Shares rose 71 cents to $88.38 in late morning trading Monday.