Sales Growth Sends McDonald's to 3Q EPS Beat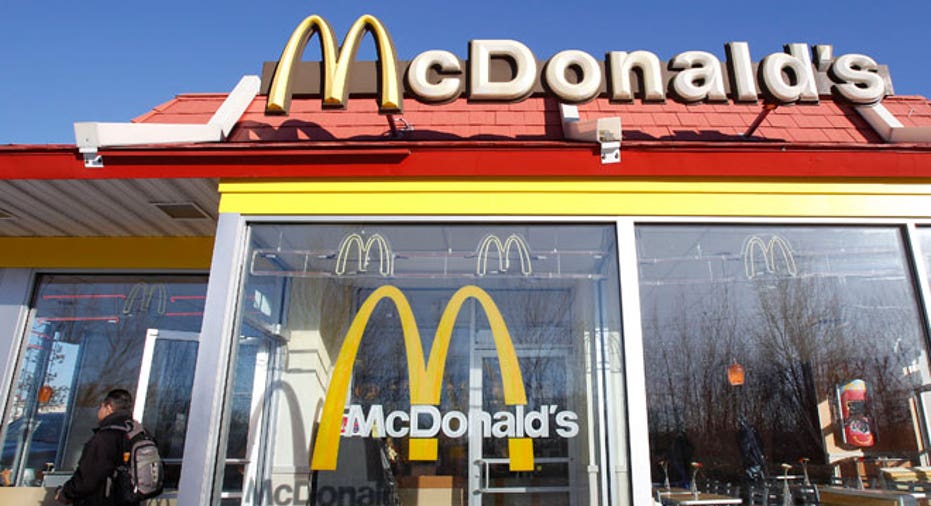 McDonald's (NYSE:MCD) beat the Street on Friday as rising same-store sales fueled a stronger-than-expected 8.6% rise in third-quarter profits.
In the wake of the results and upbeat sales figures from September, shares of the Oak Brook, Ill.-based blue-chip company rallied more than 3% to new 52-week highs.
McDonald's, which is the world's largest fast-food chain, said it earned $1.51 billion, or $1.45 a share, last quarter, compared with a profit of $1.39 billion, or $1.29 a share, a year earlier. Analysts had called for EPS of $1.43.
Fueled by enthusiasm for new menu items, revenue jumped 14% to $7.17 billion, surpassing forecasts from analysts for $7.03 billion. Third-quarter same-store sales rose 5% globally and 4.4% in the U.S. Growth slowed down in its Asia/Pacific, Mideast, Africa division, which saw a gain of 3.4%.
"We are executing the right strategies to grow the business for the long term while delivering consistently strong quarterly results," CEO Jim Skinner said in a statement. "The investments we are making to optimize our menu, modernize the restaurant experience and broaden McDonald's accessibility with ongoing convenience and value platforms are driving profitable market share growth – a clear indication that our strategy is working."
McDonald's continued to grow in September despite the increased market and economic turbulence. It said same-store sales jumped 6.6% globally and rose 5% in the U.S. European same-store sales were up 6.9% in Europe.
Looking ahead, McDonald's said it expects global same-store sales to rise 4% to 5% in October. However, the company also raised its 2011 food cost inflation outlook to a range of 4.5% to 5% in the U.S. and Europe.
Shares of McDonald's received a bump on Friday, rising 3.02% to $91.69 at the opening. They have rallied about 16% year-to-date, making them the second best performer on the Dow Jones Industrial Average, behind only IBM (NYSE:IBM).