Saks Shoots 18% Higher on Buyout Buzz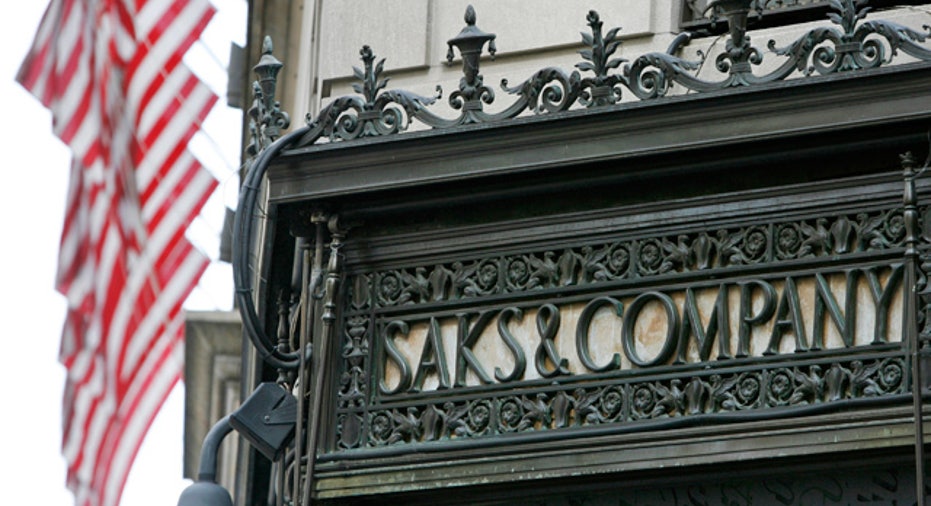 Shares of Saks (NYSE:SKS) spiked 18% to five-year highs Wednesday morning following a report that the retailer has hired Goldman Sachs (NYSE:GS) to explore a possible sale to a deep-pocketed private-equity or sovereign-wealth fund.
The knee-jerk rally indicates Wall Street is betting the owner of Saks Fifth Avenue is primed to fetch a healthy premium in a potential auction after years of cutting costs.
According to the New York Post, Saks has hired Goldman to explore strategic options, including a possible sale of the entire company.
The retailer, which generated $3.15 billion in sales last fiscal year, is expected to receive interest from large private-equity firms like KKR (NYSE:KKR) and Leonard Green & Partners and perhaps from sovereign-wealth funds in the Middle East and Asia, the Post reported.
"It is our long-standing policy not to comment on rumors or speculation," a spokeswoman from Saks said in response to the news.
KKR is weighing whether to make an investment in Saks and could push the luxury retailer to pursue a combination with rival Neiman Marcus Group, which recently hired Credit Suisse (NYSE:CS) to explore an initial public offering or a sale, Bloomberg News reported.
Neiman Marcus, a luxury department store operator, generated $4.35 billion in sales last fiscal year.
It's not clear if the private-equity firm has already approached Saks.
New York-based KKR didn't immediately respond to a request for comment.
A source told the Post that even though Goldman has been hired, "this is very, very early in a long, long process" and the timing of a sale has yet to be finalized.
It's not clear how much Saks would be valued at in a possible sale, but the Post reported that analysts believe the 41-store chain could fetch between $18 to $20 a share, translating to a bid of $2.6 billion to $2.9 billion.
Investors didn't wait around for specifics, bidding shares of New York-based Saks up as much as 18.29% to $16.17 -- its highest intraday level since March 2008. In more recent trading Saks was up 15.30% to $15.77.