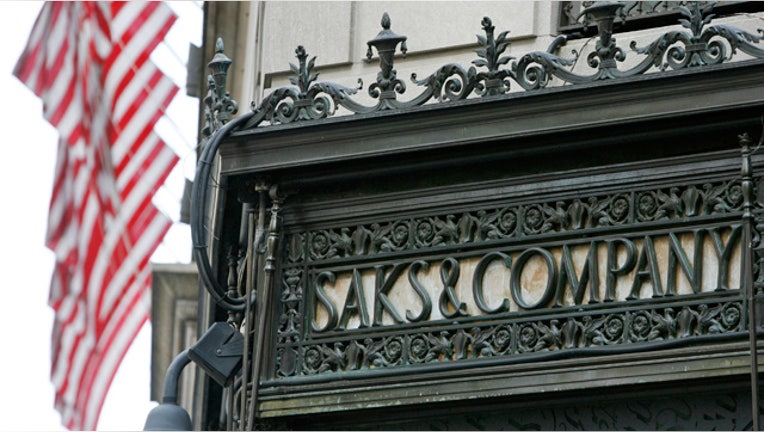 Just weeks after sealing a $2.4 billion buyout, Saks (NYSE:SKS) disclosed a wider-than-feared second-quarter loss on Monday as the high-end retailer was hit by soft sales growth and higher overhead costs.
The red ink likely lowers the chances that another bidder will emerge to top the $16-a-share offer from Lord & Taylor parent Hudson's Bay.
Saks said it lost $19.6 million, or 13 cents a share, last quarter, compared with a loss of $12.3 million, or 8 cents a share, a year earlier.
Excluding one-time items, it lost 10 cents a share, which is worse than forecasts from analysts for a loss of 8 cents.
Sales ticked up 0.5% to $707.8 million, trailing the Street's view of $733 million. Same-store sales increased 1.5%, representing the company's 14th straight quarter of growth.
However, Saks said overhead costs jumped 10% to $210.4 million. Gross margins dropped to 36.6% from 37.2%.
"Our gross margin deterioration in the second quarter was principally due to higher levels of markdowns in men's, women's shoes, and handbags," Saks CEO Stephen Sadove said in a statement.
Saks also pointed to the company's decision to delay the start of its annual end-of-spring-season clearance sale. "In hindsight, we believe this negatively impacted our sales and gross margin performance for the quarter," Sadove said.
Saks, which had been slated to report results on Tuesday, declined to hold its regularly-scheduled conference call and discontinued providing forward-looking guidance due to the pending buyout.
While the boards of both Saks and Hudson's Bay signed off on the $2.9 billion deal, the deal carries a 40-day "go shop" period that allows the retailer to solicit alternative proposals from third parties.
Saks had been trading slightly above the $16 offer price, but dipped 0.12% to $16.00 in premarket trading Monday morning.