Saks 1Q Profit Climbs As Consumers Return to Luxury Spending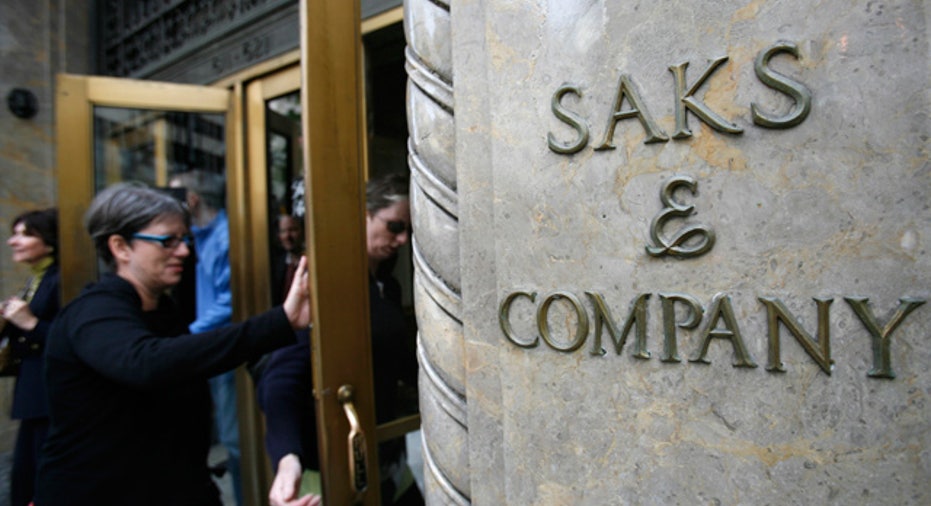 Saks (NYSE:SKS) revealed on Tuesday a stronger-than-expected 52% jump in first-quarter profit on stronger sales of apparel and shoes as consumers returned to luxury spending amid the rebounding economy.
The New York fashion retailer posted net income of $28.4 million, or 16 cents a share, compared with $18.8 million, or 11 cents a share, in the same quarter last year.
Excluding one-time items related to store closures and debt, the company earned 17 cents a share, narrowly ahead of average analyst estimates polled by Thomson Reuters of 16 cents.
Revenue for the three months ended April 30 was $726 million, beating the Street's view of $725.5 million, driven by a 10.2% year-over-year improvement in comparable store sales. Sales a year ago were $667.4 million.
In a statement, Saks CEO Stephen Sadove said he was very pleased with the quarterly results. Saks Fifth Avenue stores saw growth in demand for women's and men's apparel, handbags and shoes.
"With the rebound in the financial markets, the luxury sector has rebounded as well," Sadove said. "We are increasingly optimistic about the future and are pleased that our customers have responded to our differentiated merchandising, service, and marketing initiatives."
Looking ahead, the high end retailer anticipates comparable store sales growth in the high-single digit range for the second-quarter and them id-to-high single digit range in the second half of the year.