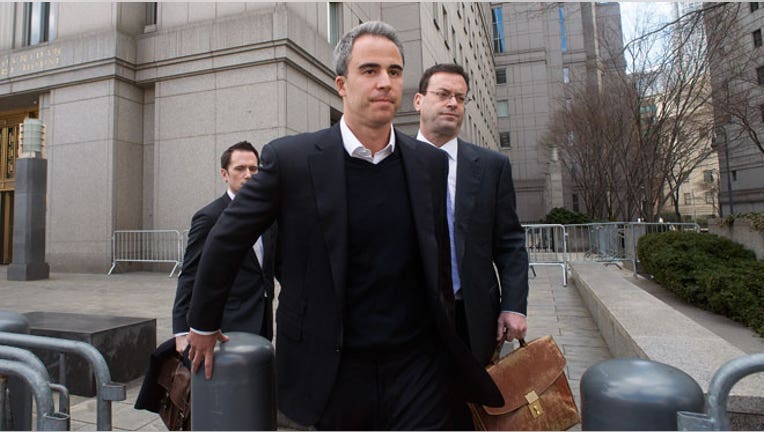 SAC Capital portfolio manager Michael Steinberg was convicted Wednesday of five counts related to insider trading of technology stocks. The move is one of the biggest blows yet to Steve Cohen's massive hedge fund.
Steinberg was indicted in U.S. federal court in Manhattan in March with four counts of securities fraud and one count of conspiracy to commit securities fraud. A sentencing hearing will be held on April 25.
Steinberg, who has worked at SAC since 1997, was accused of obtaining material non-public information about Dell and NVidia (NASDAQ:NVDA) through a complex network of consultants and other sources.
In one such example from 2008, the government alleged Steinberg, through the network, received information that Dell's gross margins would be "materially lower than market expectations." Steinberg allegedly executed a large short position in the PC-maker -- a bet that the stock will fall -- based on that information.
The conviction comes as a significant win for Preet Bharara, the U.S. attorney for the Southern District of New York who has prosecuted a slew of big-name trading cases.
"The jury has found what the Government contended from the outset; in search of an edge, Michael Steinberg crossed the line into criminal insider trading," he said in a statement.
"Like many other traders before him who, blinded by profits, lost their sense of right and wrong, Steinberg now stands convicted of federal crimes and faces the prospect of losing his liberty."
FBI Assistant Director in Charge George Venizelos also issued a warning to would-be insider traders, saying, "we will continue to work around-the-clock with the United States Attorney's Office in Manhattan until traders and portfolio managers everywhere stop using inside information as their edge."
Barry Berke, Steinberg's attorney and a partner at Kramer Levin Naftalis & Frankel LLP, didn't immediately respond to a request for comment. Jonathan Gasthalter, a representative for SAC, declined to comment.
Cohen's SAC Under Fire
SAC settled insider trading charges for a record-breaking $1.8 billion. Cohen, the fund's billionaire founder, has been in regulators' cross hairs for years, but hasn't yet been formally accused of any criminal wrongdoing. The Securities and Exchange Commission did, however, charge him with failing to supervise two employees in a civil suit in July.
Mathew Martoma, another SAC portfolio manager, has also been charged with securities fraud. The government's case against him is still in progress, and he's pleaded not guilty. Prosecutors have worked to "flip" him into revealing details about Cohen's involvement in the alleged insider trading, however, they've been unsuccessful, according to sources familiar with the matter.
These people said Cohen has managed to erect a "white wall of silence" around him by paying cushy bonuses and establishing a system through which loyalty reigns supreme. Without more direct evidence of Cohen's involvement in alleged insider trading, prosecutors are unlikely to wage what would be a high-stakes battle against one of the most powerful men in the hedge fund world.
In the meantime, Cohen is converting SAC into what industry insiders call a family office, according to people familiar with the matter, meaning the  once mighty fund will mostly work on managing Cohen's personal wealth, along with the assets of employees.