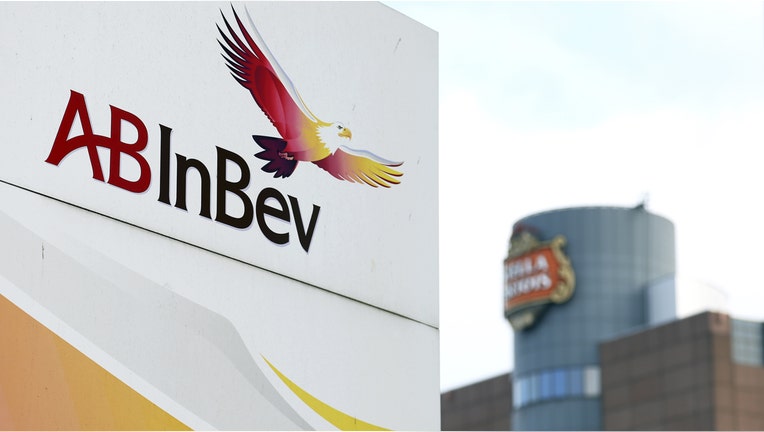 SABMiller on Wednesday rejected a sweetened takeover proposal valued as high as GBP68.24 billion (about $104 billion) from Anheuser-Busch InBev, saying the proposal "still very substantially undervalues" the world's second-largest brewer.
AB InBev said earlier Wednesday that it had proposed a cash price of GBP42.15 a share, with a so-called partial-share alternative aimed at pleasing SABMiller's largest shareholders. The latest proposal was the third it has made to SABMiller's board, which rejected the earlier two, both companies said.
SABMiller's biggest shareholder, U.S. tobacco giant Altria Group Inc., on Wednesday said it supports the current proposal, including the share alternative, and recommended that SABMiller's management engage "promptly and constructively" in talks.
The cash proposal represents a premium of about 44% to SABMiller's closing share price of GBP29.34 on Sept. 14, the day before SABMiller shares started climbing amid speculation about an approach from AB InBev.
AB InBev said the "share alternative"--essentially a less valuable offer of cash and shares--would be available for 41% of SABMiller shares outstanding. That corresponds to the amount held by Altria and the Santo Domingo family. That separate offer values each SABMiller share at GBP37.49, or a 28% premium, but offers tax advantages to Altria and Santo Domingo.
The deal's structure has been a key point in negotiations. If SABMiller agrees to the offer, and Altria and the Santo Domingo family elect to accept the lower cash and stock offer, AB InBev will end up paying GBP65.14 billion for SABMiller.
SABMiller shares were up 3.2% at GBP37.40 on Wednesday morning, valuing the company at GBP60.55 billion.
AB InBev said it has made two prior written proposals in private to SABMiller, the first for GBP38 a share in cash and the second for GBP40 in cash.
"AB InBev is disappointed that the board of SABMiller has rejected both of these prior approaches without any meaningful engagement," said the brewer in a statement. "AB InBev believes that the revised cash proposal of GBP42.15 per share is at a level that the board of SABMiller should recommend."
SABMiller fired back with its own statement earlier Wednesday, saying after reviewing a "highly conditional" GBP40-per-share proposal made by AB InBev on Sept. 22, which included a partial stock offer of GBP35.59 per-share valuing SABMiller at GBP62 billion, it "unanimously concluded that it very substantially undervalues SABMiller, its unique and unmatched footprint, and its stand-alone prospects" and that the board therefore "unanimously rejected" the proposal.
It said AB InBev then contacted it again on Monday, putting across the same proposal again. It said at that meeting AB InBev indicated the possibility of increasing its offer to GBP65 billion, with a raised all-cash price of GBP42 a share alongside the partial stock alternative. SABMiller said it again rejected the GBP40 proposal and said that, the board--excluding the directors nominated by Altria--concluded that even if AB InBev formalized the GBP42 a share proposal, it would reject this as it "still very substantially undervalues SABMiller."
SABMiller added that AB InBev had timed the approach to take advantage of SABMiller's recently depressed share price, that the structure of the proposals discriminates against some SABMiller shareholders, and that AB InBev hasn't offered it comfort on the significant regulatory hurdles in the U.S. and China.
AB InBev Chief Executive Carlos Brito on a call with analysts said of the GBP42-per-share proposal, "That was never an offer. That was just testing grounds."
Wednesday's statement marks a change in tone by AB InBev, which when talks were first disclosed said its "intention is to work with SABMiller's board toward a recommended transaction."
AB InBev said it is seeking SABMiller's board's recommendation for the full cash part of the offer, but isn't looking for board's approval for the partial-share alternative aimed at Altria and the Santo Domingo family. Representatives of AB InBev didn't respond to requests for further comment.
Under U.K. takeover rules, AB InBev has until 5 p.m. on Oct. 14 to announce a "firm intention" to make an offer for SABMiller and specify the details of the offer. Wednesday's proposal doesn't constitute a firm intention to make an offer, said AB InBev, cautioning that there is no certainty that a firm offer will be made.
Altria in its own statement said it supports a deal with AB InBev at GBP42.15 "or higher," with the partial-share alternative, saying this "would create significant value for all SABMiller shareholders." The company said it would be prepared to elect the partial-share alternative.
A tie-up between the two beer companies would bring household brands such as Budweiser, Corona and Stella Artois together with Pilsner Urquell, Grolsch and Peroni, and give the combined company a major presence in the U.S., China, Europe, Africa and Latin America. Together, AB InBev and SABMiller sell more than 30% of the world's beer volume.
Combined, the two companies would generate revenue of $64 billion and earnings before interest, taxes, depreciation and amortization of $24 billion.
Because of the global reach of AB InBev and SABMiller, they will likely have to seek antitrust clearance from jurisdictions around the world, a process that could easily take a year.
The biggest regulatory hurdle is in the crucial U.S. market, where AB InBev already has a roughly 45% market share and U.K.-based SABMiller controls a further 25% through its MillerCoors LLC joint venture. Another potential regulatory headache is China, where AB InBev had an estimated 14% volume market share last year, according to Euromonitor. Chinese authorities could require the brewer to exit SABMiller's joint venture with China Resources Enterprise Ltd., which has 23% of the market and produces the top-selling Snow brand.
In Wednesday's statement, AB InBev said it is "committed to working proactively with regulators," and said in the U.S. and China in particular it would "seek to resolve any regulatory or contractual considerations promptly and proactively."
"We've done a lot of homework to get to this point, we've been thinking about this for a long time," said Mr. Brito on the call with analysts.
AB InBev said it would establish a secondary listing on the Johannesburg stock exchange and have a local board there.
Such a deal has been rumored for years, and has been described by some analysts as the last major piece of consolidation that remains in the beer industry. Research firm Euromonitor has estimated that the combined company's market share would be 29% after the deal after likely divestments, giving it a 20-percentage-point lead over the next biggest brewer, Heineken NV.
SABMiller on Tuesday brought forward a trading statement originally slated for Oct. 15, a move that was intended to give its shareholders information ahead of a formal proposal being made by AB InBev.
Write to Saabira Chaudhuri at saabira.chaudhuri@wsj.com
Subscribe to WSJ: http://online.wsj.com?mod=djnwires
Copyright © 2015 Dow Jones Newswires