Ryan Lochte Loses All Key Sponsors Amid Rio Gaffe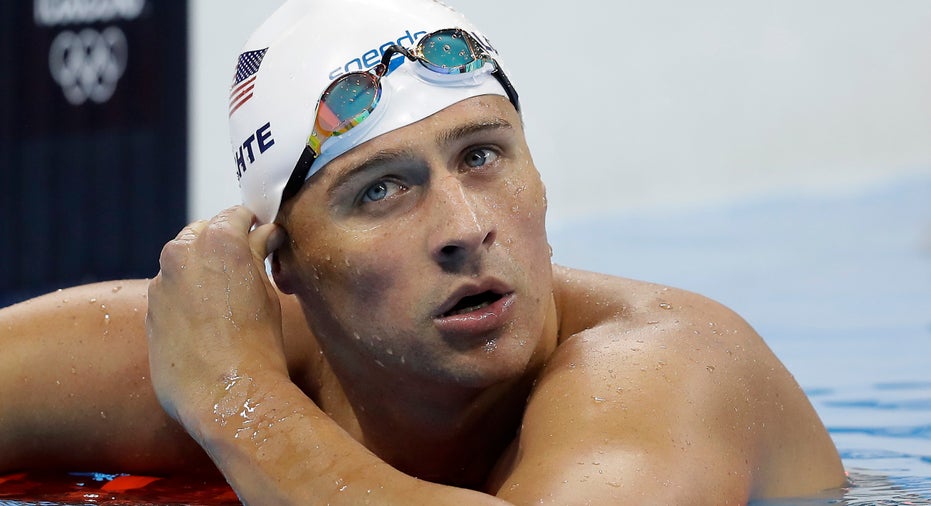 Update (4:45 p.m. ET): Japanese mattress company Airweave has ended its endorsement agreement with Ryan Lochte, hours after Speedo USA and Ralph Lauren severed ties with the Olympic swimmer.
"Airweave is a proud sponsor of the U.S. Olympic and Paralympic Teams and our dedication to athletic achievement is unwavering," the company said in a statement. "Our endorsement agreement with Ryan Lochte was in support of the Rio 2016 Olympic Games. After careful consideration, we have made the decision to end our partnership with Ryan Lochte. We remain committed to supporting Team USA and the athletes preparing for the Paralympic Games."
Lochte also lost a sponsorship deal with Syneron-Candela, the parent company of Gentle Hair Removal. The terminated agreements will cost Lochte an estimated $1 million this year in endorsements, according to ESPN's Darren Rovell.
Original story: Disgraced U.S. swimmer Ryan Lochte lost two of his key sponsors on Monday, Speedo and Ralph Lauren (NYSE:RL), in a potentially major blow to his endorsement earnings.
The brands dumped the 32-year-old amid a cloud of criticism related to his admitted exaggeration of a confrontation with security at a Rio gas station.
Lochte still has an endorsement deal in place with Japanese mattress company Airweave. The company hasn't commented on the situation since issuing a statement of support last week. Lochte was expected to earn roughly $1 million through his major endorsement deals this year, according to reports.
Ralph Lauren said it would allow its limited partnership with Lochte to expire. Hours earlier, the menswear brand had removed a page dedicated to Lochte from its website, though some images of the swimmer modeling the brand's Olympic clothing line remained.
"Ralph Lauren continues to proudly sponsor the U.S. Olympic and Paralympic Team and the values that its athletes embody.  Ralph Lauren's endorsement agreement with Ryan Lochte was specifically in support of the Rio 2016 Olympic Games and the company will not be renewing his contract," a company spokesperson said in a statement to FOXBusiness.com.
The announcement came hours after Speedo USA announced it would end its relationship with Lochte, who had endorsed the company since 2006. Company officials, who used a sterner tone than Ralph Lauren, said Speedo would donate a portion of Lochte's undisclosed fee to charity.
"As part of this decision, Speedo USA will donate a $50,000 portion of Lochte's fee to Save The Children, a global charity partner of Speedo USA's parent company, for children in Brazil," the company said in a statement. "While we have enjoyed a winning relationship with Ryan for over a decade and he has been an important member of the Speedo team, we cannot condone behavior that is counter to the values this brand has long stood for. We appreciate his many achievements and hope he moves forward and learns from this experience."
It's unclear how much money, if any, Lochte will forfeit as a result of the terminated agreements. His endorsement earnings in 2016 were already down significantly compared to 2012, when Lochte starred at the London Olympics and earned an estimated $2 million through deals with companies like Mutual of Omaha and Nissan. Sponsorship expert Bob Dorfman told FOXBusiness.com last week that the robbery scandal could cost Lochte "millions of dollars" in future earnings.
Lochte initially claimed that he and three teammates were robbed at gunpoint by individuals posing as local police officers. Brazilian authorities later disputed those claims amid video evidence that Lochte had a confrontation with security guards after damaging property at a Rio gas station. The swimmer has since admitted that he exaggerated details of the incident, though he called it "traumatic" and reiterated that he was held at gunpoint.
Lochte still faces potential discipline from the U.S. Olympic Committee and USA Swimming, which could affect his ability to participate in the 2020 Summer Olympics in Tokyo, Japan.