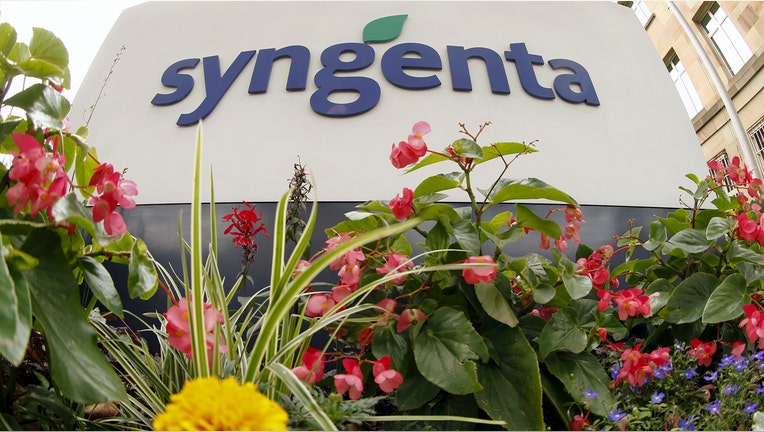 The world's largest agrichemicals company, Syngenta, has rejected a $42 billion initial takeover offer by state-owned China National Chemical over regulatory concerns, Bloomberg reported on Thursday, citing unidentified sources.
Syngenta is under pressure to boost shareholder returns after turning down a $47 billion takeover offer from Monsanto this year amid a slump in global commodity demand.
Bloomberg said the Swiss-based company was still in talks with ChemChina, as well as other suitors, and that a deal could be reached within weeks.
Asked about the report, a ChemChina spokeswoman said the company had nothing to announce. Syngenta declined to comment.
Its Swiss-listed shares opened more than 11.3 percent higher and were trading up 10 percent at 380.50 Swiss francs ($379.51)in early trade on Friday on news of the takeover approach.
ChemChina's first offer valued the agricultural chemicals group at 449 Swiss francs per share, or 41.7 billion Swiss francs ($41.72 billion), according to Bloomberg.
Acquiring Syngenta would help ChemChina further its international expansion ambitions, as well as enhance its technological know-how, industry experts said.
"Future demand for pesticides globally will stay strong, particularly for a country like China, which is trying to boost grains production," said Duan Yousheng, an analyst with China Pesticides Industry Association.
"Syngenta has sales channels in over 120 countries and it is a world leader in research, and pesticide sales volume. Only state-owned firm is able to make such offer," he added.
Syngenta rejected Monsanto's cash plus stock offer in August, saying it "significantly undervalued the company."
At the time, some shareholders expressed disappointment over the spurned deal and questioned the company's ability to improve its financial fortunes as demand for agricultural commodities remains weak.
To appease shareholders, Syngenta announced plans in September to buy back more than $2 billion of stock, funding the measure by selling its vegetable seeds business.
(Reporting by Ismail Shakil in BENGALURU; Colin Packham in SYDNEY and Niu Shuping in BEIJING; Editing by Anil D'Silva and Miral Fahmy)