Ronaldo, LeBron are 2017's highest-paid athletes: Forbes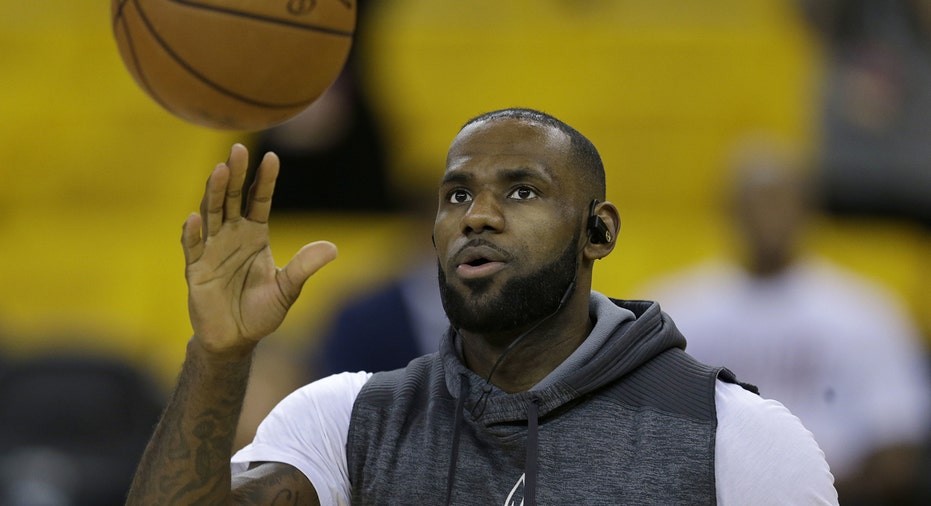 American athletes compose more than half of the world's 100 highest-paid athletes in 2017, but none of them – not even NBA superstar LeBron James – could catch up to international soccer star Cristiano Ronaldo, according to Forbes calculations released Wednesday.
Ronaldo, 32, earned a whopping $93 million in the last 12 months, including $58 million in salary and $35 million in earnings from endorsement deals and appearances, according to the Forbes estimate. Aside from receiving FIFA player of the year honors for the fourth time in his career, the Real Madrid standout signed a lifetime contract with Nike Inc. worth a reported $1 billion. This marks the second consecutive year that Ronaldo has topped Forbes' list.
James, the 32-year-old basketball star currently headlining the NBA Finals, topped all American athletes with $86.2 million in earnings. The Cleveland Cavaliers star earned an estimated $20 million more than Ronaldo off the court, with $55 million in income from endorsement deals and appearances. James also has a lifetime deal with Nike, as well as major agreements with Coca-Cola and Kia.
James is one of three players competing in this year's NBA Finals to crack the top 10 highest-paid athletes. His rivals on the Golden State Warriors, Kevin Durant ($60.6 million) and Stephen Curry ($47.3 million) ranked 5th and 8th on the list respectively.
In total, 63 of the world's top 100 highest-earning athletes are American-born. NBA players accounted for 32 players on the list, more than any other sports league, followed by the MLB with 22 players and the NFL with 15 players.
Floyd Mayweather, a staple on Forbes' list for more than a decade, did not earn a spot in 2017. The 40-year-old boxer retired in late 2015 and has not fought since, though a potential "super-match" with UFC star Conor McGregor is currently in the works.
Forbes' full list of 2017's highest-paid athletes can be viewed here.