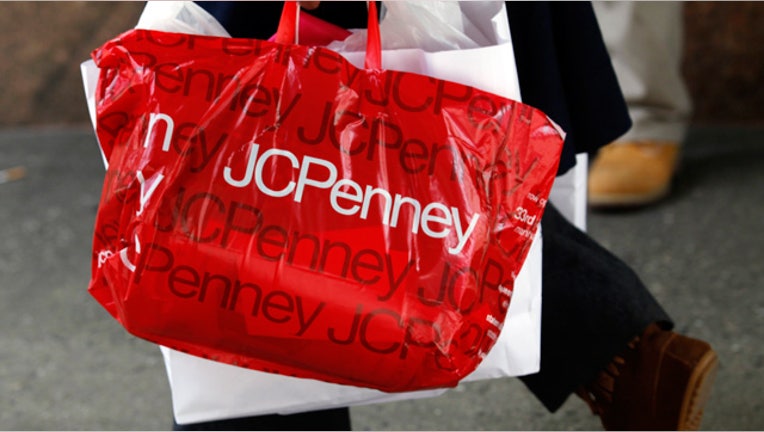 When a senior executive makes the move from Target (NYSE:TGT) to Apple (NASDAQ:AAPL), the world's most exciting technology company, you pat him on the back, say, "Nice job," and buy him a few rounds.
When that same executive jumps ship to go to JCPenney (NYSE:JCP), you wonder if maybe he fell and hit his head on something.
When the news came out that Apple's vaunted retail chief, Ron Johnson, was leaving to take the helm at discount clothing chain JCPenney, I remember saying, "That can't be right. Maybe it's a bizarre sort of reverse middle-age crisis or something. Wonder if he's going to trade in his Porsche for a pickup truck, too?"
While hindsight is always 20-20, that really should have been a clue right there that something bad was about to happen. Even so, I doubt if anyone could have foreseen what Johnson had in mind when he showed up for work at JCP headquarters in November of 2011.
Don't get me wrong. I have loads of respect for the guy and what he accomplished as head of retail operations at Apple. Those Apple stores are true genius, no two ways about it. But Johnson's attempt to completely remake JCPenney in Apple's image is starting to look a lot more maniacal than brilliant.
Not that I can't see what may have happened here. To be fair, I can certainly understand what it's like to be offered the opportunity to reinvent a storied company after years of living in the shadow of other leaders. To put your vision to the test. I bet it's pretty heady stuff. And by heady stuff, I mean it absolutely has the power to go to your head.
And maybe I'm crazy, too, but I can sort of see where he was going with his "it worked at Apple so it should work here" strategy. I just wonder if maybe he shouldn't have stopped, just for a moment, to take a deep breath and consider the obvious:
That what a one-of-a-kind talent like Steve Jobs did at a one-of-a-kind company like Apple with a remarkable string of one-of-a-kind products like iPod, iPhone and iPad, might not generate the same results at a commodity clothing retailer that's more or less at the opposite end of the business spectrum in every way that counts.
So maybe, just maybe, he should have had second thoughts about betting the company on something so risky. And now that sales have tanked, the losses are piling up, the balance sheet is a mess, and there's no end in sight, the board is talking about ousting Johnson if he can't get things straightened out, and pronto.
But here's the rub. I don't think he can. He's already done too much damage. He's more or less gutted this company from top to bottom. Instead of the sort of genius that created the marvel of modern retail that is the Apple store, Johnson has transformed JCPenney into a Frankenstein-like monster, a patchwork of strategies and parts that each worked fine in another time and another place but now strike fear and terror into the hearts of the company's employees, customers, and shareholders.
Okay, so maybe that's overstating it a bit. But you get the analogy. In any case, if you're not afraid for  JCP's prospects going forward, you should be. Here's the highlight reel of the gory events since Johnson began his monstrous undertaking:
Terminated every C-level executive in the company, replacing them with his own crew. Then he fired the company's long-time PR and ad agencies -- M Booth & Associates and Saatchi & Saatchi -- within weeks of each other.
Johnson did his best imitation of Steve Jobs and his famous reality distortion field, putting on a huge Apple-like event to launch his vision and demonstrate for the industry how he was going to completely transform JCPenney into an Apple-like clothing store.
Got rid of all the promotions and sales that retail clothing shoppers have come to expect for decades and replace them with "fair and square" pricing that nobody understands. He also launched a new "fair and square" logo -- the company's third in as many years.
In an attempt to upscale the discount chain, Johnson signed deals with Liz Claiborne, Izod, and other top designers. He even signed up Martha Stewart, apparently knowing it would conflict with an exclusive deal she already had with archrival Macy's (NYSE:M).
As part of a massive restructuring and reorganization, Johnson fired 15% of the corporate staff and thousands of middle managers from stores across the country. He also eliminated commissions for all sales staff.
In a novel concept, he brought free Wi-Fi to the stores -- even though there's no seating and it makes no sense. I mean, why would anyone sit in a JCPenney store and surf the web? It's not Starbucks (NASDAQ:SBUX).
The $1 billion or so saved from getting rid of all those executives, middle managers, sales commissions, and sales promotions would be used to transform all the chain's stores to be more Apple-like, including a Genius bar concept and smaller brand shops within the store.
The net result of all of that? Last quarter the company lost $552 million, revenue declined by 28%, same store sales plummeted 31%, and the balance sheet is considerably weaker than a year ago. It prompted former JCPenney CEO Allen Questrom -- credited with turning around the company a decade ago -- to say this:
"The board has got to take some action. They can't be delusional like Ron [Johnson}. Thousands of people work for this company and this has been going on long enough," he said. "It's absolutely crazy that this has gone on for as long as it has."
Agreed.