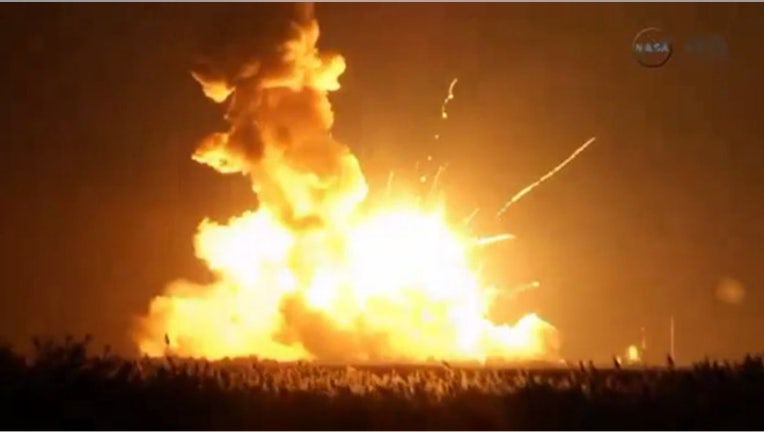 Alliant Techsystems (NYSE:ATK) is taking a second look at its merger with Orbital Sciences (NYSE:ORB), whose unmanned NASA rocket exploded after liftoff Tuesday night.
Orbital's Antares rocket was set to bring cargo to the International Space Station, but a catastrophic failure caused the rocket to explode. There were no injuries, although the Wallops Flight Facility in Virginia was damaged.
Orbital said it formed an investigation board to determine the exact cause of the failure. According to Chief Executive David Thompson, Orbital aims to resume Antares flights next year.
NASA indicated it will continue to work with Orbital. The Dulles, Va.-based company's first two resupply missions were successful, the agency said.
ATK said Wednesday it is "conducting a thorough evaluation of any potential implications resulting from this incident," including the merger with Orbital.
Orbital shares tumbled 15.3% to $25.73 in recent trading. ATK was down 5.4% at $122.80.
In April, the companies proposed a $5 billion combination of Orbital and ATK's aerospace and defense businesses, creating Orbital ATK.
Arlington, Va.-based ATK also would spin off its sporting unit, which sells firearms and ammunition to the consumer market. ATK acquired Bushnell, the maker of shooting and outdoor gear, last year.
The merger was slated to close by the end of 2014. Orbital recently said the deal may not be completed until 2015, citing regulatory reviews.
Jefferies analyst Howard Rubel does not believe the launch failure will upset the pending merger, he wrote in a research note to clients. However, the incident could hamper Orbital's ability to secure contracts with additional Antares customers, Rubel added.
During a conference call Wednesday, Thompson said he expects the merger to move forward as planned. He noted that Orbital's agreement with ATK doesn't include any provisions related to launch failures.
Thompson also said it's "too early to tell" if Orbital will delay a shareholder vote on the ATK deal.
Orbital left its current 2014 guidance unchanged. The company's insurance will cover the immediate costs of the Antares explosion, according to Orbital.