Rockefeller Art Smashes Records at Christie's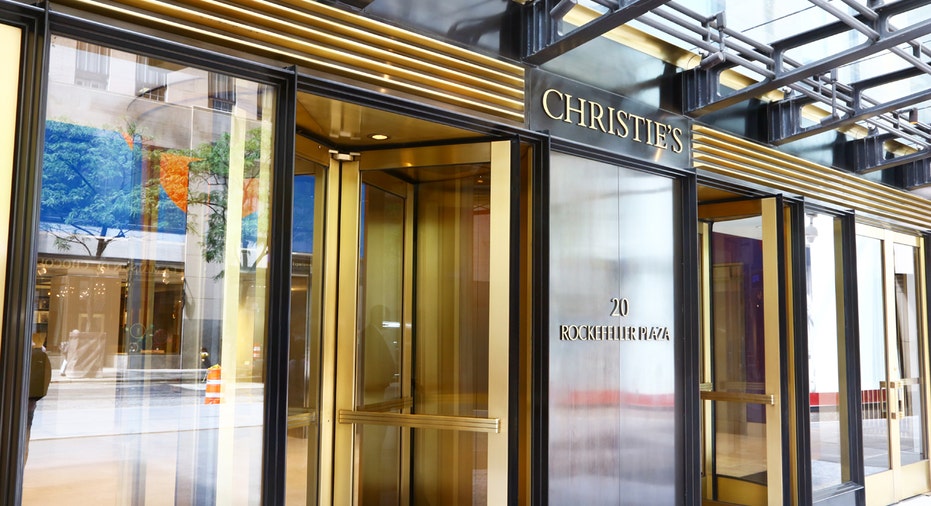 A Pablo Picasso portrait of a pale, slim girl clutching a basket of red flowers sold for $115 million at Christie's in New York on Tuesday, kicking off a week of major auctions of the estate of David Rockefeller, the former chairman and chief executive of Chase Manhattan Bank.
Stakes were high for Picasso's 1905 "Young Girl with a Flower Basket" heading into the sales, in part because Mr. Rockefeller--who died last year at age 101--considered it a gem of his vast artt collection. The painting had previously belonged to the writer Gertrude Stein, and in recent weeks Christie's raised its estimate from $70 million to $100 million.
In the end, that price bump may have spooked collectors from jumping into the fray: The telephone bidder who won it appeared to face down only one rival. It was a rare, anticlimactic moment on a night when plenty of other works drew sustained--and occasionally feverish--bidding.
Still, the $646 million total sale of the Rockefellers' trophy paintings from the 19th and 20th centuries will go down as the biggest single-owner sale ever held at auction. Tuesday's sale also represented only the first of a group scheduled throughout the week to parcel out the Rockefellers' estate. Peggy Rockefeller died in 1996.
Before the series began, Christie's told the Rockefeller family it hoped to get at least $650 million selling off the entire estate, which comprises roughly 1,500 lots. On Tuesday, the house's sale of 44 paintings and sculptures nearly matched that sum.
Records were broken for household-name artists like Claude Monet--whose 1914-1917 "Water Lilies" once hung along a stairwell of one of the Rockefellers' four homes--sold to a telephone bidder for $84.7 million after a 14-minute bidding war. Henri Matisse's 1923 "Reclining Nude with Magnolias," which hung in their home in Westchester County, sold for $80.8 million, over its $70 million estimate. Xin Li, the deputy chairman of Christie's Asia, fielded the winning bid for the Matisse.
Records were also broken for Jean-Baptiste-Camille Corot, Eugene Delacroix and Armand Seguin, whose painted screen from 1892-93, "The Delights of Life," sold to dealer Thomas Seydoux for $7.7 million.
Paul Gauguin's 1888 aerial view of a crashing "Wave" also sold for $35.2 million, over its $18 million estimate.
After the sale, art adviser and former Christie's auction executive Doug Woodham said the fact that Mr. Rockefeller--scion of one of the greatest Gilded Age fortunes--owned these works had likely boosted their sale prices by as much as a third.
Art lawyer Thomas Danziger agreed. "Christie's literally took this sale to the bank," he said.
Write to Kelly Crow at kelly.crow@wsj.com