Meet Pepper: HSBC's newest hire
Banking customers at HSBC's flagship branch in New York City were greeted by a friendly humanoid face on Tuesday, as the branch becomes the first financial institution in the U.S. to officially add robots to its workforce.
Pepper will be one of two test robots featured at the Fifth Avenue location. The partnership between HSBC and SoftBank is part of the company's new $131 million "branch of the future" strategy to modernize its retail banking experience.
"Whoever said banking needs to be boring, was wrong!" Jeremy Balkin, head of innovation for HSBC Bank says. "By partnering with SoftBank Robotics, our customers will benefit from interacting with Pepper, a world leading technology, to enhance and deepen their overall branch experience."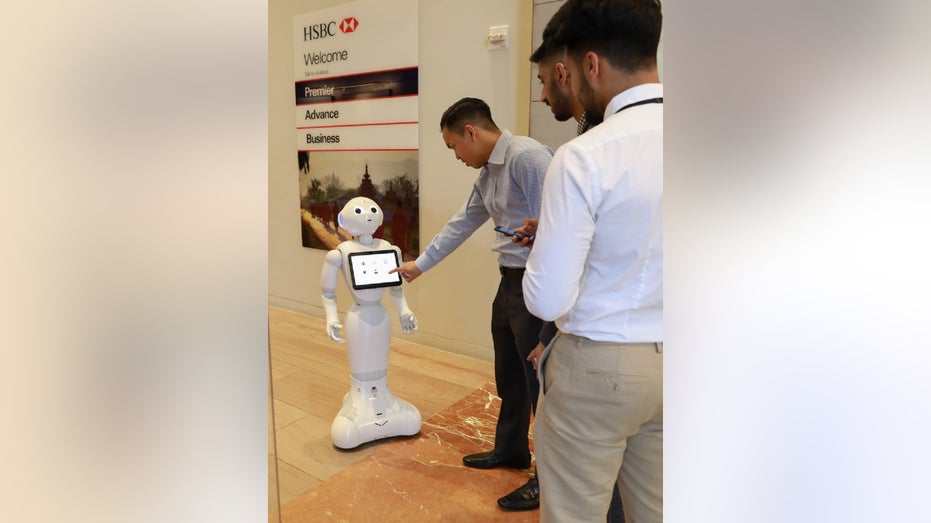 Pepper's role at the bank will be to greet customers and ask questions about their needs. Based on customers' answers, she will use her "Notify" feature and alert the correct bank staff to help out.
HSBC says its goal is to reduce customer waiting time and free up the valuable time of their bankers to deliver a more personalized service.
Pepper will also arm customers with information on ATMs, HSBC's mobile banking app, and self-service options, including special bank promotions. She will not handle any cash or ask for account information, HSBC adds.
Softbank Robotics says it also has plans to roll out Pepper throughout North America, Asia and Europe in coming months.