Rob Gronkowski's contract incentives in jeopardy after NFL suspension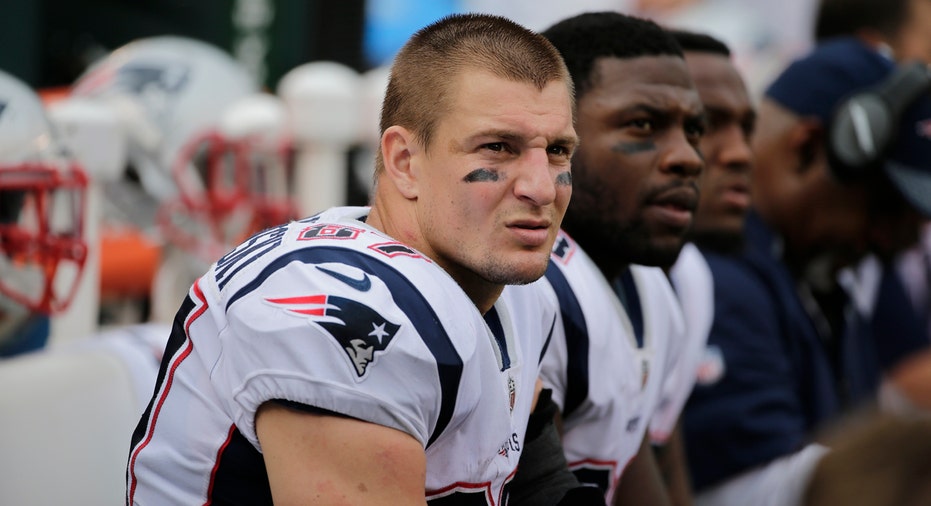 New England Patriots tight end Rob Gronkowski may have cost himself millions of dollars in contract bonuses this season after he received a one-game suspension for a late hit on Buffalo Bills cornerback Tre'Davious White last Sunday.
Gronkowski's current deal with the Patriots includes several incentives tied to his on-field performance. He has already earned a $1 million bonus this season by totaling more than 800 receiving yards.
The Patriots star needs to amass 80 catches, 14 touchdowns, or 1,200 or more receiving yards to trigger the full $5.5 million incentives in his contract – statistical benchmarks that will be more difficult to attain if he misses one of New England's four remaining games. However, "Gronk" can still earn the full amount if the Associated Press names him a first-team All-Pro selection.
Gronkowski drew an unnecessary roughness penalty on Sunday after he body-slammed a prone White from behind and drove his forearm into the Bills defender's head. White entered mandatory concussion protocol after the hit.
"Your actions were not incidental, could have been avoided and placed the opposing player at risk of serious injury," NFL vice president Jon Runyan said in a letter to Gronkowski. "The competition committee has clearly expressed its goal of 'eliminating flagrant hits that have no place in our game.' Those hits include the play you were involved in yesterday."
Gronkowski apologized to White after the game and attributed his actions to frustration.
"I'm not in the business of that," Gronkowski said. "There was a lot of frustration. I just want to apologize to Tre'Davious White. I don't believe in taking shots like that."
Gronkowski has 55 catches for 849 yards and seven touchdowns through the Patriots' first 12 games. He will lose $281,250 in salary and roster bonus if he serves the suspension as mandated.
Gronkowski will appeal the suspension, the Associated Press reported.