Rite Aid Shares Leap on Surprise 2Q Profit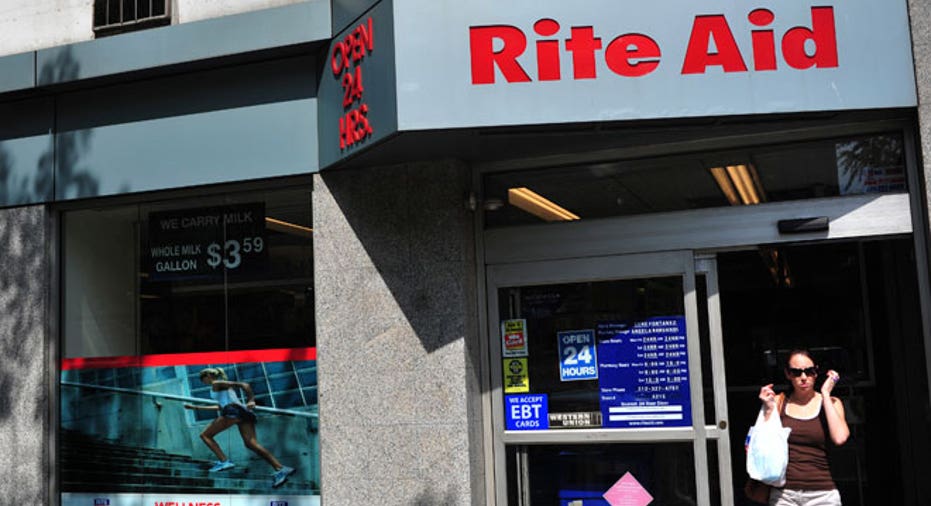 Rite Aid (NYSE:RAD) unexpectedly swung to a profit in the second quarter, as the nation's third-largest drugstore chain continued to log higher sales while generic drugs boosted margins.
The company also provided a much brighter full-year view, sending shares up 12.4% to $4.17 shortly after Thursday's opening bell. The stock was already up more than 172% on the year as of Wednesday's close.
Rite Aid now expects per-share earnings of 18 cents to 27 cents and sales of $25.1 billion to $25.3 billion in the current fiscal year. The chain previously lowered its outlook to per-share earnings of a penny to 15 cents on sales of $24.9 billion to $25.3 billion.
The estimate for same-store sales was altered to plus or minus 0.5%, compared to plus or minus 0.75%.
Rite Aid, who trails larger rivals Walgreen (NYSE:WAG) and CVS Caremark (NYSE:CVS) in sales, had recorded years of losses after acquiring Brooks and Eckherd in 2007. The latest period marks the company's fourth consecutive quarter in the black.
Its profit checked in at $32.8 million, or three cents a share, versus a year-ago loss of $38.8 million, or five cents a share. The second quarter included a net five cents a share in debt-refinancing charges and other one-time items.
Wall Street analysts were looking for a per-share loss of four cents.
Total drugstore sales edged up 0.8% to $6.28 billion, in-line with estimates for $6.27 billion.
Same-store sales rose 1%, aided by a 1.7% increase in the pharmacy section that overshadowed a 0.3% decline elsewhere.
Prescription counts remained flat year-over-year, while pharmacy sales included a negative impact of about 2.49 percentage points related to new generic drugs.
Generic drugs are generally less expensive and can weigh on sales, although they also command higher margins than branded versions. Rite Aid's gross margin in the latest period widened to 28.9% from 27.5%.