Rite Aid Quarterly Same-Store Sales Rise 4.5%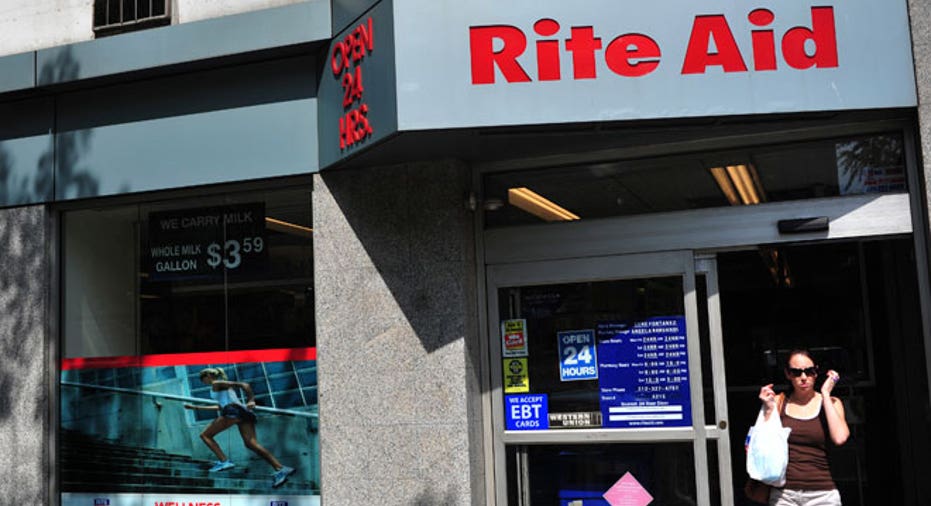 Rite Aid Corp reported a better-than-expected quarterly profit on Wednesday, and expected a renewed distribution agreement with McKesson Corp along with the remodeling of its wellness stores to benefit fiscal 2016 earnings.
The drugstore chain operator forecast a full-year profit of 19 cents to 27 cents per share and sales of $26.9 billion to $27.4 billion, with same-store sales expected to rise 2.5-4.5 percent.
Rite Aid said its outlook accounts for planned wage and benefit increases, the introduction of certain new generics and a reimbursement rate environment which will remain challenging this year.
Rite Aid is the No. 3 drugstore chain by sales in the U.S. behind Walgreen Boots Alliance and CVS Health Corp . The chain has tweaked and expanded its business model as the pharmacy and drugstore industry expands into the health and wellness sector.
Last year, Rite Aid signed an expanded five-year pharmaceutical sourcing and distribution agreement for both branded and generic drugs with Mckesson, which extends through March 2019.
For the fourth quarter ended Feb. 28, Rite Aid said strong prescription sales drove up same-store sales, which rose 4.5 percent, higher than a 3.6 percent rise estimated by research firm Consensus Metrix.
Rite Aid, which sells over-the-counter drugs, personal care items and food and beverages, said total revenue rose 3.8 percent to $6.85 billion, with prescription drug sales accounting for about 68 percent of Rite Aid's total drugstore sales.
The number of prescriptions filled in same-stores rose 3.5 percent from a year earlier.
The drugstore chain's net income rose to $1.84 billion, or $1.79 per share, from $55.4 million, or 6 cents per share, a year earlier.
The latest quarter included an income tax benefit of $1.72 billion, or $1.67 per share.
Excluding the income tax benefit, Rite Aid earned 12 cents per share.
Analysts had expected a profit of 7 cents per share on revenue of $6.8 billion, according to Thomson Reuters I/B/E/S.
The company said for fiscal 2016, it expects cash tax payments to remain in a range of $10 million to $20 million.
Rite Aid's shares were up 1.26 percent at $8.80 on the New York Stock Exchange. (Reporting by Nandita Bose in Chicago and Shailaja Sharma in Bengaluru; Editing by Maju Samuel and Meredith Mazzilli)